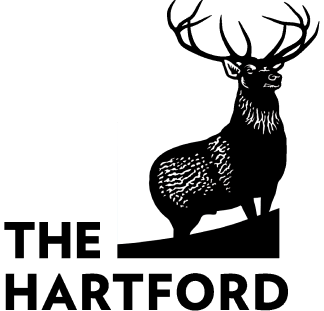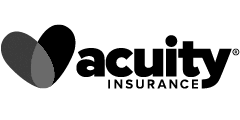 As a drywall contractor, you complete walls and structures for your community's homes and businesses. You're likely hanging drywall, mudding it, sanding it, and finishing it. Drywall installation is a detailed process from beginning to end. We understand crafting a stable structure that is safe and done in a timely manner can cause pressure. Let us reduce some of your stress by helping you find the best possible business insurance coverage.
How Much Does Drywall Contractor Insurance Cost?
Drywall contractor liability insurance can start around $27–$29 a month for a very basic general liability policy. There are different factors that can influence the cost of your policy(s). Here are some questions an insurance agent might ask to determine costs.
Do you have employees? How many employees do you have?
What services do you offer? Is it just drywall installation, or other contracting jobs as well?
Where is your company located? What area do you cover for jobs?
What is your accident history?
What policies are you looking for?
Even the insurance agency you choose to obtain coverage through can influence the cost of your insurance premium. It's why we recommend working with an independent insurance agent who can help you shop around for the best prices.
General Liability Insurance for Drywall Installers
Unfortunately, life is full of unseen and unplanned events. Having general liability insurance will protect your business from a variety of claims. In the event of a claim, your insurance company will provide legal representation and help cover court costs.
Third-party bodily injury: If a customer is damaged by falling debris or tools laying on a job site, you can be held liable. This insurance can help cover the medical costs associated with unfortunate accidents.
Third-party property damage: If you're hired to drywall someone's basement and accidentally damage some of the electrical, you can be held responsible for the cost to repair or replace the damage. General liability can help mitigate these costs.
Personal Injury: One of your contractors does a poor installation job for an interior designer. The homeowners are upset and because of the poor quality, both you and the designer lose business.
Advertising Injury: You grab some images off the internet to use in your advertising. The owner of one of the photos sees that you didn't pay for the attribution and sues you for copyright infringement.
Medical payments: General liability can cover medical payments for anyone injured because of your negligence.
Completed operations coverage: If a drywall job you complete for a customer doesn't hold up and they're finding cracks in the wall, they can sue you for incomplete work. Products liability can help cover the costs to redo the work (or hire someone else to do it properly).
Am I Required to Get Drywall Business Insurance?
Check with your local state and municipalities. Some will require that contractors have a minimum of general liability insurance. Even if the state doesn't require you to have insurance, some jobs may require you to have coverage to make a bid. Wouldn't most homeowners and other customers be more comfortable if you have liability coverage in case of an accident?
What Other Insurance Coverage Should Drywall Contractors Get?
Aside from liability policies, drywall contractors should consider the following business insurance options.
Business Property Insurance
Most contractors also choose commercial property insurance. In general, your business property insurance will cover you from the loss of a common risk like an accident, theft, or vandalism. Property insurance covers the physical assets of the business.
Workers' Compensation Insurance
If you have employees, you may be required to add workers' compensation insurance. This coverage will cover lost wages and medical expenses if your employee is injured on the job. Workers' compensation also offers you protection against being sued for the injury.
Business Owners Policy
A business owners' policy (BOP) can be a great way for a small business to save on costs while still getting the necessary insurance coverage. A BOP usually includes general liability, property insurance, and business interruption coverage. Business interruption insurance helps you cover operating expenses if you're unable to run your business due to property damage.
Commercial Auto Insurance
Most drywall contractors likely use trucks or box trucks to haul supplies, tools, and equipment to a worksite. If you get in an accident, you need commercial auto insurance to cover any property damage and pay for medical expenses. You'll need inland marine insurance to cover any tools and equipment not permanently attached to your vehicle.
Commercial Umbrella Insurance
If you don't believe your insurance policies are sufficient to cover what you may be liable for, consider adding a commercial umbrella policy. These policies are often more affordable than increasing the policy limits of the underlying insurance. They're designed to cover anything that exceeds underlying policy and can include things that are excluded from those policies.
Builders Risk Insurance
Builders risk insurance may be necessary if you work frequently on new construction. The contractor in charge (if it's not you) usually purchases this policy to protect tools, equipment, and materials stored at a worksite during the duration of the project.
Get a Free Drywall Contractor Insurance Quote
We know that you take pride in your drywall work and the business that you've built. Why not do everything you can to protect it? Let us help you through the process. We strive to make it quick, easy, and painless. Simply complete the form at the top of the page or call us at 877-907-5267. We'd be happy to help you determine your insurance needs.
Drywall Contractor Insurance Quotes Include:

| | |
| --- | --- |
| Additional Insured Included: | YES |
| Free Certificates: | YES |
| Payment Options: | YES (Pay in Full OR Payment Plans) |
| Low Down Payments: | YES (Flexible Payment Options) |
| Coverage Limit Minimum: | $2,000,000 / $2,000,000 / $1,000,000 |



Related Articles: Handyman Insurance, General Contractor Insurance, Powder Coating Insurance, Window and Door Installation Insurance
Jennifer was extremly helpful, and was able to answer my questions in a timely manner and moved at my pace, which was extremly helpful, as a first time buisness owner.
Very helpful and their customer service is top notch! Very pleased with their service.

Hands of Hope Adult Homecare, LLC
Great!