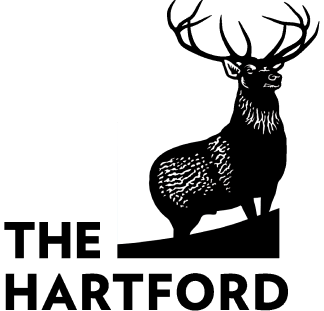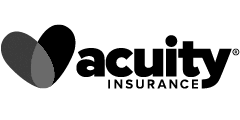 Get the Right Landscaping Business Insurance
This is an excellent time to be in the lawn care and landscaping business. As a lawn care expert, you know how important your work is to the community. Your services are needed for corporate exteriors, public parks, and private homes.
A major issue lawn care providers face when deciding on the insurance coverage needed is that no two companies do exactly the same type of work. Some may do snow removal in the winter. Some may do tree removal and arbor work. Some may do hardscape or serious groundwork.
No matter what your lawn care business focuses on, it is important to review any types of work accepted when considering lawn care business insurance. This leads to the crucial point of business insurance for lawn care, using a licensed insurance professional every step of the way in designing your lawn care insurance package.
Whether you're just starting a new venture, or your existing lawn care business is kicking into high gear, liability insurance for landscapers can help protect your business and giving you the peace of mind.
Having a working knowledge of some types of insurance policies that are commonly needed in landscaping or lawn care businesses might help you understand your insurance agent's questions, and may also assist you in taking a proactive role in guiding your business's future.
Who Needs Landscaping Insurance?
It is important to have an insurance policy that will cover your small business for the specific services you provide.
Here are examples of services you may provide:
Landscape architecture
Landscape design
Landscaping maintenance
Lawn maintenance
So who needs landscapers insurance?
Landscaping company
Tree Trimmer
Gardeners
Landscape Architects
Landscape Designers
Lawn Irrigation Contractors
Each of these services comes with its own different set of risks. This is why it so important to evaluate your landscaping services before receiving a quote. It is more cost-effective to only be quoted your business needs.
What a Lawn Care + Landscaping Insurance Policy Should Include
Lawn care professionals should consider some—if not all—of these insurance policies:
Other Insurance Coverage Small Business Owners Should Consider
Other supplements to a comprehensive landscaping insurance policy can include:
Inland Marine Insurance: Landscaping tools and equipment can be expensive—you want to make sure it's protected while you're traveling to and from clients. Inland marine coverage protects tools and equipment that aren't permanently attached to your vehicle and while stored at a customer's home or job site.
Commercial Umbrella Insurance: If the liability policies you obtain aren't sufficient, sometimes you can purchase affordable umbrella coverage to increase your policy limits.
Herbicide & Pesticide Application Coverage: If a customer claims they've become ill after being exposed to pesticides or herbicides that you've applied on their property, this coverage will protect your business.
The key to maximizing coverage coupled with affordability is working with your licensed insurance agent every step of the way in creating your lawn care insurance coverages.
Why Landscaping Businesses Need Commercial Insurance
Landscaping insurance coverage is a necessity that many landscapers think is optional. Here's why it's not:
Example #1: Billy is mowing the lawn and a rock flies from the mower and the customer's windshield is shattered. Even worse, the customer was in the vehicle and got cut by the glass. If you don't have insurance, the windshield replacement and third-party bodily injury or property damage could drain your accounts. General liability insurance can help you rest easy.
Example #2: Mark is on the clock trimming hedges when he injures himself and needs immediate medical attention. Workers' compensation will cover the medical expenses from the work-related injury and lost wages if he's unable to immediately return to work.
Example #3: A severe thunderstorm blows through your town and limbs from a tree break your store window and cause significant property damage. Your insurance company will provide coverage to replace the broken window.
Example #4: You provide a recommendation to a client about a specific lawn treatment and, after taking your advice, the customer's yard dies. If they sue your company, you are covered with professional liability insurance.
Landscaping can be a dangerous business. As the business owner, you want to make sure your business is protected with the best insurance policy to meet the needs of your company.
How Much Does Landscaping Liability Insurance Cost?
How much does business insurance coverage for landscapers cost? Here are some factors that might impact the cost of your insurance policy:
The annual profit of your landscaping business
The number of employees or subcontractors you hire
Whether or not you offer tree or stump removal
If you own trucks or other work vehicles
The deductibles and coverage limits you choose
The insurance agency you choose to work with
You can expect to pay an average of $29–$59 a month for general liability insurance alone. The addition of other policies will increase the overall cost of insurance for landscaping businesses.
Get a Free Landscaping Insurance Quote
A landscaping or lawn care business can be an incredibly profitable and flexible venture. But if it isn't properly insured, you risk losing that versatile and potentially lucrative enterprise. You put your personal assets in jeopardy and run the risk of going into debt if you have a claim made against you.
Speaking with an experienced insurance agent who understands your business's needs is crucial, and it's also imperative that you answer any questions–truthfully–about what you do or don't do in your lawn care or landscaping business so that your insurance can truly protect you. To get a free insurance quote for landscaping insurance, complete the form at the top of the page or give us a call at 1-877-907-5267. One of our agents will gladly help you find landscaping insurance with the right company for you!
| | |
| --- | --- |
| Additional Insured Included: | YES |
| Free Certificates: | YES |
| Payment Options: | YES (Pay in Full OR Payment Plans) |
| Low Down Payments: | YES (Flexible Payment Options) |
| Coverage Limit Minimum: | $2,000,000 / $2,000,000 / $1,000,000 |
Related Articles: Workers' Compensation Insurance, Commercial Auto Insurance, Tree Trimming & Tree Service Insurance, General Liability Insurance
Matched our company with the perfect insurance company! Customer Service is OUTSTANDING!
Insurance I needed, explained simply.
This insurance purchase for my business was the most seamless phone encounter I have ever had in any phone purchase process bar none. Information was requested once and moved smoothly from one person to the next as we moved thru the purchase. Each person I dealt with was friendly, professional, and focused on determining my needs and the best way to match me up with the solution. Absolutely stellar!!!