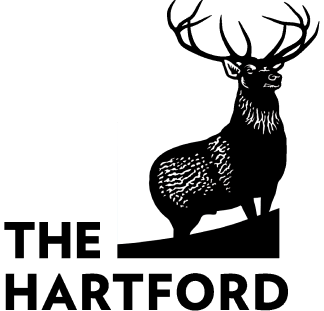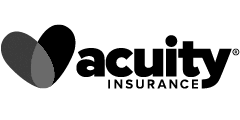 What is Pollution Liability Insurance?
Pollution liability insurance is often recommended as part of a contractor's business insurance package, which is why it's often referred to as Contractors Pollution Liability (CPL), environmental liability insurance, or simply pollution liability. Pollution liability insurance policies protect individuals and businesses from liability (or alleged liability) due to pollution and/or exposure to hazardous waste materials. It covers accusations of soil, groundwater, or property contamination as well as bodily injury, illness, and even death. Smoke and airborne contaminants are also included in the coverage. The policy is usually claims-made or made on a per-occurrence basis.
Why You Need Contractors Pollution Liability Insurance
The bad news is that pollution liability used to be covered under general liability insurance policies, which cover third-party injuries and property damage. However, in the 70s and 80s, claims from asbestos became more common. So insurance companies started excluding those claims from their general liability policies—because asbestos clean-up costs were bankrupting them.
Unfortunately, many contractors also went bankrupt as they were forced to replace or repair homes and buildings where asbestos was used. Pollution insurance was designed to complete the existing gap in general liability policies and provide coverage where it was needed the most.
EPA Monitored Air Pollutants
These pollutants have been watched closely throughout the years by the EPA to monitor their environmental impact:
Carbon Monoxide
Nitrogen dioxide
Sulfur Dioxide
Particulate matter
Ground-level ozone
Lead
Since the passing of the government regulation Clean Air Act, regulations have been put in place to protect the environment and public health & welfare. If it's found that your business is breaking these regulations (whether it's pollution or dumping hazardous waste) you could lose your business.
Who Needs Pollution Liability Coverage?
Any businesses that use chemicals extensively or can run the risk of polluting the environment during their work need pollution insurance:
General contractors: Contractors often expose pollutants or hazardous chemicals in the course of the work (i.e. asbestos in the past).
Landscapers: A pollution event can occur from pesticides, herbicides, and fertilizers that can impact the environment.
Pest control: Pest control companies use chemicals to remediate pest problems (i.e. pesticides).
Pool service companies: The chemicals used can contaminate the land/water if used improperly or the pool has a leak.
Auto Shops: Mechanics use oil and other chemicals in the course of their work.
Roofers: Roofers handle tar and other pollutants.
While this is just a small list of small businesses that could potentially need coverage, think about your business operations. Do you use hazardous chemicals? Do you remediate asbestos from homes? Can pollution or hazardous chemicals be exposed during your work? If the answer is yes, consider getting the proper pollution coverage to protect your business.
What Does Pollution Liability Insurance Cover?
Pollution liability policies cover the contractor/business, the environment, your suppliers, and your customers.
Cleanup Costs: Most pollution policies cover a certain amount of environmental clean-up projects and hazardous waste contamination. Be sure to find out how much you're responsible for when choosing a policy.
Legal Defense: Your insurance company will provide you with a lawyer who specializes in the field. Your policy will cover the cost of legal fees, defense costs, and settlements.
Completed Operations: You will want to make sure you have coverage for oversights or accidents that happen during business hours. You can choose catastrophic or non-catastrophic coverage.
Property transfer: This endorsement covers previously polluted or contaminated properties that you have purchased, including clean-up.
The policy also provides coverage for medical costs from injury, property damage, personal injury, etc.
Environmental Insurance Policies to Consider
Talk with an experienced agent about which policy fits your business best:
Premises Pollution: Premises liability addresses 1st party losses due to pollution i.e. the property you own or rent.
Environmental liability: This covers the cost of legal defense and settlements that arise from claims of third-party bodily injury, property damage, or other concerns.
Contractor Pollution Liability: This policy covers property damage, third-party bodily injury, and remediation costs due to pollution that may have been caused during the contractor's work.
Errors and Omissions Insurance: If you provide faulty information during a project (i.e. you say there isn't soil contamination when there is) and it's later found out, you can be held liable for damages, remediation, etc.
Insurance Endorsements to Consider
You may need to add additional coverage if you use NODS, work with NOHS, are in areas prone to water damage, or are a welder. What are these substances?
Microbial Matter: Most contractors should consider an endorsement to cover mold, mildew, fungi, and bacteria. Any of these particulates that grow due to faulty work can leave the general contractor completely liable.
Non-owned Disposal Sites (NODS): Coverage can extend to contaminated sites where you dispose of hazardous materials or substances.
Naturally Occurring Hazardous Substances (NOHS): This endorsement can extend coverage to accidental exposure of many naturally occurring substances such as mercury, asbestos, silica, pyrite, arsenic, and radon.
Welding Fumes: Welders may want to consider coverage for manganism, an illness caused by the dangerous fumes from the toxic substance Manganese. It can cause irreversible damage to the nervous system if the proper precautions aren't taken.
These unique exposures don't occur in every industry or specific project, but if you're aware of the risk—protect yourself from it (it may cost an additional premium).
What is Excluded from Coverage?
Here are some common exclusions from a pollution insurance policy:
Intentional Acts: If pollution occurs from an intentional act, it is excluded from pollution liability coverage.
Asbestos: Many insurers exclude asbestos pollution. If your business deals exclusively with asbestos remediation, make sure it's added as a policy endorsement or separate coverage.
Contractual Liability: If the insured has agreed to contractual liability for certain events, that would be excluded.
Failure to Maintain Insurance: If a contractor is required to retain a certain amount of liability insurance and fails to do so, fines and penalties are not covered
Other Insurance Options for Environmental Contractors
If you're in the construction industry and will face environmental issues, consider these coverage options:
Employment Practices Liability Insurance: Employment practices liability protects the business owner from claims of discrimination, sexual harassment, wrongful termination, etc.
Product Liability Insurance: Product liability protects your business from claims related to the manufacture, sale, or use of goods that cause bodily injury or damage to property.
Workers Compensation Insurance: Workers' compensation covers medical costs and lost wages for your employees if they become injured or ill on a job site.
How Much Does Pollution Liability Insurance Cost?
The cost of pollution insurance varies due to different variables that have to be taken into account. Premises liability policies consider
The construction and age of the building
How the building is/was occupied
How existing issues have been addressed
Pollution liability insurance companies look at:
The type of business you run/work being performed
History of previous environmental claims
How much business you do/yearly profit
Pollutants used during business
Disposal method(s) of hazardous wastes
These policies can be expensive, starting from $5,000 annually for $1 million coverage. But it could cost millions if your business is sued.
Limits of Pollution Liability Insurance
A pollution policy typically has higher limits than a general liability policy. For example, typical coverage is $2 million per occurrence with an aggregate limit of $4 million. But policies can be purchased for anywhere from $1 million to $1 billion per occurrence.
Get a Free Pollution Liability Insurance Quote
Contractors and small-to-medium-sized business owners need to know what coverage is needed to protect their small businesses. That's where Tivly comes in—we will come alongside you and help you determine the insurance coverage you need at a cost you can afford. Complete the form at the top of the page or give us a call at 1-877-907-5267 and one of our experienced agents will gladly get you a free quote.
Great experience! I got my 2 million-dollar liability insurance from them for my catering company!

Nicole's Buddy Club Catering Company
Great turn around time and the staff make every process very easy. User-friendly organization.
5 STAR. Matched our company with the perfect insurance company! Customer Service OUTSTANDING!

Affordable Towing