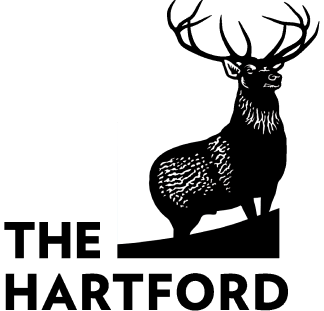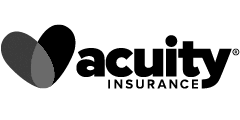 What is Employee Practices Liability Insurance (EPLI)?
Employment Practices Liability Insurance (EPLI) is a stand-alone insurance policy that provides employers, directors, officers, management, employees, and the former employees of a business protection against claims made by employees, potential employees, or former employees. Claims can include employment-related claims of discrimination, wrongful termination, or other violations of employee rights.
Does Your Business Need EPLI?
While EPLI is a type of policy typically in place within large organizations, small businesses can be at risk as well. A groundless suit can cause major damage to financial resources and time if the company doesn't have an employment practices liability insurance plan. As a business owner—to protect your company's longevity—you will want to have employment practices liability coverage before you make your first hire.
Does My Business Owners' Policy Cover Employment Practices Liability (EPL)?
It depends on the insurance company, but some will include employment practices liability as part of their business owners' policy. Others include it as part of directors and officers liability insurance. Check with your current insurance carrier to see if this coverage is included.
What Does Employment Practices Liability Insurance Cover?
EPLI can provide coverage to a business if employment-related claims are brought against them—from the beginning of the hiring and screening process to the termination of an employee. Here are some examples:
Discrimination (due to gender, race, age, disability, religion, etc.)
Deprivation of career opportunity (hiring or promoting)
Violation of the Family Medical Leave Act (FMLA)
Failure to promote
Sexual harassment
Invasion of privacy
Wrongful termination
Breach of contract
Negligent evaluation
Wrongful discipline
Retaliation
Infliction of emotional distress
Mismanagement of employee benefit plans
Whistleblower claims
EPLI will help cover the business's defense costs and potential settlement costs.
Examples of EPLI Coverage
Example #1: You interview someone for an open position at your company and end up choosing another candidate. The person you didn't hire believes your decision was discrimination-based and sues your company for alleged discrimination. EPLI policies can help cover the associated legal costs, even if discrimination is not proven.
Example #2: You recently let someone go without disclosing the reason their employment was terminated. At the time, you were protecting the confidentiality of another employee. But the person who was terminated sued you for wrongful termination. Your EPL insurance will help you cover the claim.
Example #3: A former employee steps forward and accuses one of your colleagues of sexual harassment. Your colleague vehemently denies the claims. Your EPL will cover the legal costs even though your coworker was accused months later because the policy is still active.
What is Excluded From EPLI Coverage?
Some things can be excluded from EPL insurance, including, but not limited to:
Punitive damages and other fines
Claims of bodily injury
Property damage
Any related issues are usually included under general liability insurance or workers' compensation and therefore are excluded from coverage. Additionally, claims will not be covered if they violate any of these federal laws/acts:
ERISA Violations: According to the Department of Labor, the Employee Retirement Income Security Act of 1974 (ERISA) "Protects the interests of employee benefit plan participants and their beneficiaries."
COBRA Violations: The Consolidated Omnibus Budget Reconciliation Act (COBRA) is a federal law that was passed in 1985 that provides extended insurance coverage for people who have quit or lost their jobs. If you violate this it will not be covered by EPLI.
WARN Act Violations: The Worker Adjustment and Retraining Notification (WARN) Act that was passed in 1988 requires any business with 100 or more employees to give at least 60-day notice in the event of mass layoffs.
The National Labor Relations Act: If your business breaches this act, which is in place to protect workers, it will not be covered.
Other related exposures may also be excluded.
EPLI Insurance is a Claims-Made Policy
A claims-made policy means that if an employee—or previous employee—alleges misconduct, your EPL Insurance must be active at the time of the complaint. If it is not active, or you did not add tail coverage, the cost of legal counsel and settlements will not be covered.
NOTE: Some insurance companies outline in their policies that they will provide legal counsel in the event a claim is filed against you/your business. If you prefer to obtain your own legal counsel, make sure that is outlined specifically in your policy.
Employers: How to Prevent Potential Lawsuits
There are some practices that your small business can put into place to mitigate the risk of claims. Here are a few examples:
Develop an employee handbook that outlines acceptable employment practices in the workplace.
You must provide employees a detailed description of each position and what it entails in its entirety.
Develop a hiring process that removes the potential for bias and discrimination.
Make sure your employment application includes a statement that you are an equal opportunity employer.
Note that an employee can be terminated at any time, for any reason, with or without notice.
Develop a working relationship with employees where they feel comfortable approaching you with concerns of discrimination—for a supervisor, fellow employee, or even yourself. Make sure they have the option to report anonymously.
Have an efficient system in place to document employee complaints as they arise and what you did as the employer to rectify and/or deal with the situation.
Make sure your business Human Resources division or staff have been educated on employment law.
Your licensed insurance professional can take a look at your policies regarding hiring, firing, training, and dispute settlement, and based on those items, provide you with good, solid advice and solutions to help you reduce your risks.
How Much does Employment Practices Liability Insurance Cost?
What impacts the cost of EPL Insurance? An insurance company may look at some of the following factors to determine what you will pay for EPLI:
How many people are employed by your company
Whether or not you've had a claim lodged against you in the past
If you have established workplace policies and practices in place to prevent lawsuits
The policy limits and the deductibles you decide on for coverage
Unique industry exposures your company may face
Because EPLI policies can provide coverage anywhere from $1 million to $25 million, the cost can vary widely. Work with an agent to determine the probable coverage amount you need to protect your small business.
Get a Free Employment Practices Liability Insurance Quote
You need to protect your business from claims of wrongful termination, sexual harassment, and other situations that commonly arise in the course of business. Complete the form at the top of the page to connect with an agent. They can also help you determine the right insurance company and level of EPLI coverage necessary for your business. The process is free, quick, and easy—so don't hesitate to contact us today.
Related Articles: Employee Benefits Liability
The representative was very efficient, and able to provide detail about the services that I was purchasing, as well as being very courteous so far a great buy.
Great company ... had a great experience with them.
Amazing! Fast with awesome customer service! Thank you!