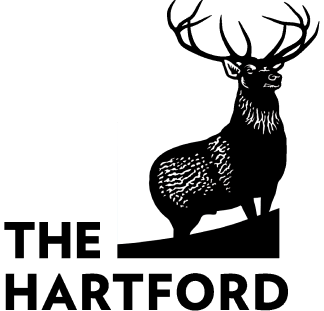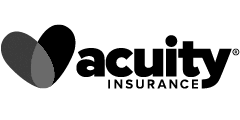 What is Event Insurance?
Event insurance is a specialized type of general liability insurance designed to help protect the important event that you've paid for. This specific policy usually covers claims of property damage, third-party physical injury, as well as costs associated with holding the event.
Special event insurance can help protect you in cases where an event planner, event holder, sponsor, or the venue itself is sued for property damage, bodily injury, or other loss which is alleged to have occurred at a private event.
A business venue may require you to get this coverage and provide a certificate of insurance to prove that you've obtained it before the event. They don't want to have to chase you down for restitution if something goes wrong.
What to Purchase Special Event Insurance For
What types of events might need a one-time policy? Here are a few suggestions:
Weddings
Baby showers
Birthday parties
Fundraisers
Anniversary parties
Reunions
Festivals
Likewise, if you're a vendor or business providing services, you may want to consider obtaining specialized one-day protection for your business. This can be an affordable additional add-on to your current liability policy.
You may still be wondering why it's necessary, so consider this: It's your wedding and you've decided to provide alcohol at the reception. One of your guests gets inebriated and punches a hole in the venue wall. If you didn't have event insurance, you'd be the one paying to repair the damage.
What Does Special Event Insurance Cover?
There are two main policies you can purchase for your special event: event cancellation coverage and event liability coverage.
Event Cancellation Coverage: In 2020, the COVID-19 outbreak forced many brides to cancel and reschedule their weddings, or simply hold small ceremonies without guests present. If they had purchased an event cancellation policy—they'd have avoided losing thousands of dollars. An event cancellation insurance policy can help offset some of the lost costs associated with the cancellation of an event (up to the specified limits of the policy). It covers things like the money spent on the venue, catering, photography, a DJ, the cost of deposits, and anything non-refundable.
Event Liability Coverage: Event liability is a type of general liability insurance often required by venues in case of an accident that causes bodily injury or property damage during your event. If a guest attending your wedding gets a little crazy on the dance floor and accidentally injures a passing waiter, medical expenses can be covered. If your caterer accidentally damages a wall when a chafing dish mishap occurs, the liability coverage may pay for the resulting property damage.
Why You Should Consider Liquor Liability Insurance
If you are planning to serve alcohol, consider investing in liquor liability insurance. This insurance policy will cover risks that stem from the mistakes or misdeeds of the bartender. What does that mean? If the bartender gives minors access to alcohol, you'd be protected from liability. If they didn't cut off someone who was obviously drunk and this person caused injury to a third party, you'd have complete protection.
We recommend a one-time host liquor liability policy. This is geared specifically towards special events where alcohol is served. You can also check to see if this is something your vendor purchases for events. It provides coverage if a guest becomes inebriated and causes damage to property, assaults another guest, or gets in a drunk-driving accident. This is often something you can consider adding to your special event insurance—make sure to ask whether or not it's included.
What is Not Covered by Special Event Insurance?
Some insurance companies—such as Nationwide—will only cover special events if they are held during consecutive days, with under 12,000 people in attendance, and are held at locations you don't own. Almost every insurance company will not cover large public events, bachelor/bachelorette parties, and certain types of fundraisers.
How Much is Event Insurance?
The exact cost of special event insurance varies depending on:
The number of attendees at the event
Whether or not it is one day vs. multiple days
The liability limits you choose for the policy
A festival with thousands of people in attendance will cost more than a wedding with a couple of hundred guests. Some insurance companies tout prices as low as $66 for an event up to $1,500 for a larger event. However, the average for general liability is $350 and if you opt to include liquor liability, around $750.
Coverage limits are offered anywhere from $500,000 to a maximum of $5,000,000 depending on the insurance company. We recommend that you check with an agent to determine what's necessary for your big day. They can help you decide the policies you need and help you make sure you're purchasing complete coverage.
Get a Free Event Insurance Quote
Our goal at Tivly is to make the process of getting a quote quick and easy. If you complete the contact form at the top of the page, we can help find you a competitive and affordable quote from the right insurance company. If you'd prefer to speak over the phone, you can give us a call at 877-907-5267.
Related Articles: Photography Insurance, Catering Insurance
The representative was very efficient and able to provide details about the services that I was purchasing. The representative was very courteous. So far a great buy!
Perfect, Fast, and outstanding service!!!
They were spot on with their help to secure the insurance that was best for me. I was guided to the correct plan with the best price. I would certainly go back!