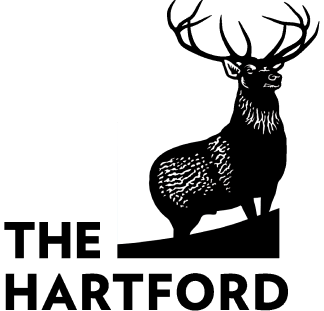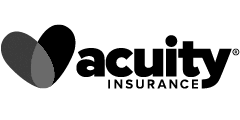 Bars and nightclubs can be a fun place to unwind after a long day at work. Relaxing with an alcoholic beverage of your choice is your right—but what happens if you or another patron becomes inebriated? Some people just get loud and rowdy and others can cause a scene or start a fight. Whenever someone loses their inhibition due to alcohol consumption, anything can happen—including assault and battery. That's why bars, nightclubs, and anyone that serves alcohol should consider assault and battery insurance.
What is Assault and Battery Coverage?
Assault is typically considered putting someone else in harm's way and does not have to include physical injuries. Battery, on the other hand, typically refers to a physical assault between two or more patrons that results in bodily injury.
Battery coverage will pay legal fees, medical bills for injuries sustained, property damage, and any settlements that you or your bar may be held liable for. Why do you need assault/battery insurance coverage? Many liquor liability policies and general liability policies exclude assault/battery claims.
That means your business will be left footing the bill for any claims associated with assault/battery where you're found liable. Here are three questions you can ask to help determine if you need assault/battery insurance:
Do you serve alcohol? If the answer is "yes," you need this coverage. We've already pointed out that serving alcohol can lead to inebriated customers, which automatically puts you at a higher risk of an assault.
Do you serve a lot of customers? Higher foot traffic alone can lead to a higher risk of an incident. Crowds of people brushing against each other can lead to tempers flaring and fists flying.
Do you have security on staff? If you hire security to protect your premises but one of them ends up injuring an unruly patron, your business and your security guard can be sued for assault/battery.
What is Covered by Assault and Battery Insurance?
What types of incidents are usually included under batter insurance? Four main acts are included by many carriers:
Bar Fights
If two or more drunk patrons get into a fistfight, battery coverage can cover both their injuries, and injuries that happen to innocent bystanders. It can also cover any physical damage to the business. Some battery insurance policies will extend to fights that begin on or near the establishment.
Muggings
Some policies may extend coverage if a person leaving your business is mugged or otherwise robbed. Any medical care the injured person may need might fall under assault/battery insurance as well as the individuals' health insurance coverage.
Non-Physical Violence
Coverage can extend to any person witnessing the incident or directly emotionally impacted by the violence. They can file a claim against your insurance—or a lawsuit against you—citing emotional distress and trauma from what they witnessed on your property.
Sexual Assault or Harassment
If someone is sexually assaulted on or near your property, they can sue both the person who assaulted them as well as your establishment. It is wise to protect your business from liability for claims like these.
What Other Insurance Do Bars Need?
In addition to assault/battery insurance, you should have liquor liability insurance and general liability insurance.
Liquor Liability Insurance
Depending on the insurance company, a liquor liability policy may have an assault/battery exclusion. If the policy doesn't, it offers similar coverage to assault/battery insurance. For example, if an inebriated person assaults another person in or near your business, gets in a drunk driving accident, or sexually assaults someone, this insurance policy will protect your business from any claim that may be filed against you.
Commercial General Liability Insurance
A general liability policy will typically cover any establishment from a claim of third-party bodily injury or third-party property damage. Most of these policies will exclude assault/battery, thus the need for separate coverage.
Get a Free Quote for Coverage
Whether you're a hospitality business or a drinking establishment, if an incident were to occur, you as the insured could lose a lot of money. If you've determined that your business needs assault/battery insurance, we've got you covered. Submit your zip code at the top of the page or give us a call at 877-907-5267.
Insurance I needed, explained simply.
Great experience! I got my 2 million-dollar liability insurance from them for my catering company!

Nicole's Buddy Club Catering Company
Jennifer was extremly helpful, and was able to answer my questions in a timely manner and moved at my pace, which was extremly helpful, as a first time buisness owner.