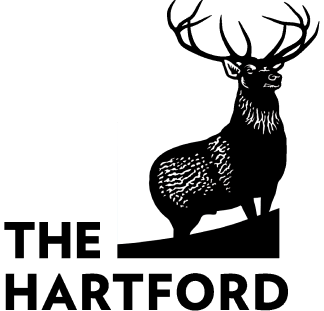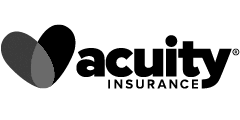 Why Do Florists Need Insurance?
The series of events that make up our lives—births, holidays, weddings, consolation over the loss of loved ones—are often accompanied by a gift of flowers. As a florist, you provide the beautiful bouquets and arrangements that mark such significant occasions. Your work is your life. Your florist insurance is more than your livelihood, it's how you help humanity give gifts of beauty.
History has proven that sending or bringing flowers is a time-honored tradition, but modern business practices make it more and more challenging to keep a competitive edge in the floral business. Your florist shop insurance needs to cover certain common exposures to keep you thriving—and protect you from the risks you face.
Any business is susceptible to a host of risks, and your floral shop insurance should cover business insurance basics, as well as some of the more unique florists' exposures. What type of coverage do you need?
Business Owners Policy for a Flower Shop
One of the first insurance policies we recommend is a business owners' policy (BOP). A BOP is a package of common insurance coverage that is offered to small businesses. It's typically offered at a more affordable price than purchasing each coverage separately. So what does a BOP typically include?
General Liability Insurance
General Liability Insurance protects your business in three main areas:
Third-party bodily injury: A display vase is accidentally tipped over and before you can clean it up, a customer cuts themself on the glass. General liability coverage will pay for a trip to the hospital and any medical bills that stem from accidents like these.
Third-party property damage: The same vase spills on this person's purse, staining the leather. Your insurance will pay to replace their damaged property.
Advertising injury (slander, libel, copyright infringement): You just opened your business and are immediately slapped with a lawsuit. Your logo is similar to a competitors and they ask you to remove it from your advertising. General liability coverage helps pay for defense costs and any settlement.
In any of these scenarios, you see that simple accidents can cripple your business. The last thing you want is to lose your business over a customer injury.
Commercial Property Insurance
Commercial Property Insurance—also referred to as Business Property Coverage—is insurance coverage that protects your flower shop and all of its contents from property damage due to disasters (fire, hail/wind, lightning, tornadoes, hurricanes, etc.). You need to make sure your expensive coolers, inventory, tools, etc. are protected. You can choose a replacement cost policy or actual cash value policy.
Business Interruption Insurance
If your business is damaged in a storm and you have to temporarily close for repairs, what do you do? Business interruption insurance helps cover lost profits, payroll, taxes, debt, and in some circumstances the cost of a temporary location.
Employee-Related Insurance Options
What types of business insurance are available to protect your employees?
Workers' Compensation Insurance
If you aren't operating your flower shop on your own, you've likely hired part-time or full-time employees. When you hire one or more employees—in most states—you're required to obtain workers compensation insurance. If one of your workers injured at work, workers' compensation insurance will cover their medical bills. The insurance will also help cover their lost wages for a certain length of time while they recuperate.
Employee Dishonesty Coverage
No business owner wants to think about the possibility, but employees can steal from the businesses they work for. You need to consider this is a possibility and protect your florist shop. If an employee steals from you, employee dishonesty coverage can step in to help your business cover the loss.
Employment Practices Liability Insurance
If you are ever accused of discrimination, wrongful termination, harassment, etc. employment practices liability insurance comes into play. If you have this insurance policy, your insurance company can provide you with legal representation and cover settlement costs.
Other Policies a Business Owner Should Consider
What other kinds of business insurance can you use to help protect your business?
How Much Does Florist Business Insurance Cost?
How does an insurance company determine the cost of coverage for florists? There are just a few of the factors that are considered:
The size/age of your business property
Your annual gross revenue + payroll
The number of employees you hire
The services you offer
The type of insurance coverage you choose
The deductible amount and policy limits you choose
Whether or not you store customers information
We recommend speaking with an insurance agent to determine the type of coverage you may need. Insurance policies can start as low as $39 a month for basic general liability.
Get a Free Business Insurance Quote
Owning and running a flower shop can be intense and stressful. Don't let your commercial florist insurance become another document in a file. Let us help protect your business with the right flower shop insurance. Having a good florist insurance policy in place will reduce stress and worry down the road. Spend your time creating new and exciting pieces for your clients and not worrying about insurance coverage. To get a quote for your small business, complete the form at the top of the page or call us at 877-907-5267. One of our agents will gladly help you get the insurance you need to help your business blossom.
Sample Florist Insurance Quote
PRETTY PETALS Florist
Policy Premium = $1,224.00
Policy Premium = $2,359.00
TRAVELERS
HARTFORD
Limit
Limit
General Aggregate
$ 2,000,000.00
$ 2,000,000.00
Products – Completed Operations Aggregate
$ 2,000,000.00
$ 2,000,000.00
Each Occurrence
$ 1,000,000.00
$ 1,000,000.00
Personal Injury and Advertising Injury
$ 1,000,000.00
$ 1,000,000.00
Damage to Premises Rented to You
$ 300,000.00
$ 300,000.00
Medical Expenses – Any One Person
$ 5,000.00
$ 5,000.00
Contractual Liability (As Defined)
Included
Included
Limited World Wide Liability (Lawsuits brought in the US)
Included
Included
Business Personal Property -
$ 95,000.00
$ 95,000.00
REPLACEMENT COST
Coinsurance – Waived
Business Income & Extra Expense
12 consecutive months
12 consecutive months
Actual Sustained Loss
Accounts Receivable:
On Premises
$ 25,000.00
$ 25,000.00
Off Premises
$ 25,000.00
$ 25,000.00
Building Glass Included
Combined Ordinance or Law
$ 25,000.00
$ 25,000.00
Debris Removal
$ 25,000.00
$ 25,000.00
Equipment Breakdown Included
Money and Securities Included in BPP
Money Orders and Counterfeit Paper Currency Included in BPP
Ordinance or Law
$ 25,000.00
$ 25,000.00
Peak Season 25% Seasonal Increase for BPP
Property Off-Premises – Including Transit Included in BPP
Personal Effects
$ 25,000.00
$ 25,000.00
Personal Property of Others Included in BPP
Sewer or Drain Back up
$ 25,000.00
Signs within 1,000 feet of premises Included
Spoilage
$ 5,000.00
$ 30,000.00
Spoilage – Consequential Loss Included in BPP
Utility Service- Direct Damage
Business Personal Property
$ 30,000.00
Utility Services-Time Element
Business Personal Property
$ 36,000.00
Valuable Papers and Records:
On Premises
$ 25,000.00
Off Premises
$ 25,000.00
Errors & Omissions
Included
Blanket Additional Insured:
Lessor of Leased Equipment Included
Lessors or Managers of Premises Included
Blanket Waiver of Subrogation Included
The representative was very efficient, and able to provide detail about the services that I was purchasing, as well as being very courteous so far a great buy.
Matched our company with the perfect insurance company! Customer Service is OUTSTANDING!
I recommend the prices! They have great customer service!