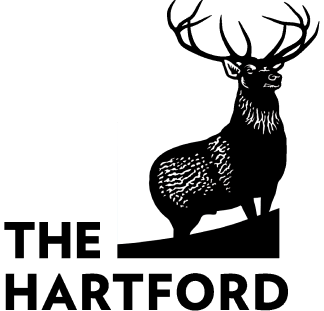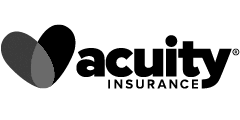 Your business is prone to several risks and liabilities. The day-to-day running of a boat rental business is saddled with various uncertainties, which may leave you with several sleepless nights. Without boat rental insurance, you may find your business or its assets in court with lawsuits, on fire (literally), vandalized, or stolen. This may bring your boat rental business to a sudden end—which is the last thing you want. Navigating the complex path of insurance and meeting the various needs of your business is like navigating a stormy sea. In this article, we cover some of the types of insurance you should consider for your boat rental business.
What Falls Under Boat Renters Insurance?
Boat rental insurance is a category of marine insurance that goes by many monikers: watercraft liability, marine liability, rental boat insurance, etc. Boat insurance for rentals should include some form of the coverage options outlined below.
Boat Rental Liability Insurance
This policy covers losses that may arise from your business inflicting damage to third parties. It also includes litigation fees if you and your business end up before a jury or judge. This covers:
Third-Party Bodily Injury: Your rental crafts or vessels may cause bodily harm to third parties that may require monetary compensation or medical bills. It also covers the losses from accidental oil spills (this policy pays the bills in the case of such circumstances).
Damage to Property: Your boat may cause damage to other boats, equipment, and even the dock that may require compensation. This insurance covers all costs that may arise from such damage.
Wreckage Removal: If your vessel sinks, you may be required by law to pay for the removal. This policy covers the cost of removal of sunken debris and vessels from the sea.
Boat Insurance
This policy—often referred to as personal watercraft insurance—helps protect your vessels from perils such as theft, collisions, lightning strikes, and damage to other people and their property. It includes these areas:
Liability Coverage: This covers costs and losses that may arise when your vessels damage or cause harm to another person's property.
Medical Payments Coverage: No business wants to pay astronomical health care bills. This policy covers healthcare payments that may arise from injuries inflicted by your vessels and boats on other people.
Uninsured Watercraft Coverage: This covers losses and costs that may arise from collisions with uninsured vessels at sea.
Premises Liability
The property which houses your boat rental business is prone to many risks. This policy can cover theft, loss, and damage to business property or the property itself. The computers, boats, tools, and business equipment's in your business are protected under a premises liability policy, and it can help ensure that you won't be footing the bill if any are damaged or stolen.
Hull and Motor Insurance
The rental boats which are owned by your business are an integral part of your operations. In their day-to-day activities at sea, they may get damaged or damage other vessels and other third parties. The direct losses from repairing or replacing your boat(s), as well as the indirect ones like the lawsuits, may be phenomenal. Hull and motor insurance protects your boat(s), engine, and equipment from lightning strikes, explosion, electrical damage, theft of the entire vessel, and collisions.
Supplements to Boat Rental Insurance
What other insurance coverage should you consider for your boat rental business?
Maritime Employers Liability Coverage
Your employees are an integral part of the day to day operations of your boat rental business. Each day, they face certain risks working in the sea for you that need insurance. A lawsuit from an injured employee may easily bankrupt a boat rental business. With maritime employers liability, losses that arise from such liabilities are dealt with. You will not be paying for medical bills and compensation fees if any of your workers unfortunately gets injured.
Commercial Towing
If your boat malfunctions or is damaged miles away into the sea it may need to be towed back to your dock. Though this is an unusual occurrence for rental boats, it costs a large amount of money. Towing costs may include jumpstarts, fuel delivery, and soft ungrounding. Commercial towing insurance covers all costs involved in towing your damaged crafts back to the coast for repair.
Watersports Liability Coverage
In your boat rental career, it is not uncommon to find clients who rent vessels and crafts for races or competitions. This exposes your business to several risks. While boating, kayaking, and canoeing, your clients may damage your vessels, get hurt, or damage other vessels. With this coverage, all costs that arise from such losses are taken care of by the insurance company.
Peer-to-Peer Boat Rental Insurance
Similar to Airbnb, peer-to-peer boat rental is when a boat owner wants to rent out their personal boat, but don't intend on operating a full-scale business. Even if you let family and friends borrow your boat for a day on the water, having coverage in place to protect your asset it wise.
Types of Boats Covered Under Rental Insurance
When most people think about boat rentals, a typical speedboat comes to mind. However, these policies can include all sorts of boats and other watercraft, such as:
Canoes
Kayaks
Water Bikes
Jet skis
Personal Watercraft
Powerboats
Some sailboats
Some houseboats
Pedal Boats
Pontoons
How Much Does Boat Rental Insurance Cost?
Cost varies depending on the type of insurance policy you choose, but the risk of not having the proper insurance coverage far outweighs the cost of a premium. The average cost can be between $300-$500 or even well over $1,000. It depends on the type of boat, the length, the age, how many you rent out, and more. Do get the right insurance coverage for your business, make sure to contact a knowledgeable agent.
Get a FREE Rental Boat Insurance Quote
All your worries and questions will get answered when you choose to work with Tivly. We are dedicated to providing you with the best insurance quotes and a wealth of knowledge and advice. Contact us today using the form above and get a free insurance policy quote.
Related Articles: Commercial Boat Insurance, Commercial Marina Insurance
The informations was timely and exactly what I needed.
Very easy and straight to the point. I got my insurance in a quick and timely manner.
Great experience! I got my 2 million-dollar liability insurance from them for my catering company!

Nicole's Buddy Club Catering Company