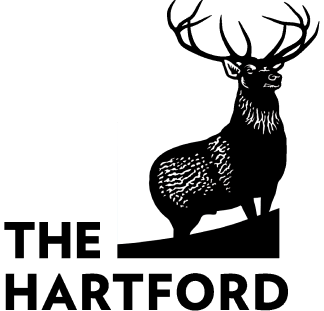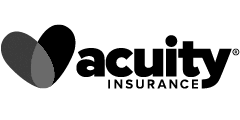 What is Marina Insurance?
Marinas face many exposures in their day-to-day operations. A boating accident can cause damage to your docks and other boats. A storm can blow in and can damage your buildings and storage sheds. Marina owners are responsible to give the vessels moored at your marina a safe place to dock. If someone's boat is damaged while docked at your marina, you may be held responsible for the damages. That's why you need the proper business insurance—marina insurance.
Marina insurance is a package of insurance coverages that marina owners and operators need to protect their business. It also often refers to Marina Operators Legal Liability Coverage (MOLL). Moll insures you against liability exposures including the care, custody, and control (CCC) of watercraft.
What Does Care Custody and Control Mean?
If someone is storing their boat at your marina, "Care, Custody, and Control" means you have a legal responsibility to make sure that their property is protected to the extent required during normal marina operations. Make sure your policy doesn't exclude the CCC clause.
Who Needs Marina Insurance?
Other than the obvious marina owners, do other people need to consider some of these coverages? The short answer is yes. But you can always check with your insurance agent to be sure.
Yacht Clubs
Boat dealer
Boat renters (pleasure vessels such as speedboats, pontoons, jet skis, etc.)
Vessel operator/owner
Marina Operators Legal Liability Coverage (MOLL)
This is an important insurance policy to include in your business insurance. Marina Operators Legal Liability protects you from liability exposures when someone's vessel is in your care, custody, or control. Coverage can extend to storage to protect you from damages caused by boat removal, fire, improper winterizing, or any other incidents that may occur. This coverage applies to both land and water exposure that may occur at your marina.
Marine owners are responsible for providing a safe dock for someone to moor their boat. Because of this, you must notify anyone storing their boat with you of any potential hazards or deficiencies to your marina. If you fail to do so, you can be held responsible for any damage that occurs to their vessel. These policies are normally written for private vessels, but can be written to include commercial boats as well.
Marine Insurance and Boatyard Coverage Options
What other insurance policies should be considered as part of a marina insurance package?
Commercial Property Policies to Consider
Your marina insurance program should include Commercial Property Insurance. This coverage can protect any buildings or structures you may have on the property as well as their contents. Marine-specific policies can extend coverage to include piers, wharves, and docks.
You may want to consider adding coverage for tools and equipment that may be temporarily stored at your marina. Inland marine coverage can also protect your property when it's being transported to another location.
Other Marine Insurance You May Need
Piers, wharves, and docks aren't immune to land-based hazards. As a marina operator, that's why you may need to consider some of these additional products for your marina insurance.
Commercial flood insurance: Marinas aren't immune to flooding. If storm surge or heavy rainfall leads to flooding, it's often excluded by property insurance.
Commercial auto insurance: Most marinas use trucks or other vehicles to move boats to or from a dock. Make sure your vehicles are covered with the proper insurance.
Hired Vessels And Barges Coverage: Do you hire other vessels or barges to carry out business operations? You may need this additional insurance.
Business Interruption Insurance: This insurance—also referred to as business income and extra expense—provides protection if your marina is damaged and you can't operate. It can cover lost profits, payroll, and other expenses until you can operate normally.
Workers' Compensation Insurance: If you hire employees or other boat workers, you want to make sure they're protected. If they are injured at work, this policy can cover their lost wages and medical expenses—and it reduces your liability for the accident that occurred.
Get a Free Marina Insurance Quote
There are insurance solutions available for a marina that are affordable and comprehensive. Contact us today to help protect your marina from the risks you face. Complete the form at the top of the page for a free marina insurance quote. Or, call us at 877-907-5267.
Related Articles: Marine Liability Insurance, Ocean Marine Insurance, Bumbershoot insurance, Uninsured Boater Coverage
The entire process was very easy....from initial quote to signing the policy. Their rates were very competitive. Thanks for protecting me and my business!
Very helpful and their customer service is top notch! Very pleased with their service.

Hands of Hope Adult Homecare, LLC
Amazing! Fast with awesome customer service! Thank you!