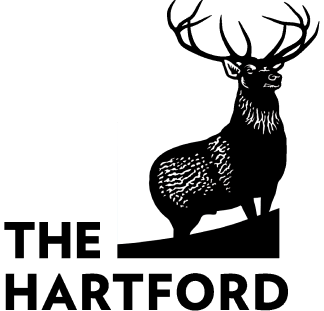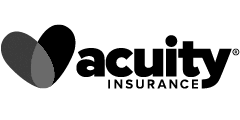 What is Uninsured Boater Coverage?
Did you know that boaters are not required to get insurance for their boats? Because of this, any frequent boater should consider uninsured boater coverage. It is an optional coverage that you can add to your boat insurance to protect you and your passengers if you're involved in an accident with an uninsured or under-insured boat.
Does Uninsured Watercraft Coverage Include Damage to Your Boat?
The short answer is no—this policy is meant to only cover liability arising from bodily injury to you or your passengers (and will do so up to your policy limits). Any property damage incurred by another watercraft should be covered under the property portion of your boat insurance policy.
How Uninsured Boater Coverage is Different from Boat Liability Insurance
The two coverages are similar. The biggest difference is that marine liability insurance covers any damage or injuries that you are responsible for. Your policy would pay for repairs and medical expenses. Unlike liability coverage, uninsured watercraft insurance comes into play when another party is responsible for the damage or injury. If they don't have insurance or their policy is insufficient, then this coverage is applied for the injuries sustained.
Are There Any Exclusions from Uninsured Watercraft Coverage?
Uninsured and under-insured boater coverage can be much more restrictive than the coverage within an auto policy by the definition of an uninsured or underinsured watercraft. Some policies require an actual strike to the watercraft while others may require a third-party is simply the cause. Some may not recognize uninsured coverage to be effective because of a "hit and run boater".
Oddly enough, some insurance policies exclude coverage if you're in an accident with a government-owned boat. Also, the definition of who is entitled to coverage is more restrictive than an auto insurance policy. We recommend speaking with an insurance agent about which uninsured boater policy is right for you.
Why Do You Need Uninsured Boater Insurance Coverage?
Let's say it's just another day at work and you're operating your commercial fishing vessel. You're minding your own business and suddenly see another boat speeding toward you. It appears to be a young out for a joy ride—but they've lost control. Their boat careens off the side of your vessel and comes to a halt.
Their boat is severely damaged and their personal property is strewn about the water. You check to make sure they're okay, and they all appear to be uninjured. However, there is significant damage to your hull and one of your crew members has some serious injuries.
As you both wait for the coast guard to arrive and assess the situation, the owner of the other boat sheepishly admits that they just bought the boat—and don't yet have insurance. Luckily, your boat insurance coverage includes uninsured boater liability coverage. Your insurance company will pay for the damage and injury sustained from the boating accident. The other boater isn't so lucky.
While a boat insurance policy isn't legally required, it's similar to driving a car without insurance. If you cause an accident, you can be paying to repair someone's boat out of your own pocket. Even worse, if you accidentally cause someone serious injuries or even death, that can mean years of expensive lawsuits.
Secondly, as a boat owner, do you have cash on hand to pay for any damage that might arise to your boat? Boat insurance protects you from other exposures such as fires, storm damage, and theft. If your boat is stolen, it can help compensate you for the loss.
Other Boat Insurance Policies to Consider:
Get a Free Boat Insurance Quote
We can help you obtain insurance quotes for boat insurance policies that include uninsured boater coverage. Let us help you get the coverage you need to protect your small business! Complete the form at the top of the page or call us at 877-907-5267 for more information!
The whole experience was awesome as well as the cost!!
Great experience! I got my 2 million-dollar liability insurance from them for my catering company!

Nicole's Buddy Club Catering Company
The entire process was very easy....from initial quote to signing the policy. Their rates were very competitive. Thanks for protecting me and my business!