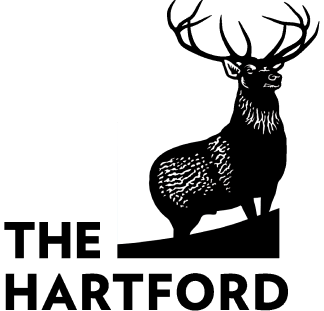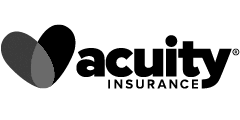 What is Commercial Boat Insurance?
Commercial boat insurance—also called commercial marine insurance, ocean marine insurance, or charter boat insurance—is a comprehensive policy that includes coverage for the commercial vessel itself as well as liability issues that may arise during its operation.
Why You Need a Commercial Boat Insurance Policy
Let's say you own and operate a commercial fishing boat. You're on the ocean when a storm starts brewing and the water gets choppy. You decide to head in, but the storm hits with a vengeance. As you're trying to moor the boat, you accidentally collide with a charter boat.
With the proper insurance protection, you can rest easy knowing your fishing boat is covered and your business is protected. Because you have commercial boat insurance, your insurance company covers the damage to the other boat as well as the damage to yours.
Most people don't think the worst will happen to them. But whether you own fishing vessels or rent a charter boat to tourists, you must protect your business and your clients. Let us help you plan for the unexpected.
Some of the Categories of Vessels Covered
What type of commercial vessel should get business insurance?
Inshore/offshore fishing vessels
Sightseeing/tour boats
Charter boat
Waterski/wakeboard schools
Rental services
Recreational boats
Commercial fishing boats
Oil Barges
Tankers
Ferries
Tugboats
Barges
Cruise liners
Any other commercial watercraft that carries paying passengers or commercial freight should get insurance.
What Insurance Protection Do You Need For a Boat?
These are some of the insurance coverages that boat owners should get for a comprehensive commercial marine insurance policy.
Marine Liability Insurance (Protection and Indemnity Coverage)
Marine liability insurance (also known as protection and indemnity coverage) protects the vessel owner from legal liability arising from third-party bodily injury or property damage. This liability coverage also includes coverage for the illness of, injury to, or the death of crew or passengers. It is general liability insurance for watercraft.
While marine liability typically includes some coverage for medical expenses, you want to make sure it's an appropriate amount. Or you can get additional medical payments coverage. This insurance pays per person versus per incident and can help supplement the limits on your liability coverage.
If an injured passenger chooses to sue you, your insurance company will help cover legal obligations such as defense costs and settlements should they become necessary.
Hull Coverage
In short, hull insurance covers any damage to the physical hull of the insured vessel. It's similar to the coverage you'd get with an auto insurance policy. A hull policy usually includes coverage for the vessel, permanently attached equipment, unattached equipment, propulsion equipment, and personal property.
Similar to commercial auto, the policy also extends to property damage to another's vessel or property if a collision occurs. Aside from physical damage from a collision, it usually covers damage caused by fire, weather events, sinking/capsizing, piracy, barratry, or jettisoning. Normal wear and tear is typically excluded by hull insurance.
Physical damage to commercial boats can be insured at replacement cost or actual cash value. Replacement cost or agreed value refers to the amount it would cost to replace your vessel with something of like kind or quality. The actual cash value is replacement cost minus depreciation. Consider the purchase price of your boat when determining what type of coverage
Marine Cargo Insurance
Marine Cargo covers any goods that are legally transported on commercial vessels in both domestic and foreign waters. Coverage typically begins from the moment products are loaded onto your barge and delivered to their final destination.
However, some insurance companies allow you to tailor your ocean cargo coverage to include protection for your goods when they are stored in a warehouse unexpectedly. It can also cover what's called "concealed damage" that isn't apparent upon delivery but is discovered after the shipped goods are fully inspected.
If there is damage to the goods or delivery is delayed, most insurance companies usually include coverage for any loss of revenue the marine business suffers.
Pollution Liability Coverage
If your boat is damaged and sinks in a storm, you as the owner are held responsible for the cost of removing and disposing of the wreckage. If you had hazardous materials onboard, you will be legally liable for any cleanup and decontamination costs when appropriate. If you have pollution insurance, it can cover clean-up expenses up to your policy limits.
Uninsured Boater Coverage
Personal and commercial watercraft are not always legally required to obtain liability insurance. If an uninsured boater causes an accident, they won't have the necessary insurance to pay for any claims of bodily injury to you, your crew, or your passengers. If you add uninsured boater coverage to your charter boat insurance policy, you can make a claim against your own policy to provide protection for your passengers and any third parties that may be injured.
Other Marine Business Insurance Options to Consider
What other business insurance coverage should many owners consider?
How Much Does Commercial Boat Insurance Cost?
What you pay for a commercial boat insurance premium varies depending on numerous factors, including:
The value of the vessel. It is new? Is it used? This will change the insured value.
What is the length of the boat? The age?
What are the specifications of the boat? What is it constructed of? Is it a V-gull, Catamaran, sailing yacht, or fishing vessel?
What are the specifications of the engines?
Where is the boat typically moored?
Where do you travel on the boat? How far? What is the intended navigation?
The claims history of the owner, captain, or navigator.
The intended use of the boat.
The insurance company you choose.
If you'd like to save money and are looking for a lower premium, one way to do so is to demonstrate that you have safety mechanisms in place to protect your boat and passengers, such as automatic fire extinguishing systems.
Insurance agents that are experienced with watercraft and marine policies are the best place to start to get a quote for coverage.
Get a Free Commercial Boat Insurance Quote
If you have questions regarding your commercial marine insurance operations or would simply like more information, please talk with your insurance agent or one of ours. If you'd like a free quote, complete the form at the top of the page or contact us at 877-907-5267. Our goal is to help small and medium-sized businesses solve their insurance needs.
The whole experience was awesome as well as the cost!!
The entire process was very easy....from initial quote to signing the policy. Their rates were very competitive. Thanks for protecting me and my business!
Matched our company with the perfect insurance company! Customer Service is OUTSTANDING!