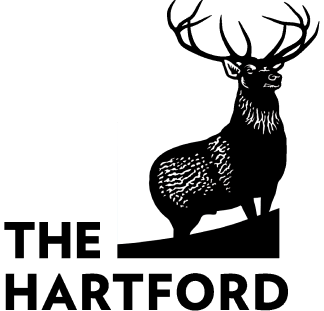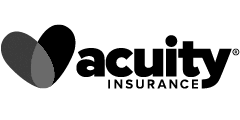 What happens if your cruise ship encounters extreme weather, like a hurricane? What if your barge is in an accident involving another boat? What if your passengers are injured? An accident or collision can destroy your commercial boat business. A commercial hull insurance policy is usually included as part of marine insurance to protect your vessels from risks like these.
What Does Hull Insurance Cover?
Hull insurance—also referred to as hull and machinery insurance—is similar to a car insurance policy but for boats. Just like home insurance protects your home and car insurance protects your car, hull insurance protects your boat.
A hull policy includes the vessel itself, permanently attached machinery, and propulsion equipment. It insures the boat in case of physical damage. Hull insurance can cover any type of watercraft, including fishing boats, ships, tankers, cruise ships, yachts, and more.
Hull insurance usually covers physical damage or the complete destruction of your ship from perils such as collision/accident, weather, fire, sinking/capsizing, barratry, piracy, or jettisoning. Hull coverage can be split into two different types of policies: brown water hull and blue water hull.
"Brown-water hull" covers boats are traveling on inland waters (i.e. close to shore, rivers, etc.)
"Blue-water hull" refers to for vessels that sail on large bodies of water (ocean + seas).
The coverage also extends to liabilities involving a third party if there is a collision at sea. This includes bodily injury to their crew or tourists.
Example: A river barge transporting cargo collides with another barge. While the crew and passengers are fine, there is significant damage to the hull of the boat. Because the vessel owner obtained hull insurance as part of their insurance package, it will pay to repair their boat and the third-party's.
What Property Damage Isn't Covered?
Normal wear and tear to your ship is usually excluded from coverage. Injuries to passengers or crew members during boarding/deboarding is usually covered under a marine general liability policy.
Who Needs Hull Coverage?
Sightseeing/excursion businesses
Ferry operators
Police + fire boats
Pilot boat operators
Research vessels
Barges + tugboats
Workboats
Yachts
Catamarans
Cruise Ships
Other Insurance Policies to Consider
What other coverages should you consider for your vessel?
Marine Cargo Insurance: This insurance provides coverage for legally transported goods on vessels in both foreign or domestic waters if a loss occurs.
Marine General Liability Insurance: Ocean marine liability insurance—also referred to as protection and indemnity coverage—indemnifies the owner of the ship against legal liability arising from bodily injury or property damage to those other than the owner of the vessel.
Uninsured Boat Coverage: This provides coverage for any damages if the other party involved in an accident doesn't have insurance or doesn't have sufficient coverage.
Bumbershoot Insurance: A Bumbershoot policy is an umbrella insurance specialized for the maritime industry.
Workers' Compensation Insurance: This policy protects your crew members if they're injured in an accident during the operation of the watercraft. It can cover their medical expenses
Get a Free Hull Insurance Quote
The risks you face—whether on oceans, lakes, or rivers—are numerous. But with the right marine policy, you can be protected from liability. We have professionals standing by ready to help you get a quote for the coverages you need to protect your ship, barge, or boat. Simply complete the form at the top of the page or call us at 877-907-5267. We'll connect you with an agent and help you get the business insurance you need!
Related Articles: Commercial Boat Insurance
I spoke with Megan, she was very professional and informative. When she couldn't reach me on the phone, she stayed with it never giving up.
5 STAR. Matched our company with the perfect insurance company! Customer Service OUTSTANDING!

Affordable Towing
I recommend the prices! They have great customer service!