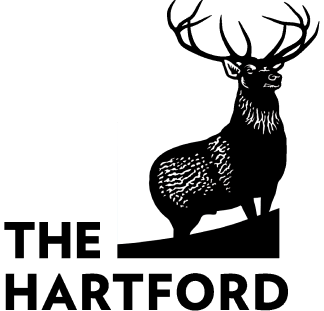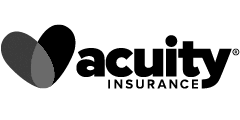 Do I Need Tow Truck Insurance?
If you own a towing business—or offer towing services—Tow Truck Insurance is essential business insurance. Keep in mind, you need coverage for your flatbed and tow truck vehicles whether you own or lease them. Certain coverages protect you if damage is incurred to the tow vehicles or other vehicles in case of an accident. To explore what options you may want to include in your coverage, read our comprehensive guide below.
What Companies Should Consider Commercial Tow Truck Insurance
Any business that operates a tow truck should consider commercial tow coverage, including:
Roadside service providers
Auto salvage and auction haulers
Auto mechanic repair shops
Auto body shops
What Should Your Tow Truck Insurance Include?
A tow truck insurance policy—a type of commercial auto insurance—will normally include liability coverage for personal and property damage and personal injury protection. Your tow truck insurance policy will be standard commercial vehicle insurance coverage, perhaps including all or some of the following: Auto liability, auto physical damage, the value of the vehicle, comprehensive and collision, medical payments, and the like.
You want to make sure your tow truck insurance includes:
Bodily Injury Liability: If your two truck is involved in an accident where other people are injured, this coverage will cover medical expenses for which you are found responsible. Not only does it help cover out-of-pocket expenses but also legal fees in case you are sued. Coverage options with limits up to $1,000,000 are normally available.
Medical Payments Insurance: Payments for medical bills (because of injury to you or passengers) fall under this policy.
Property Damage Liability: This coverage is for the physical damage to someone's property for which you (or your employees) are found responsible. Coverage options with limits up to $1,000,000 are normally available.
Uninsured/Underinsured Motorist: If your tow truck is in an accident where the other driver is uninsured—or underinsured—this will cover injury to you, employees, and passengers in your tow truck. It also covers you in the occurrence of a hit-and-run.
Tow Truck Specialized Policies
In addition to general liability insurance, a knowledgeable agent will highly recommend these specialized policies that are unique to your industry:
On-Hook Towing Insurance: This coverage was created specifically for towing companies. It will help pay for repair or replacement costs due to damages sustained to vehicles or watercraft you are towing—i.e. While they're "on-hook". It typically covers damage caused by accidents, fire, vandalism, and theft. However, it does not cover property inside towed vehicles.
Cargo Coverage: Because on-hook towing does NOT include coverage for damage or theft of items inside vehicles being towed, you should consider adding cargo coverage to your policy.
Other Insurance Policies to Consider for Your Tow Truck Business
What other insurance coverages should you consider?
Garage Liability Insurance: This insurance is a type of umbrella policy meant to provide additional coverage to your general liability insurance policy.
Commercial Property Insurance: Help protect your property and all equipment, tools, and cars inside.
Garage Keepers Insurance: Garage Keepers—or 'Garagekeepers'—insurance protects the business in the event of damage to or theft of a vehicle while parked at your garage or lot. It would cover expenses to repair damage to customers' vehicles or replacement cost if beyond repair.
What Does Tow Truck Insurance Cost?
While rates are determined on a state-to-state basis and depend upon your specific locale—zip code, population density—your agent must also be familiar with other unique variables affecting tow truck companies, including:
How many tow trucks do you own? What type?: This can include light single axle, medium and/or heavy-duty dual/triple axle, underlift wreckers, rollback carriers, and other types.
Type of services you provide: Do you offer roadside assistance, auto-repair, repossession, salvage, impound, rotation, etc.?
Hours of operation: Do you provide 24-hour service or close at the end of a business day?
What you tow: Do you tow vehicles only? Or do you include vehicles, motor homes & RVs, motorcycles, boats, trailers, or heavy equipment?
Safety Program: Have you implemented safety programs (which are usually required by state and federal law for you and your employees)?
Driver Qualification Files: Required by state and federal safety carrier regulations.
Loss Run History: Usually three to five years worth is considered into calculations.
How to Locate a Tow Truck Insurance Agent
To assist you with choosing adequate towing insurance policies, locate an agent who understands the towing industry. Ideal agents are knowledgeable in local, state, and federal insurance requirements necessary for you to operate your towing business.
Get a FREE Business Insurance Quote Today
Coverage options for two truck insurance vary by company, so you need to make sure that you review these options carefully with your licensed insurance professional. We offer competitive insurance quotes and make the process fast and easy. Simply complete the form above and one of our agents will contact you. Or, give us a call at 1-877-907-5267.
Related Articles: Garage Keepers Insurance, Garage Liability Insurance, Commercial Auto Insurance
The informations was timely and exactly what I needed.
The representative was very efficient and able to provide details about the services that I was purchasing. The representative was very courteous. So far a great buy!
We had a great experience. Michael, was super helpful, answered all our questions and did a great job finding us an insurance company. He also made an effort to get everything done as fast as possible. We are very thankful for the excellent service.