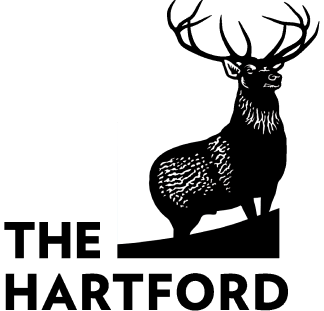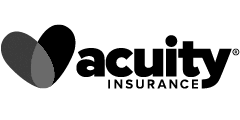 From the early days of simple gravity dump vehicles to our current state-of-the-art, off-road haulers, dump trucks have always been the workhorses of the trucking industry. While designs are as varied as the operations for which they are used, the function of the dump truck is basically the same: haul and deliver cargo in the safest, most cost-effective manner possible. As all professional truckers know, the trucks they drive and the cargoes they haul are their payloads.
Professional dump truck operators rely on the trucks they drive and the cargoes they haul for their livelihood. Maintaining their trucks and having the basic regulatory minimum of truckers insurance helps keep them on the road. In the event of an accident, each day their vehicle is inoperable translates to a loss of income. Without a backup plan, an extended length of time not hauling may be devastating. As a dump truck operator, can you afford to take such a risk?
What IS Dump Truck Insurance?
Insurance for dump trucks is a type of specialty commercial vehicle insurance designed for companies using these large vehicles to haul various cargo—whether it be gravel, dirt, sand, etc. It's can be referred to as dump truck insurance, dump truck liability, and commercial vehicle insurance.
What Does Dump Truck Insurance Cover?
Dump trucks are defined as "heavy commercial vehicles," and general liability insurance coverage is mandated in order to drive one. Primary general liability coverage covers bodily injury and damage to property. Along with this coverage, you should consider the following additional coverages to be included in your insurance policy:
Motor Truck General Liability Insurance: This covers property damage if your truck damages the grounds of your customer(s).
Non-Trucking Insurance: You want to obtain non-trucking insurance in case of an accident when owners/operators are driving their trucks during non-work hours.
Collision Insurance: If you crash into another vehicle or property this will cover the cost to repair your dump truck.
Fire and Theft Coverage: As the name implies, it covers damages and/or replacement costs in case of theft or damage by fire.
Motor truck cargo coverage: You want to consider motor truck cargo coverage to cover any damage or loss to the cargo you're hauling—especially if the cargo is valuable.
Environmental insurance coverage: If you haul something that could be a possible pollutant, this coverage will cover losses, restoration, and clean-up.
Physical damage insurance: If you're leasing your vehicle this coverage is often required to cover any damage incurred to the truck.
Garage Keepers Insurance: If you are storing or parking any customer's vehicles on your lot.
Rental Reimbursement Endorsement/Downtime Insurance
Two insurance options drivers often overlook when choosing or renewing their policies are rental reimbursement and downtime coverages.
These options prove invaluable when your dump truck is inoperable due to an accident or covered loss. One or both can be added as endorsements to your dump truck physical damage insurance (PD). Some insurance companies include them within the PD policy or offer them individually for an additional cost.
In general, both dump truck rental reimbursement and downtime endorsements are designed to get you back on the road as soon as possible. They will pay you a specific amount for a set number of days after the accident while your truck is down.
A rental reimbursement endorsement does as its name implies. It covers the cost of a rental truck up to the dollar limit you have selected, and for a selected number of days while your truck is being repaired. Available coverage and time limits vary between companies.
The downtime endorsement on a dump truck policy will supplement the loss of income if an appropriate rental dump truck is not available. Your insurance company may require you to provide a demonstrated loss of income. Ask if you will receive the full reimbursement even if your daily income is below the insured limit.
Comprehensive Only Coverage
Dump truck "off-season" insurance, also known as "comprehensive only" coverage is an option available to operators who may use one or more particular trucks for seasonal businesses only. It provides a type of continuous dump truck insurance coverage during the "off-season" or certain months when those particular dump trucks are stored and not in use.
Whether you have one truck used solely for snow and ice removal in the winter or have several dedicated for landscaping use during the summer months, you should consider this cost-effective insurance option.
Comprehensive Only dump truck insurance provides just what its name implies. It provides only the comprehensive coverage found within your physical damage (PD) policy and applies to those named vehicles while in storage. It allows the owner to save some money on premiums by eliminating the year-round PD insurances of collision, fire, and theft with combined additional coverage (CAC) on these dump trucks while in their off-season.
Comprehensive only will protect those vehicles while not in use from fire, theft, windstorm, vandalism, etc.—anything other than a collision with another vehicle or object.
Choosing this coverage eliminates potential gaps in your dump truck insurance which would result if you canceled all their coverage during the off-season. This helps avoid the potential of higher premiums rates resulting from such gaps when insurance is then reinstated as your seasonal business begins again.
How Much Does Dump Truck Insurance Cost?
The GVW of all classes of dump trucks, coupled with the weight and type of cargo they haul automatically puts them in a higher risk category, which can affect the cost of an insurance policy. The cost of a commercial insurance policy can start as low as $4,000 per truck, per year but can run up to $14,000.
Be certain to choose the best dump truck insurance policy your business can afford. Your dump truck is your livelihood and a significant investment you want to protect from potential losses. Some dump truck insurance providers provide coverage anywhere from $500,000 in liability to $5,000,000. You also want to check with your state guidelines for coverage.
For example, Texas only requires $500,000. However, if your dump truck business crosses state lines, the Federal Motor Carrier Safety Administration (FMCSA) requires a minimum of $750,000 in liability coverage. The average dump trucking business chooses liability coverage for $1,000,000. Make sure you are familiar with state and federal guidelines and work with a knowledgeable agent to choose the right amount of dump truck insurance needed to keep you safe, on the road and hauling.
The Information You Need To Obtain A Quote
Accidents involving dump trucks always result in greater damage. In order to receive an accurate quote to protect your business from potential losses, your agent will ask you several questions about your operations. Because it's insurance coverage for a commercial vehicle, often more in-depth information is required, such as:
What type of truck(s) do you drive?
Are you a motor carrier, owner/operator, or for-hire operator?
What type(s) of truck cargo do you haul?
What have you budgeted for dump truck insurance?
An agent will likely require more information to obtain a commercial insurance quote, (such as your driving history, license information, etc.) so be as prepared as possible.
Get a Free Truck Insurance Quote Today
Let us help you find protection for your business and keep your mind at ease. At Tivly, our goal is to get you an affordable commercial insurance quote. Complete the form at the top of the page or give us a call at 1-877-907-5267 to connect with an agent for a free quote. We want to help you find the truck dump truck insurance, dump truck liability coverage, or commercial auto insurance for your business.
Related Articles: Commercial Auto Insurance, Garage Liability Insurance, Garage Keepers Insurance, Commercial Truck Insurance, Bobtail Insurance
Great turn around time and the staff make every process very easy. User-friendly organization.
Very knowledgable. Efficient service. A willingness to work "outside the box".
This insurance purchase for my business was the most seamless phone encounter I have ever had in any phone purchase process bar none. Information was requested once and moved smoothly from one person to the next as we moved thru the purchase. Each person I dealt with was friendly, professional, and focused on determining my needs and the best way to match me up with the solution. Absolutely stellar!!!