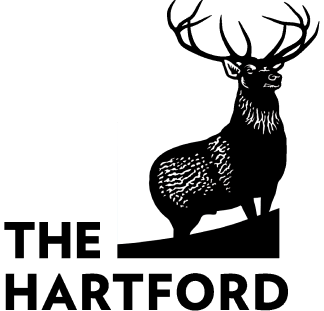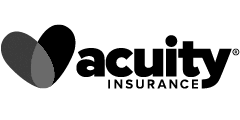 Debris Removal Insurance Designed to Protect Your Business
Debris removal companies work with homeowners, businesses, and sometimes insurance companies to help facilitate safe debris removal. Did you know that an insurance company will help homeowners and businesses pay up to 25% of the cost (plus deductible) of the damage to their building and/or covered property?
Many homeowners' policies and commercial property insurance include debris removal for covered property damaged if a loss happens. If a customer is trying to clean up $500,000 worth of damage, their insurance company can pay the claims up to $125,000. Some insurers will add debris removal as additional coverage to your homeowners' or property coverage.
How can you leverage insurance to protect your debris removal business? Read our quick guide to understand why you need debris removal coverage and what an affordable insurance package should include.
What is Debris Removal Business Insurance?
Removing debris from construction sites, home renovation projects, and foreclosures can be a difficult and hazardous task. You're exposing yourself, your business, and your team members to hazardous waste and dangerous working conditions. You want to do everything possible to safeguard your company with affordable insurance coverage.
Who Needs Debris Removal Coverage?
What are some of the companies that may need these insurance coverages?
Construction Companies
Debris Cleanup Contractors
Debris Removal Businesses
Asbestos Removal Contractors
General Contractors
Pollution Cleanup Businesses
If you operate a related business or offer debris removal services in the construction industry, you should make sure you obtain the proper coverage.
What Types of Insurance Policies do Debris Removal Companies Need?
These are a few of the insurance policies you should consider to protect your debris removal company.
Commercial Property Insurance
Just like any other business owner needs property insurance to receive compensation for a covered loss (such as a fire), your company also needs commercial property insurance. For example, this policy will cover property loss or damage from an insured peril like an accident, theft, vandalism, fire, natural disaster, etc. It's designed to protect the physical assets of your business.
If your company suffers a total loss and your property is destroyed, you'll want to make sure your policy includes coverage to remove debris! Your insurer will cover the claim up to the limits of your policy, and pay the debris removal costs as well as the costs to rebuild.
You can consider bundling your property insurance into a business owner's policy (BOP). A BOP will also include general liability and business interruption insurance. It's often more affordable to bundle these coverages versus purchasing them separately.
General Liability Insurance
General liability insurance will protect your company if you're accused of third-party bodily injury, third-party property damage, and libel or slander claims. This coverage can extend to cover you while you're on a job site as well as any office location or warehouse. Typically your insurer will help cover legal fees and settlements.
Workers' Compensation Insurance
If you have employees, you want to make sure they're well-protected with workers' compensation insurance. This insurance coverage is required by law in many states to protect your employees from the risks they face. It will help pay their lost wages and medical expenses if your employee is injured—or becomes ill due to exposures—on the job. Workers' compensation also offers protection to you against being sued for the injury or illness.
Commercial Auto Insurance
Commercial Auto Insurance will protect your work vehicles, passengers, and any third party injured in an accident. Inland marine insurance will protect any tools and equipment not permanently attached to your vehicle. It's often referred to as contractor's tools and equipment coverage. If you use trucks and trailers to haul away materials and debris, you can't run the risk of being caught without coverage.
Pollution Liability Insurance
Pollution liability insurance is additional coverage you should consider to protect your company from liability if you accidentally pollute or expose homeowners, business owners, or team members to hazardous materials.
How Much do Debris Removal Policies Cost?
What influences what you'll pay for a premium?
The location of your company
Annual gross revenue
The number of employees you hire
The cost of the equipment and property you own
General liability coverage can average around $70 a year for contractors. Each additional insurance coverage added will increase the cost. Speak to a knowledgeable agent for a specific quote based on your individual needs.
Get a Free Debris Removal Insurance Quote
At Tivly, our goal is to help you get an affordable quote. Complete the form at the top of the page or give us a call at 877-907-5267. Our industry experts will gladly help you find the debris removal insurance you need.
Related Articles: Commercial Property Insurance, Inland Marine Insurance, Insurance for General Contractors, Construction Insurance, Demolition Insurance
Insurance I needed, explained simply.
I spoke with Megan, she was very professional and informative. When she couldn't reach me on the phone, she stayed with it never giving up.
Great! Fast service at a great price. Needed a business insurance provider the same day for a company I work with. They had the quote to me within minutes and policy up and running shortly after. Would recommend highly!