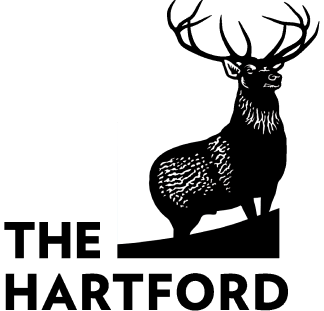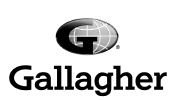 Demolition contractors are usually hired to tear down buildings and structures through the use of heavy equipment. Anyone in this field knows that it's a dangerous job. If you're the owner of a demolition company, you want to protect your business and your employees—which is why you need demolition contractors' insurance.
Why Do Demolition Contractors Need Insurance?
Here are a few examples of why demolition companies need demolition insurance coverage:
A passerby is hit by flying debris and requires immediate medical attention.
You miscalculate the explosives used in a demolition project and the explosion destroys the windows of a nearby business.
One of your contractors loses his balance and falls while walking the construction site and breaks their arm.
These are just a few examples demonstrating the need for insurance coverage.
Who needs demolition insurance?
Demolition contractors
General contractors
Piling contractors
Blasting contractors
Welding contractors
If your business uses wrecking balls, cranes, elevated work platforms, excavators, bulldozers, or other heavy equipment to dismantle structures—you need this specialized coverage.
The Business Insurance Demolition Contractors Need
What insurance does a demolition business need? Here are our thoughts.
Commercial General Liability Insurance
Any comprehensive demolition insurance package needs to include general liability insurance. General liability coverage protects your business from:
Claims of third-party bodily injury
Claims of third-party property damage
Claims of advertising injury, libel, or slander
Problems with completed operations
If your business is sued for any of these reasons, the insurance company you hold the policy with will provide legal counsel and the money to cover any legal expenses or settlements.
Learn More About General Liability Insurance >
Errors and Omissions Insurance
Mistakes happen in any profession, and a demolition contractor isn't immune. You can give improper advice that leads to damage to other buildings. One of your contractors may accidentally demolish the wrong structure. If you're sued for negligence, a professional liability insurance policy can protect your company.
Learn More About Errors and Omissions Insurance >
Workers' Compensation Insurance
If you hire a demolition contractor or a crew for your demolition jobs, you'll need workers' compensation coverage. It is required in most states and protects both you and your employees. If an employee is injured at work, workers' comp will pay for their medical expenses and lost wages. If employees agree to this coverage they usually waive the right to sue your and/or the business.
Learn More About Workers' Compensation Insurance >
Inland Marine Insurance
Inland Marine Insurance—also referred to as Contractor's Tool and Equipment Insurance—protects your tools and equipment while in transit or stored on a job site. It's necessary because commercial auto insurance doesn't cover tools and equipment that aren't permanently attached to your vehicle.
Learn More About Inland Marine Insurance >
How Much Does Insurance Cost Demolition Contractors?
Insurance companies are no longer running away from the wrecking ball. Because more mainstream competitors are entering the market, rates are decreasing and competition is increasing.
Companies have become aware this has been a long under-served market and have developed specialty products and rates placing them under their "program markets" allowing agents to address the industry's special needs and access a company's expertise. That being said, the cost of a basic general liability policy can cost as low as $65 a month.
What factors influence the overall cost of demolition insurance?
Location of your business
The size of your business
How many employees you have
Annual sales/profit of your business
The years you've been in business
The insurance company and policies you choose
Deductibles and policy limits that you choose
The bottom line is that you want to get the right insurance for your business. Let us help!
Get a Free Demolition Insurance Quote
Keep your business protected with the proper business insurance package—we can help. Our goal at Tivly is to help small businesses get affordable insurance coverage. To get a quick and free quote, complete the form at the top of the page or call us at 877-907-5267.
Related Articles: Commercial Property Insurance, Debris Removal Insurance
Great!
I spoke with Megan, she was very professional and informative. When she couldn't reach me on the phone, she stayed with it never giving up.
This insurance purchase for my business was the most seamless phone encounter I have ever had in any phone purchase process bar none. Information was requested once and moved smoothly from one person to the next as we moved thru the purchase. Each person I dealt with was friendly, professional, and focused on determining my needs and the best way to match me up with the solution. Absolutely stellar!!!