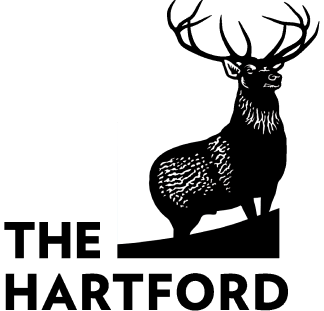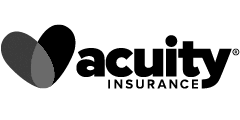 What is commercial business insurance? Insurance is the transfer of risk. In exchange for a monthly or annual premium, a commercial insurance company assumes the risks your business faces. It protects you as the business owner, as well as your property, your employees, and your customers. Because no business is the same, what you need will be different from another small business.
How Does Commercial Business Insurance Work?
Commercial insurance will help you recoup financial losses for your business, just as home insurance protects your home and car insurance protects your car. Let's throw out a hypothetical example:
A large storm spanning the southwest spawns numerous tornadoes and one of them levels your business. The roof is caved in and all of your inventory has either been destroyed or suffered water damage.
But because you have a business owners' policy, you can submit a claim for the losses to them. Your insurance company will have someone investigate the claim. As long as the loss is covered in the policy, they'll help cover the cost to repair your building and replace your inventory.
Other types of commercial insurance claims can be more complicated, and this is just a simplified example.
Some Need-to-Know Insurance Terms
If you're not familiar with insurance terminology, here are some of the basic definitions:
Premium: The premium is what you pay for insurance coverage (i.e. the price of your business insurance). You can usually pay premiums monthly or annually.
Deductible: A deductible is the dollar amount that you must pay toward a claim. Typically, the insurance company recovers the remainder. So if you have a $5,000 deductible, once you pay that your commercial insurance will cover the remaining amount up to your policy limit.
Policy Limit: This is the maximum amount an insurance company will pay for a claim. There is usually a per-claim limit (i.e. a per-occurrence limit) and a limit on the life of the policy (i.e. aggregate limit). A common insurance plan is $1 million per-occurrence/$2 million aggregate.
Coverage: This is the part of your insurance plan that details what your insurance will cover (i.e. the type of damage or losses covered).
Exclusions: Exclusions are what is not covered by your commercial insurance. If it's proven that you intentionally set your building on fire (arson) it would be listed as an exclusion.
It is important to know the details of any insurance policy that you get. You need to be able to afford your deductibles and premium while getting adequate coverage to protect your business. If you need more information about your insurance coverage, we always recommend reaching out to your insurance broker. Or, you can speak to one of our agents about your policies.
Is Business Insurance the Same As Commercial Insurance?
Yes! Business insurance and commercial insurance are terms used interchangeably that almost always reflect the same insurance coverage. Different companies tend to favor one phrase over the other—but it's the same coverage.
Common Types of Commercial Business Insurance
We recommend these types of commercial insurance coverages. Anything beyond these policies will depend on your business type, the services you offer, and the unique risks you face.
Business Owners' Policy
A business owner's policy (BOP) is an insurance package that insurance companies offer small businesses at an affordable rate compared to purchasing each type of insurance separately. A BOP typically includes general liability insurance, commercial property insurance, and business interruption insurance.
General liability insurance protects your business from third-party bodily injury claims, third-party property damage, and advertising injuries such as libel or copyright infringement. This insurance will cover medical bills, defense costs, legal fees, etc. up to the limits of your commercial insurance policy.
Commercial property insurance covers costs to repair or replace your building, equipment, or inventory. Losses from fire, storms, theft, burglary, or vandalism are usually covered perils.
Business interruption insurance helps cover costs if you can't operate your business (i.e. a fire damages your building). It can include compensation for lost income, employee payroll, taxes, debt repayment, and other operating expenses.
Commercial Auto Insurance
A commercial auto insurance policy covers any vehicles the business owns or personal vehicles used for business purposes. The insurance can pay to repair or replace your vehicle(s) if they're damaged in accidents, or from theft, flooding, and other events. You want to make sure it includes collision coverage.
Workers' Compensation Insurance
Workers' compensation insurance—sometimes shortened to workers' comp—protects your employees if they're injured at work. Workers' compensation can pay for their medical bills and replaces a portion of lost wages for an employee. It also helps protect your business from a lawsuit if the injured employee wants to sue. As an employer, you're required to provide workers' compensation insurance to your employees (in most states in the US).
Cyber Liability Insurance
Another commercial insurance policy that is becoming more of a necessity is cyber liability insurance. Cyber liability protects both you and your customers from cyberattacks and data breaches. If a hacker accesses your customer information, your insurance company can help notify them of the breach. Cyber liability can also help cover credit monitoring for the impacted customers or pay a ransom demand.
Commercial Umbrella Insurance
Commercial umbrella insurance is designed to protect businesses from unusually high losses. If the limits of an underlying liability policy are exhausted, your umbrella policy can help cover that that policy didn't. Some umbrella policies also include coverage for things an underlying policy excludes.
Get a Free Commercial Insurance Quote
Do you have questions about liability coverage for your business? Are you searching for a new insurance provider? Do you simply need more information? We're here to help! Complete the form at the top of the page or call us at 877-907-5267. We can help you find the solutions you need to protect your business.
Related Article: What is Business Insurance?
Insurance I needed, explained simply.
Great company ... had a great experience with them.
Very helpful and their customer service is top notch! Very pleased with their service.

Hands of Hope Adult Homecare, LLC