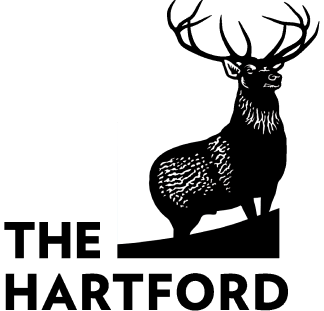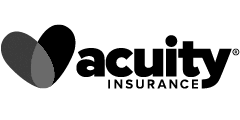 As a veterinarian, you provide expert care to animals while providing direction, support, and comfort to their owners. You own complex medical equipment and have numerous medications stored in your practice. Insurance coverage provides protection for your clinic and every employee if you invest in a good veterinary insurance plan.
Whether you work in animal hospitals, specialiy clinics, or offer simple veterinary medicine for house pets and farm animals, you need to have the proper coverage in place. It's important to work with a licensed insurance agent to customize a business insurance package for your specific practice.
You need to know the insurance needed to protect your veterinary practice. After all, you want your practice to receive the same level of care that your pets do. So what does vet insurance coverage need to encompass?
Types of Business Insurance Coverage For a Veterinarian
There are some types of business insurance that a veterinarian needs to invest in to protect their license and their business. We recommend looking at a business owner's policy (BOP). A BOP is a package of multiple policies that an insurance company offers at a more affordable price for a small business (versus paying for each individual policy). It typically consists of general liability insurance, commercial property insurance, and business interruption coverage.
General Liability Insurance
A general liability policy within your business owners' policy will cover your clinic's liability for third-party bodily injury or property damage while at your clinic. If a customer slips on a puddle in your waiting area and gets injured, this policy covers their medical bills and monetary settlement if you're sued.
Commercial Property Insurance
A commercial property insurance policy covers damage to your building/office, clinic, or mobile veterinary units. The insurance also covers tools specific to your practice, such as anesthesia equipment, radiographic equipment, and animal scales. Your insurance company will insure your equipment, valuable papers, furniture, and stock in case of a fire, natural disaster, theft, or vandalism.
Business Income Insurance
Business income insurance—sometimes referred to as business interruption insurance or business income and extra expense—can be added to a business owner's policy for additional protection. This helps pay for lost income, lost profits, and can cover employee payroll and other operating expenses if your building or property is damaged and being repaired. It can also help pay for the cost of a temporary location to keep your veterinary practice running.
Professional Liability/Malpractice Insurance for Veterinarians
Malpractice insurance, more widely known as professional liability insurance, will protect you if you make any professional errors in the professional services that you offer. An error could hurt or result in the loss of a pet or perceived loss to their owners (such as accidentally spaying or neutering a dog).
A professional liability policy will protect you and your staff should a pet die or contract an illness in your care and the owner brings a lawsuit against you. Veterinary malpractice may also help cover court costs and any damages awarded up to the limit of the insurance policy. A professional liability insurance policy is one of the best ways to protect your livelihood.
Animal Bailee Coverage
A veterinary clinic needs to obtain animal bailee coverage to extend the coverage of a liability policy. Animal bailee covers claims if an animal is lost, runs away, or becomes injured or ill while in your care.
It helps pay for medical expenses if the animal is harmed and potential costs if a customer files a claim against your practice (such as lawyers' expenses and settlements). This policy excluded animals being held for sale as well as intentional neglect or abuse. If the pet dies of natural causes or experimental research it is also not a covered loss.
Other Business Insurance Policies to Consider
Some other policies that can help protect your business can include:
Backup of Sewers and drains: Many vet clinics clean and wash animals when being treated. If pet hair clogs the drains in your clinic fixing the resulting backup can be costly. This endorsement can help cover those repair costs.
Workers Compensation Insurance: Any vet clinic that hires employees (coverage automatically extends to veterinarian or non-veterinarian employees) will need to obtain workers' compensation insurance. It protects an employee if he or she becomes ill or gets injured on the job. How? It will help cover employees lost wages and medical expenses. Some practices also opt to offer employees disability and life insurance, though this isn't necessarily required.
Commercial Auto Insurance: If you use a business vehicle to make house calls you need commercial auto to protect you and others in the case of an auto accident.
Employment Practices Liability Insurance: This liability coverage protects you as the small business owner from claims of discrimination, sexual harassment, wrongful termination, etc.
Employee Dishonesty Coverage: Employee dishonesty insurance helps cover losses if an employee steals from your veterinary practice.
These are just some of the options that can be included in veterinary insurance. Check with an insurance agent to see what insurance may be warranted based on your particular veterinary services.
How Veterinary Insurance Can Protect Your Business
Let's look at a couple of scenarios that could impact your bottom-line:
Scenario #1: Your kennels are close to full and have been for several days. One of your clients brings in her young white toy poodle, Scaramoosh, to be spayed. Soon after, Mr. Johnson brings in his puppy—another white toy poodle named Esmeralda—to undergo a different procedure.
It's time for you to spay Scaramoosh, and your assistant brings the pup in. You finish the procedure with no problems or complications at all, and off she goes to recover. You see a couple of other patients, and it's time to begin Esmeralda's surgery. Your assistant comes hurrying in to tell you that you just spayed Esmeralda!
Mr. Johnson is going to be livid. He will likely secure a lawyer and sue for malpractice. Your malpractice policy will step in to help cover the costs of the lawsuit.
Scenario #2: Obadiah, an Abyssinian kitty with psychogenic alopecia is here for his regular checkup while his owner is running errands. Due to his early childhood history, he is skittish. Your assistant scoops Obadiah out of the kennel just as the front door of your practice opens.
Obadiah leaps out of her arms and out the door before anyone knows what's happening. While the cat is caught rather quickly, she's managed to hurt her paw and requires surgery. Your animal bailee policy will step in to cover potential medical costs and other damages incurred.
How Much Does an Insurance Company Charge for Veterinarian Insurance?
The cost of veterinarian insurance will vary depending on the type of policies you need (general and professional liability coverage, property damage coverage, animal bailee's, etc.) and will be impacted by a few other variables:
Size of the business
Number of employees
Size of the building/property
Specialty of the veterinarian
The services that you provide
Policy deductibles and limits chosen
Claims history against your company
The insurance company you choose
Because this article is for informational purposes only, we recommend that you speak with an agent to make sure you're purchasing the correct policies with the best insurance company. Numerous insurance companies offer coverage for veterinarians and it can be hard to determine the best option for your small business. Be ready to provide some basic information to the insurance company to obtain the proper protection.
Get a Free Veterinarian Insurance Quote
Your veterinary practice is one of the many small businesses that face unique risks. Whether you simply need liability insurance, professional liability, or basic property damage coverage—we've got you covered. Our goal at Tivly is to help you get quotes for affordable and comprehensive commercial insurance. Simply complete the form at the top of the page and one of our specialists will contact you soon. Or, give us a call at 1-877-907-5267.
They were spot on with their help to secure the insurance that was best for me. I was guided to the correct plan with the best price. I would certainly go back!
Insurance I needed, explained simply.
Very easy and straight to the point. I got my insurance in a quick and timely manner.