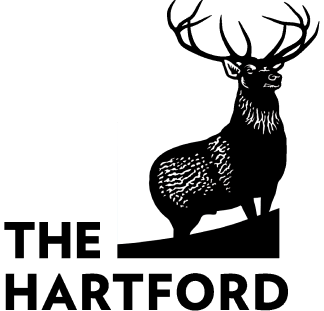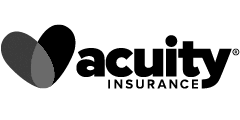 What is a bailee? A bailee is a person entrusted with the temporary care, custody, or control of someone else's personal property. An animal bailee could be a veterinarian, a groomer, a pet store, or even a pet boarding or pet-sitting business. If you run a business where you have animals in your care, you need to protect your business with animal bailee coverage. Why?
You have a distraught puppy being groomed for the first time and they jump off your station, injuring their leg.

A dog breaks loose of the kennel they're in and sneaks out the door of your veterinary clinic.
You're walking a dog and they try chasing after a squirrel. Their leash snaps and the dog veers into the road and gets hit by a car.
In all of these scenarios, animal bailee coverage can step in to help.
What is Animal Bailee Coverage?
Animal bailee is a business insurance that provides your pet business with coverage in the event that you are legally liable for injuries, damages, or death sustained by an animal in your care, custody, or control that you are legally liable for. Here are the specifics:
Most policies will pay medical bills of an animal that is accidentally injured in your care (up to your policy limits)
It will often cover the cost of advertising expenses for the recovery of a lost animal (some will even pay rewards)
Many policies will also cover animals in transit to a temporary location or to your veterinary practice (or other premises clearly outlined in your insurance policy)
Many policies will also pay to replace a lost or deceased pet
Many insurance policies will pay to move animals if it is being done to protect their safety
What is NOT Covered by Animal Bailee Coverage?
What is not considered a covered loss? According to The Hartford, there are a few perils excluded from typical coverage for this insurance:
An animal that is in your care being held for sale
Animals held as samples or for delivery after being sold
Animals being illegally held or transported
Animals not under your direct care
Dishonest acts of you or employees of your business
Theft of any animals left in a car overnight
If a pet is neglected in your care
Naturally occurring illness or death
Injury or death caused by testing or experimentation
Other Insurance Policies to Consider alongside animal bailee
What other business insurance options should a pet business consider? Here are a couple of options:
Professional Liability Insurance: If a business owner is accused of negligence that leads to the loss or death of an animal, it falls under a professional liability insurance claim—not animal bailee coverage. This is a policy we recommend every business obtains.
General Liability Insurance: Every business owner needs general liability insurance. This protects you from liability for claims of third party bodily injury or property damage while on your premises.
Commercial Property Insurance: If your property is damaged by fire, natural disasters, theft, or vandalism this can help repair or replace damaged products, the building, and animals stored within.
How Much Does Animal Bailee Insurance Cost?
Some insurance companies offer animal bailee policies starting as low as $16 annually for a $2,000 one animal limit, $6,000 transportation limit, and a $25,000 overall limit. Coverage can go all the way up to $4,613 annually for a $1,00,000 one animal limit, $1,000,000 transportation limit, and a $3,000,000 overall limit.
Get a Free Animal Bailee Coverage Quote
Pet Business owners cannot skimp on this important coverage. It can be affordable and protects your business in the case of a covered loss. If you're interested in obtaining this policy or adding it as an endorsement to existing coverage, contact us at 1-877-907-5267 or complete the form at the top of the page. We will happily help you sort out the details!
Related Articles: Veterinarian Insurance, Pet Store Insurance
Jennifer was extremly helpful, and was able to answer my questions in a timely manner and moved at my pace, which was extremly helpful, as a first time buisness owner.
The service has been great, very efficient, easy to talk to, and they explained everything. I recommend them.
The entire process was very easy....from initial quote to signing the policy. Their rates were very competitive. Thanks for protecting me and my business!