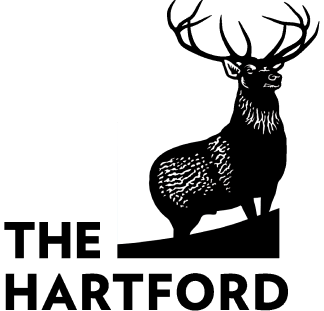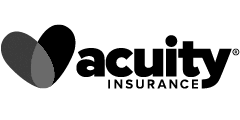 Pet stores are a unique breed of business. Not only are they considered retail businesses that sell pet supplies + pet food but many also sell cats, dogs, and other small and exotic animals. The pet store may also house a veterinarian and a grooming service. Because of the versatility of a pet shop, a versatile business insurance package is required as well. What coverage is needed for a retail shop, veterinary practice, grooming business, that are all packaged into one building? We share some business insurance policies you should consider in this article!
Who Needs Pet Store Insurance?
All of these businesses would benefit from a pet store insurance package:
Boarding Facilities
Dog/Pet Trainers
Dog Walkers
Doggie Day Care Facilities
Pet Kennels
Pet Groomers
Pet Sitters
Pet Stores
Veterinarians
Veterinary Hospitals
Why do you Need Insurance?
Pet shop insurance is necessary for a variety of reasons. Consider these examples:
What happens if a customer slips on a puddle of pee and falls, injuring themselves?
What if one of the animals in the care of the vet gets loose and runs away?
What if a thief breaks into your pet shop overnight and steals supplies?
You store customer information—what if you're the target of a cyber-attack and their data is compromised?
There are commercial insurance policies designed to protect you in all of these circumstances—and more. There are affordable types of insurance, so don't let that deter you from protecting your small business.
What Insurance Coverage Does a Pet Store Need?
Consider a Business Owners Policy
A business owners' policy can be an affordable way to get a comprehensive insurance package. Some insurance companies will tailor it to your specific industry. The majority of insurance companies include general liability insurance, commercial property insurance, and business interruption insurance.
General liability insurance—also called "Slip and Fall" coverage—protects pet store owners in case a customer sustains bodily injury or property damage while on your premises. This insurance policy can cover their medical expenses, the cost to repair or replace their personal property, and provides legal coverage for a possible lawsuit.
Commercial Property Insurance (also referred to as business property) will protect your pet shop and pet supplies if they are damaged by a fire, natural disaster, theft, or vandalism. It can pay for repairing or rebuilding the shop itself, the loss of the products stored within, and can pay out for the death of any pets within. NOTE: floods are often excluded from coverage. If you're in an area prone to flooding, consider investing in flood insurance or adding it as an endorsement.
Business Interruption Insurance (also referred to as business income insurance) steps in if your shop is damaged and you're unable to operate. It can cover everything from lost profits to the cost to temporarily relocate.
Protect Your Pets with Animal Bailee Coverage
Animal bailee coverage provides coverage due to the unforeseen loss or destruction of animals in your care, custody, and control. It can help pay for their medical expenses if the pet is injured. It will also cover potential costs related to any lawsuit brought against you. This policy excludes animals being held for sale and only covers those temporarily in your care. Willful neglect and experimentation are also exclusions.
Other Commercial Insurance Policies to Consider for Pet Shops
These are a few other liability policies you may want to consider for your business
How Much Does Pet Store Insurance Cost?
Insurance for pet stores doesn't have to be expensive. An insurance company will often provide coverage packages that can lower the cost even more.
The average cost ranges from $37 to $59 a month or around $500 annually for general liability insurance with limits of $1,000,000/$2,000,000. Many variables impact the cost of liability insurance, including:
Location
Size of the shop
Payroll
Number of employees
Types of insurance chosen
Deductibles and limits chosen
Speak to an insurance agent to help determine the right insurance policy (or policies) for your small business.
Get a Free Pet Store Insurance Quote
Let us help you protect your business and keep your mind at ease. At Tivly, our goal is to help you protect your business as efficiently as possible. To get a competitive free quote, complete the form at the top of the page. One of our specialists will contact you soon. If you want a quote now, you can contact us at 1-877-907-5267.
Related Articles: Veterinarian Insurance, General Liability Insurance, Veterinarian Insurance
5 STAR. Matched our company with the perfect insurance company! Customer Service OUTSTANDING!

Affordable Towing
Jennifer was extremly helpful, and was able to answer my questions in a timely manner and moved at my pace, which was extremly helpful, as a first time buisness owner.
I recommend the prices! They have great customer service!