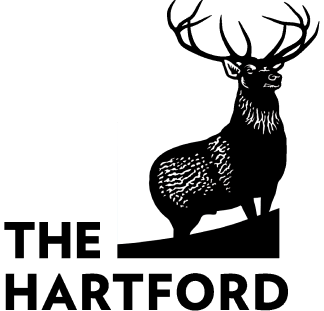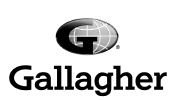 Pet Groomers Business Insurance: Simple & Affordable
Dog grooming businesses are providing a valuable service and are eager to make their living by it. However, anyone who has tried to run a business can tell you that it is hard and comes with many unexpected costs and obstacles. Clients sue over nails getting trimmed too closely, tubs break under particularly feisty dogs, and leashes fray and snap as they age. Clients are entrusting you with their precious cargo and they'd be devastated if something happened. Expenses from damaged equipment and lawsuits can sink your business if it isn't properly insured. That's why we recommend small business owners get a pet or dog grooming insurance package for their business.
Pet Business Insurance
What should a pet or dog grooming insurance package include? What about mobile dog groomers?
Business Owner's Policy
A pet grooming business can purchase certain types of insurance in a cost-effective and convenient package called a business owner's policy (BOP). Pet groomer BOP's tend to include commercial property insurance, general liability insurance, and business interruption insurance. Who can benefit from one of these packages?
Pet groomer/Mobile groomer
Dog groomer
Pet training businesses
Pet boarding businesses
Even an independent contractor needs some sort of insurance coverage. What do these three policies look like?
General Liability Insurance
General Liability Insurance is key liability coverage that helps protect pet care businesses. Sometimes, pet groomers are sued because of something that happened that isn't part of their job. The classic example is when a client slips while waiting in the lobby for the groomer to finish with his or her pet. General liability typically covers third-party bodily injury or property damage. It can also cover advertising injury such as libel, slander, or copyright infringement.
Commercial Property Insurance
Commercial Property Insurance: Pet and dog groomers use a lot of equipment for business purposes. There are kennels, leashes, brushes, and many other things that can get broken by a rambunctious puppy or a clumsy employee. Business property insurance will cover the costs of replacing or fixing them up to a certain amount. Some companies will customize these policies to cover either property permanently attached to your grooming van or the equipment that you keep at the premises rented for your business.
Business Interruption Insurance
Business Interruption Insurance: Anybody who provides a service faces a problem if they have to temporarily stop providing the service. Perhaps the room that you rent was damaged and you couldn't do your job there while it is getting fixed. You would lose income in that circumstance unless you had business interruption insurance (or business income insurance).
This insurance can cover operating expenses such as lost income and payroll while your property is getting fixed (as long as the damage is covered by the policy). Make sure your business income policy extends to mobile grooming during "off-premises operations"—such as when you're working at a client's home—in case your equipment is damaged.
Professional Liability Insurance
Why would a pet grooming company need professional liability? Groomers are completing professional services with other people's beloved (and possibly wiggly) fur babies. A nervous dog may be skittish and jittery. One wrong move on their part can mean a small cut or even a fall. A pet owner could accuse you of professional negligence or malpractice, which could lead to your business paying out a lot of money if you're held liable. Professional liability insurance covers the cost of paying for the personal injury claims and the defense costs up to the limit of the specific coverage. Often, the insurance policy will be structured so that it covers up to a million dollars per claim, but the details vary from company to company.
Animal Bailee Coverage
A comprehensive pet grooming insurance package must also include animal bailee coverage. This liability coverage protects your grooming business if an animal in your care, custody, or control suffers an injury, gets lost, or passes away. This coverage will help pay for the animal's medical expenses. It will also cover the cost to advertise the lost pet and pay a reward if the animal is recovered.
Commercial Auto Insurance
Are you a mobile pet groomer performing services on other property? Or do you transport animals to and from your business? If so, you might want to include commercial auto insurance in your pet groomer insurance package. You want to make sure that your employees and the animals in your care are well-protected.
Workers' Compensation Insurance
Most states require that you carry workers' compensation insurance once you hire any employee. Workers' compensation coverage protects your employees if they get injured on the job. Groomers face pets with sharp claws and fangs who may object to soapy water, right? You use plenty of sharp pieces of equipment with which an employee can accidentally jab themselves. If they get injured, they should have the medical coverage necessary to pay for a speedy recovery. Workers' comp will often cover a portion of their lost wages as well as medical expenses until they can return to work.
Other Pet Grooming Insurance Policy Options
What other business insurance could be included in a pet groomer insurance policy?
Employee Dishonesty Coverage: Employee dishonesty can help you recoup losses if you find that an employee has been stealing from you.
Cyber liability insurance: Also referred to as data breach coverage, this insurance plan helps pay for damages related to the theft of client information obtained through a data breach.
These are just a couple of pet care insurance recommendations that we'd make. We always recommend speaking with an experienced agent to determine what you need.
How Much Does Pet Grooming Insurance Cost?
If your business suffers a loss of an animal, your mobile grooming vehicle is damaged, or a customer is injured—you want to make sure you protect your business. The cost of pet groomer insurance coverage can depend on numerous variables, including:
The size of your dog grooming business
The types of animals that you work with
The number of employees that you have
The types of insurance and coverage you choose
Where your business lands in the pet service industry
The type of services you offer
Some insurance companies offer a very basic policy starting at $168 a month. To find out what a comprehensive business insurance policy could cost your business, speak with a knowledgeable agent about your options.
Get a Free Pet Groomer Insurance Quote
Now that you have identified the types of insurance that your pet grooming business needs, let us help you get some quotes for the right coverage. Tivly is happy to help get you with this process. Simply complete the form at the top of the page or contact us at 877-907-5267 to get a free quote.
Related Articles: Veterinarian Insurance, Animal Bailee Coverage, Pet Store Insurance
They were spot on with their help to secure the insurance that was best for me. I was guided to the correct plan with the best price. I would certainly go back!
This insurance purchase for my business was the most seamless phone encounter I have ever had in any phone purchase process bar none. Information was requested once and moved smoothly from one person to the next as we moved thru the purchase. Each person I dealt with was friendly, professional, and focused on determining my needs and the best way to match me up with the solution. Absolutely stellar!!!
Very knowledgable. Efficient service. A willingness to work "outside the box".