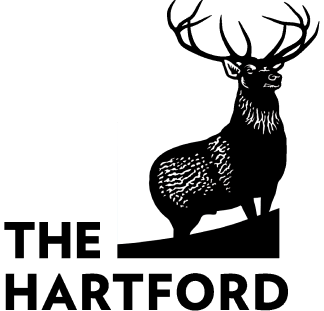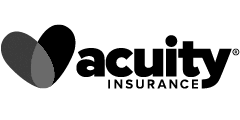 Whether you're a doctor, lawyer, architect, or accountant—and whether you own or lease office space—you need to protect it with commercial office insurance. To protect your office space, you need to plan ahead and get the right business insurance for the job. What does that look like?
Consider a Business Owners' Policy (BOP)
A BOP is a package of common insurance coverages (general liability, business property, and business interruption insurance) usually offered to small businesses at a discounted rate. It can be a great way for small business owners to get the coverage they need at a more affordable price.
General Liability Insurance
General liability coverage protects your office under these circumstances:
Third-party bodily injury: If a customer slips and falls in your office, it will cover their medical expenses.
Third-party property damage: If a client's property is damaged while on your premises, your insurance company can cover the cost to repair or replace the item.
Advertising injury: If another business accuses you of libel or slander, it falls under a general liability policy.
This is the most basic business insurance coverage that an office space cannot go without.
Business Property Insurance
Property insurance protects not only the building your office is in but also the property and equipment within your office space (computer equipment, phones, furniture, inventory, etc.). Even if the building is already covered by the property owner, most commercial leases require their tenants to obtain property coverage for anything within their office space.
Business Interruption Insurance
If your office space suffers damage from a fire, storm, vandalism, etc. and you can't operate your business, business interruption insurance—also referred to as business income and extra expense—can help. Your insurance company can help cover payroll, taxes, bills, and other operating expenses.
Other Office Building Insurance Coverages
There are a few other small business insurance options you can consider for your space.
Workers' Compensation Insurance
Workers' compensation insurance is designed to protect your employees—and your business. If one of your office staff gets hurt at work, workers' comp can pay for their medical bills and lost wages until they can return to work. This insurance can also protect the owner of the business from costly lawsuits.
Crime Insurance
Offices and commercial buildings are often left unoccupied outside of business hours, increasing their risks. They can be easy targets for theft. Likewise, your business needs protection from employees as well.
Commercial crime insurance can protect your business by providing employee dishonesty coverage, forgery or alteration coverage, theft of money and securities, burglary/robbery, and computer fraud. Some crime policies will include coverage for extortion and kidnapping.
There are other business insurance products available depending on your industry and the type of protection your business needs.
What Isn't Covered By Office Insurance?
Most office insurance policies won't cover damage to an office space that's caused by earthquakes, flooding, or volcanoes. If you live in an area prone to these acts of nature, consider specialized insurance for your small business.
Other exclusions include damage from electrical surges, power failures, and loss of revenue from utility outages.
How Much Does Office Space Insurance Cost?
Business insurance cost is often determined by numerous factors, including:
Whether you own or lease the space
The amount of coverage you need
The deductibles and policy limits chosen
The age and location of the property
Whether or not you operate from a home office
We recommend speaking to an insurance agent to get an accurate quote for the insurance policy you need.
Get a Free Office Insurance Quote For Your Small Business
Getting the right protection for your office can bring you peace of mind. Whether you need help finding insurance solutions for your small business or would simply like more resources or information, we can help! Complete the form at the top of the page or call us at 877-907-5267.
Related Articles: Home Office Insurance
The representative was very efficient, and able to provide detail about the services that I was purchasing, as well as being very courteous so far a great buy.
Great experience! I got my 2 million-dollar liability insurance from them for my catering company!

Nicole's Buddy Club Catering Company
This insurance purchase for my business was the most seamless phone encounter I have ever had in any phone purchase process bar none. Information was requested once and moved smoothly from one person to the next as we moved thru the purchase. Each person I dealt with was friendly, professional, and focused on determining my needs and the best way to match me up with the solution. Absolutely stellar!!!