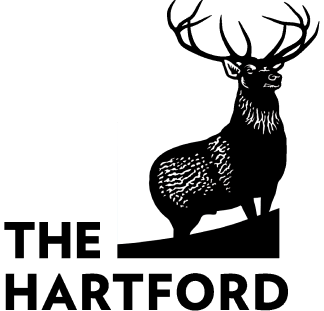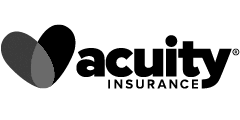 Running laundromats or a dry cleaning business can be a great way to make a living. You don't have the hassle of worrying about significant inventory—but you do have other risks.
You handle large amounts of customers' laundry. Your business is also based on optimally functioning expensive equipment. Whether you have ten units or one hundred, their welfare should be a big consideration in your laundromat business insurance policy.
Details like whether or not your washers and dryers are coin-operated, or if you offer dry cleaning services or delivery matter, as well. What else can alter your laundromat insurance policy needs?
Hours of operation: Are you open 24 hours a day?
Services: Are you strictly a coin-operated facility? Do you offer wash and fold services? Dry cleaning? Delivery?
Additional amenities: Do you provide coffee for customers? Do you have vending machines?
As a laundromat owner, you want to make sure your laundromat is optimally protected. To do that you need to craft an insurance package unique to your business. So what type of insurance do you need?
Consider a Business Owners' Policy
As a small business owner, we understand that what you have to pay for coverage is a concern. But affordable options for laundromat insurance do exist. You can combine industry-specific coverages into a specialized package called a Business Owners' Policy (BOP). A business owners' policy is a type of business insurance that includes commercial property insurance, general liability insurance, and business interruption insurance. This is a policy that an insurance company will offer small and medium-sized businesses, often at a lower cost than purchasing each insurance coverage separately.
General Liability Insurance
General Liability Insurance is a foundational plan that protects you against claims of third-party bodily injury, third-party property damage, and accusations of libel, slander, copyright infringement, and other advertising injuries.
Example: One of your washing machines malfunctions and starts leaking. A customer walks in and slips on the wet floor and proceeds to fall and hit their head. General liability coverage will pay for their medical bills and cover the cost of a lawsuit if it becomes necessary.
Commercial Property Insurance
The building, your washers and dryers, and other expensive equipment need to be insured with commercial property insurance. If your business is damaged in a storm or leveled by a tornado, commercial property can help repair or replace the building and damaged items.
Business Interruption Insurance
If your property is damaged and is unusable, business interruption insurance can help cover lost profits, payroll, taxes, the cost of a temporary location, and other operating expenses until you're up and running again.
Other Insurance Policies to Consider
What other types of coverage should you consider?
Workers' Compensation Insurance: If you hire employees to help run your laundromat, you're required to obtain workers' compensation coverage in almost every state. This covers their medical bills and lost wages if they're injured on the job.
Commercial Auto Insurance: If you offer laundry delivery services and deliver personal items to client homes, you need to make sure your company vehicles are insured with commercial auto coverage.
Umbrella Insurance: Also referred to as Excess Liability, this policy covers claims that go above and beyond the policy limits of other policies you may pay for (such as general liability).
How Much Does Laundry Insurance Cost?
The bottom line is always an issue when it comes to running a business. But a good laundromat insurance policy isn't simply one more cost—it's a measure that could help keep your business running. The cost of laundry insurance varies depending on numerous factors, including:
The size and age of your property
The number of employees you hire
The cost to replace your washers and dryers
Annual profits/revenue of your laundromat
The insurance policies, deductibles, and limits you choose
We recommend speaking to a knowledgeable insurance agent to help determine the level of coverage you need for your small business.
Why Is Laundromat Insurance Essential?
In the fast-paced world of laundry businesses, we recognize the pivotal role of a comprehensive laundromat business insurance policy. It goes beyond merely protecting your assets — it's about fortifying your business operations and ensuring resilience.

Consider a situation where a customer suffers a bodily injury on the premises or significant property damage arises from unexpected events. Without insurance, these potential lawsuits could result in severe financial losses. That's when liability coverage becomes indispensable, serving as a financial safeguard against such incidents.

The risk of injuries is not exclusive to customers. Workplace injuries can also occur, highlighting the need for all-encompassing coverage.

And let's not forget about the replacement cost. If equipment is damaged, the replacement cost coverage included in the insurance policy lets a business bounce back without enduring a heavy financial load.
Get a FREE Quote For Your Laundry Insurance
Whether you're strictly a coin-laundry or a comprehensive laundry and dry cleaning facility, you need insurance coverage to protect your business. Call one of our specialists today at 877-907-5267 for a free quote, or complete the form at the top of the page to find the best solution for your laundromat insurance needs.
The representative was very efficient, and able to provide detail about the services that I was purchasing, as well as being very courteous so far a great buy.
We had a great experience. Michael, was super helpful, answered all our questions and did a great job finding us an insurance company. He also made an effort to get everything done as fast as possible. We are very thankful for the excellent service.
The informations was timely and exactly what I needed.