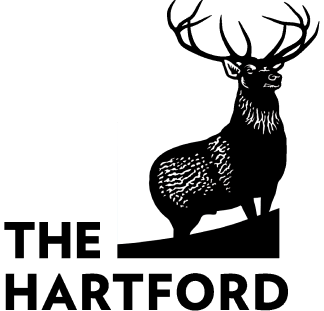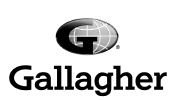 Whether you're a restaurant owner, caterer, or food manufacturer, understanding the ins and outs of food liability insurance is essential to protecting your business and reputation. Whether you're just starting out in the food industry or looking to update your current coverage, keep reading to learn everything you need to know about food liability insurance.
What Is Food Liability Insurance?
Food liability insurance is a type of insurance that provides coverage for food-related businesses in the event of a foodborne illness outbreak or other food-related incident that results in bodily injury, unplanned medical expenses, or other types of losses or damages. It can also help cover the costs of legal fees, settlements, and other expenses that may arise from such incidents. Food liability insurance is a necessity for any business in the food industry to protect their reputation, finances, and customers.
Why Do Food and Beverage Business Owners Need Insurance?
Food and beverage businesses owners need insurance for several reasons. Firstly, the food industry carries inherent risks, such as potential for foodborne illnesses, allergic reactions, and accidents. Insurance can help protect business owners from financial losses that can arise from such risks.
Secondly, the food industry is heavily regulated, and compliance with health and safety regulations is mandatory. Failure to comply with these regulations can result in fines, penalties, and even closure of the business. The benefits from food liability insurance include the coverage for these costs, as well as legal fees that may be incurred in the event of a lawsuit.
Thirdly, food and beverage business owners assume the responsibility and care of their customers. Insurance provides protection from potential liability claims that may arise from accidents or injuries that occur on their premises.
How Does Food Service Liability Insurance Protect Your Business?
Food service liability protects your business by providing coverage in the event of a food-related incident that results in bodily injury, business interruptions, or other types of losses. Food liability insurance can provide peace of mind and financial protection for food-related businesses in the event of a variety of risks and incidents. Here are some specific ways that food service liability coverage can protect your business:
Legal fees and settlements: If your business is sued due to a food-related incident, your insurance policy can cover the costs of legal fees and any settlements or judgements awarded against you.
Product recall: If your business is forced to recall a product due to contamination or other issues, your insurance policy can help cover the costs of the recall, including the cost of notifying customers, shipping and disposal of affected products, and any loss of income.
Business interruption: If a food-related incident causes your business to temporarily shut down, your insurance policy can help cover lost income and ongoing expenses, such as rent and utilities.
Medical expenses: If a customer becomes ill or injured due to consuming your food, your insurance policy can cover their medical expenses.
Reputation protection: Food service liability insurance can also provide coverage for expenses related to public relations and marketing to help protect your business's reputation.
While food liability insurance is essential for protecting businesses from the risk of legal claims arising from a food-related accident, some restaurant owners question whether they need insurance for delivery drivers or food delivery insurance. When it comes to deliveries made by restaurant employees using their personal vehicle, it's important to note that personal auto policies typically don't provide coverage for business use. On the other hand, commercial auto insurance is specifically designed to cover businesses that use vehicles for commercial purposes, including food delivery. Therefore restaurants should make sure their delivery drivers have proper commercial auto insurance coverage when making deliveries, especially if there were to ever be an emergency.
How Much Does Food Liability Insurance Typically Cost?
The cost of food liability insurance can vary widely depending on a variety of factors, including the size of the business, the type of food being served or manufactured, the location of the business, and the amount of coverage required.
As a general rule of thumb, smaller businesses with lower revenue and less complex operations may be able to obtain coverage for a few hundred dollars per year, while larger businesses with more complex operations and higher revenues may need to pay several thousand dollars or more for their coverage. Some other factors that will influence the cost of food liability insurance include:
Deductibles: The higher the deductible you pay for insurance, the lower your premium will be.
Employees: A large number of employees will cost you higher premiums.
Value of property: The cost of your policy will increase in relation to the number of physical assets your company has.
Claims history: Previous food insurance claims on your record can increase your current insurance policy costs as you may be viewed as a riskier policyholder, especially if food-related incidents appear to happen more frequently.
It's important to note that while food liability insurance may seem like an additional expense, the cost of not having it can be much higher in the event of a food-related incident. With the great number of options and programs available, it's always a good idea to work with an experienced insurance agent who can help you determine the coverage you need and provide you with a customized quote based on your business's specific needs, risks, and limits.
Let us help you protect your business with food liability insurance and keep your mind at ease. At Tivly, our goal is to help you find protection for your business as efficiently as possible by matching you with the right insurance provider. Simply give us a call at 877-907-5267 or complete the form above and one of our specialists will contact you right away.
Related Articles: Restaurant Insurance, Food Truck Insurance, Food Manufacturing Insurance
5 STAR. Matched our company with the perfect insurance company! Customer Service OUTSTANDING!

Affordable Towing
Great!
Amazing! Fast with awesome customer service! Thank you!