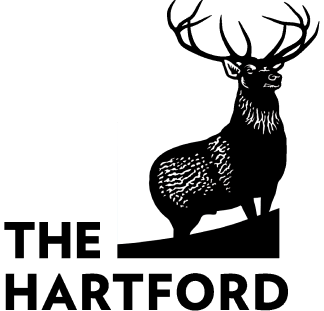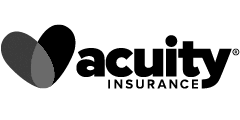 Do you own a food truck business? Food trucks are all the rage right now, from a business owner's perspective as well as a consumer's. Food trucks can be a great business with less overhead than a restaurant with the added benefit of being able to go where the customers are.
However, because of how unique your business is, you must make sure you hold the right insurance coverage to protect you, your food truck business, and the vehicle you operate out of. You may be questioning if you need insurance on a food truck—the short answer is yes. But what do you need? How much does it cost? Keep reading to learn more.
What Should Be Included in a Food Truck Insurance Policy?
Familiarizing yourself with some basic business insurance coverages can help you understand the process and help you make choices that can protect your business on wheels. What insurance should you get?
Additional Coverage to Consider
Food truck owners can also consider these other coverages:
Product Liability Insurance: Because you own a restaurant on wheels and you're serving food products to your customers you'll want to consider a more comprehensive product liability insurance than what's offered by general liability. You're responsible for everything you pass through your service window, right? While general liability insurance has some coverage for illness-related claims, consider product liability insurance if that coverage is not sufficient. For example, if you run a sushi truck, you may fall into a "high-risk" category and require more extensive coverage than general liability can offer. The last thing you want is a low-limit policy that won't completely cover a food-related claim.
Equipment Breakdown Insurance: If you own and use expensive equipment that would be costly to repair or replace if it breaks down, you'll want to consider equipment breakdown insurance. Some insurance carriers may include it with a general liability policy or inland marine insurance.
Commercial Umbrella Insurance: Expanding your business doesn't just mean offering new menu items or gaining access to a new venue—it can also mean that you should consider upping your food truck insurance coverage limits. Commercial umbrella insurance is designed to cover damages when they exceed the limits of your other policies.
What Types of Food Trucks are Covered?
Other than your stereotypical mobile food trucks, here are some other food trucks/food trailers that should get this coverage:
Ice cream trucks
Concession trucks
Catering trucks
Lunch trucks
Other food vendors or businesses may qualify for coverage, which is why we recommend speaking to an agent to determine the best route for your business.
If you own a food trailer, the tow vehicle must be covered under a commercial auto insurance policy. Because that coverage does not usually extend to trailers, you'll need to have a specific endorsement written into your policy to cover comprehensive and collision while the trailer is being towed.
How Much Does Food Truck Insurance Cost?
Putting together food truck insurance that covers the basics as well as your individual needs is paramount to future success. As a food truck owner, your budget, your goals, and your risks are all pertinent—so be prepared to answer questions about your annual income and other specifics when you discuss food truck insurance with insurance companies. What else might influence the cost of insurance for food trucks?
The food truck coverage and policy limit you choose per year
The type of food/products that you sell in your food truck
Whether or not you own multiple food trucks/businesses
Your annual gross sales
The value of equipment/business property that you need covered
How long you've been a food truck owner
The type of food trucks you own (i.e. truck or trailer)
The Food Liability Insurance Program (FLIP) offers general liability policies starting at $299 annually. Bu most food truck insurance policies insurance rates average between $300-$800 per year but it varies depending on the options chosen and factors above. Many businesses don't obtain the necessary coverage to protect their business properly. For more information, connect with an insurance agent to find out the proper coverages you should get.
Why Food Truck Insurance Is Essential
Operating a food truck can be an exciting and rewarding business opportunity, but it also comes with risks. To protect your investment and give you peace of mind, having comprehensive insurance coverage is crucial.

Food truck insurance is essential because it protects your business from financial loss in the case of unexpected events. A typical policy includes three types of insurance coverage.
Liability Protection
Accidents that involve your business operations could make you liable for financial damages. Liability coverage protects you against third-party injuries, property damage, or legal expenses resulting from lawsuits.
Property Coverage
Property coverage for food trucks safeguards your vehicle, equipment, and inventory against damage, theft, or vandalism. Food truck owners can potentially lose hundreds of thousands of dollars without coverage.
Business Interruption Coverage
If an unforeseen event forces you to temporarily suspend operations, food truck insurance can provide coverage for lost income during the downtime.
What's Not Covered by Food Truck Insurance
Food truck insurance has limitations and exclusions that are important to consider. Common exclusions may include employee injuries, intentional acts, product recall, and damage to a business' reputation. Additionally, general liability coverage may not extend to medical bills caused by your food products.
Get a Free Food Truck Insurance Quote
A food truck is a great opportunity and the correct insurance can help make it possible for your business to enjoy a long, healthy life. It's important to find an insurance agent who understands the particulars of food truck insurance, whether your operation is brand new, or just undergoing changes.
Call us today at 877-907-5267 to speak with one of our insurance specialists about your food truck business insurance needs. Or you can complete the form above to start the process of getting quick, free, competitive quotes for the best coverage.
Reviewed By: Sarah Reid, Licensed Agent
Related Articles: Catering Insurance, Commercial Van Insurance, Concession Stand Insurance, Food Liability Insurance
The representative was very efficient and able to provide details about the services that I was purchasing. The representative was very courteous. So far a great buy!
One call and I had a policy within hours! Very affordable and responsive A+!
The whole experience was awesome as well as the cost!!