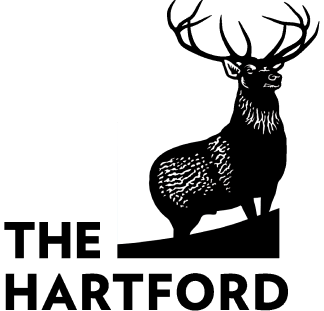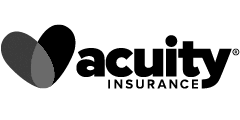 Events are fun on their own, but the presence of a concession stand always makes them better, right? A concessions business is a great idea for making the most of hungry and thirsty crowds—but your concession stand insurance needs to be secure before you start.
Most venues will require basic insurance and proof from you before you can set up shop. Even if they don't (and you should be curious if it's not a requirement), you need to protect yourself from liability and concessionaire insurance for your business is how you'll do it.
Providing food—whether it's at a farmers' market, festival, or game—is a great business opportunity. Whether you operate a concession stand or a food truck or trailer, don't cut corners on your insurance—or it could cost you a chance at a lucrative long-term business.
What Insurance Coverage Should a Concessionaire Get?
Concession stands and food vendors face risks just like any other business. But what should you consider for business insurance coverage?
Other Insurance Policies to Consider
What other insurance should concession stands consider to mitigate risk?
Liquor Liability Insurance: Do you sell liquor? You may need to get liquor liability insurance. You don't want to be held liable if a customer drives drunk and causes an accident or injures someone else. This insurance can protect your business in circumstances like these.
Product Liability Insurance: What happens if a customer claims your food gives them food poisoning? Product liability steps in to cover the cost of lawsuits, settlements, food recalls, medical expenses, and more.
Cyber Liability Insurance: If you store customer information for any reason, a data breach can compromise that. Protect your small business with cyber liability insurance.
The different insurance cover you need depends on the service you provide, the products you sell, the equipment you use, and much more.
How Much Does Insurance Cost for Concessionaires?
If you're already in the food vendor business, you may wonder if your current coverage is sufficient—or available somewhere else for a more reasonable cost. A reasonable, experienced insurance agent will be able—and willing—to explain the particulars of your rate (or quote), but here are some things to think about when evaluating your budget for concessionaire insurance:
What is the annual revenue of your business?
Is your business event-based?
Do you need a one-time event policy or continuous coverage?
How many employees run your stand/food truck?
Where is your business located?
Do you use a vehicle for business purposes?
What deductibles and premiums can you afford?
How much coverage do you need?
What food and beverage services do you offer?
A knowledgeable insurance agent can walk you through the different factors and risks to consider and get you more accurate quotes. Generally speaking, the average cost of general liability insurance for a concession stand is $39–$60 a month.
Get a Free Quote for Concessionaire Insurance
Our goal at Tivly is to make this process fast and easy. If you're in the market for business insurance for your concession stand—or curious about your current coverage—contact us at 877-907-5267 to speak with one of our specialists, or complete the online application form above to start the process of getting a free insurance quote today. We want to help you get the best coverage you need to protect your business. We'll gladly connect you with an agent that understands your business's unique needs.
Related Articles: Food Truck Insurance, Event Insurance, Catering Insurance, Vendor Insurance
Very efficient and courteous service.
This insurance purchase for my business was the most seamless phone encounter I have ever had in any phone purchase process bar none. Information was requested once and moved smoothly from one person to the next as we moved thru the purchase. Each person I dealt with was friendly, professional, and focused on determining my needs and the best way to match me up with the solution. Absolutely stellar!!!
I spoke with Megan, she was very professional and informative. When she couldn't reach me on the phone, she stayed with it never giving up.