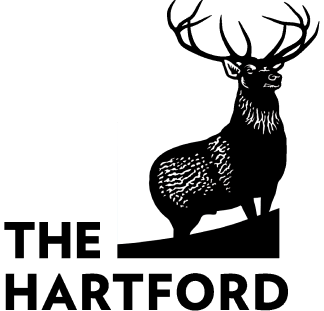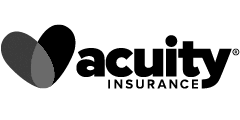 Why Do You Need Vendor Liability Insurance?
Even if you simply operate a booth or a concession stand at a market or in a stadium, you need insurance coverage to protect your business. A vendor insurance policy protects you from liability for customer injury or illness, property damage, and even advertising injury. But the whole process can be complicated. Let us help you simplify it.
Is Vendor Insurance Required?
Trade shows, craft fairs, conferences, festivals, sports venues, markets, and pop-ups are just a few of the places a vendor may operate—and most of them require you to provide proof of insurance for your business. It's usually outlined in whatever agreement you sign with the vendor to sell your goods on their property.
Some venues may even require you to add them as an additional insured on your policy. If they require you to purchase insurance, be careful to note the exact verbiage used in the paperwork (i.e. what type you need and how much coverage you need).
What Vendors Need Insurance?
This is just a short list of some of the vendors/exhibitors:
Farmers markets
Flea markets
Trade Shows
Food vendors (concession stands, food trucks, etc.)
Artists/crafters
Jewelry makers
Apparel + souvenir vendors
Candlemakers
Keep in mind that vendors or exhibitors who sell firearms, fireworks, alcoholic beverages, or are tattoo artists may be excluded from most vendor insurance policies. If you fall into one of those categories, be sure to speak to an agent to learn what your options are.
What Should Vendor Insurance Include?
When most insurance companies refer to "vendor insurance" they're referring to general liability insurance. But there are a few other policies to consider
General Liability Insurance
A general liability insurance policy (also known as "Slip & Fall" insurance) protects your business from liability claims:
Third-party bodily injury
Third-party property damage
Personal injury and advertising injury
This insurance usually includes completed operations coverage that might include coverage for after your product leaves your possession (i.e. a customer buys it and takes it home).
What does all of that mean? Claim scenario circumstances vary, but here's an example:
You're working at your vegetable stand at a local farmers' market. A customer walking through the market stumbles over part of your display. Unfortunately, they break a glass jar and end up with multiple cuts. They end up needing emergency medical care. A week later, their lawyer contacts you. The event-attendee claims you were negligent and they present you with the bill for their medical expenses. Luckily, your insurance will cover the medical expenses and legal costs associated with bodily injury.
You also want your liability insurance to provide coverage for damage to premises rented to you. You can check with your agent to see if that is included in the policy you're considering.
Commercial Property Insurance
Do you store your goods and products at home? Do you prepare food in a home or commercial kitchen? In either of these instances, you may want to consider commercial property insurance. It protects your building and business personal property if it's damaged by a fire, storm, vandalism, or theft. It's often excluded from a homeowners policy but check with your agent to see if that will provide you some coverage.
Business Owners' Policy
If you are purchasing general liability and commercial property coverage, you should consider getting a business owners' policy (BOP). An insurance company will often bundle these insurance coverages and offer them to small businesses at a more affordable price. Check with an agent to see if your small business qualifies for a BOP. It can be a great way to save money on vendor insurance.
Workers' Compensation Insurance
If you run a large concession stand and hire multiple employees to operate your business, you have to get workers' compensation insurance. Why? It provides coverage to your employees if they're injured at work or become ill due to a job-related exposure. It can pay for their medical expenses and lost wages until they return. It's also legally required in most states.
Product Liability Insurance
You want to make sure your vendors' insurance coverage includes Product Liability Insurance. If it's not included as part of your general liability policy, make sure you add it as an endorsement. Why? If you're a food vendor, a product liability policy ensures that you're protected if someone contracts foodborne illnesses and you're accused of food poisoning. It also comes in handy if you sell other goods or products that may be faulty and cause harm to someone.
Liquor Liability Insurance
If you sell alcohol of any kind—say at a hockey arena—you'll need liquor liability coverage. If a customer makes a purchase from you and commits a crime, you may be held liable for their actions (even if they're not intoxicated).
Commercial Auto Insurance
Commercial auto insurance covers any accidents that may occur if you're using a vehicle to deliver goods or are traveling for work. If you operate a food truck, you'll need comprehensive coverage.
Cyber Liability Insurance
If you sell any of your products online, offer a newsletter, or obtain and store customer information, you'll need cyber liability insurance. If you're the subject of a cyber attack or malware, this insurance policy can provide your customers with credit monitoring and cover legal fees.
Umbrella Insurance
Umbrella insurance will help cover claims that go above and beyond the limits of the underlying policy. The cost is usually less than upping the limits of your other policies. With the rising cost of lawsuits, it's wise to be sure you have adequate coverage in the event of a claim.
Optional: Professional Liability Coverage
With optional professional liability coverage, your business is protected from accusations of negligence or undelivered services (i.e. you make a scheduled delivery to a customer late). Professional liability insurance is recommended for anyone who sells a good or product that may potentially injure someone or lead to an illness.
How Much Does Insurance for Vendors Cost?
FLIP offers comprehensive annual general liability policies starting at $299. Act insurance allows you to purchase 90-day policies starting at $49. How do you know which insurance policy is right to protect your business?
Should You Get One Day Vendor Insurance or an Annual Policy?
There are a couple of insurance companies that offer one-day event insurance, short-term policies, and annual policies. To determine the coverage options that are right for your small business, consider these questions:
Do you run a booth or exhibit at multiple events or venues?
Do you go to more than 3 events per year?
Do you make the food or product that you're selling?
What are the insurance requirements of the venue?
Do you need to add additional insureds on the policy (such as a venue)?
Does the venue you're operating at require more than general liability coverage?
If you're an exhibitor at more than one show, go to more than three events a year, and need robust coverage, event insurance may not be right for you. Instead, your business could consider an annual vendor liability insurance policy to protect your business.
Get a Free Quote for Vendor Insurance
Whether you're selling t-shirts at a farmers' market or are operating a food truck at a fair, our goal at Tivly is to make this process fast and easy. If you would like more information about vendor insurance, feel free to contact us at 877-907-5267. If you prefer to get started online, complete the form at the top of the page. Someone will contact you to gather more information and get you a quote.
Please note that we cannot guarantee coverage for claims submitted. Carefully read through your policy documents to make sure you're covered in the event of a loss.
The service has been great, very efficient, easy to talk to, and they explained everything. I recommend them.
The entire process was very quick and professional.
Great experience! I got my 2 million-dollar liability insurance from them for my catering company!

Nicole's Buddy Club Catering Company