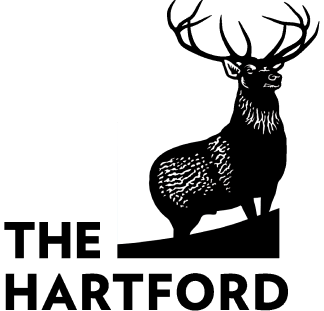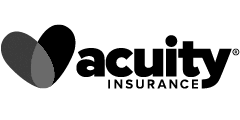 Uber, Lyft, and other rideshare companies—often referred to as Transportation Network Companies (TNC)—have made it easy for people to use their personal vehicles for business. Many takeaway food services also hire individuals to deliver food to customers. Other companies, including Amazon Flex, hire private drivers for deliveries, too. This type of business allows people to earn extra income using their own vehicles.
But what you may not know is a rideshare insurance policy is required for ALL owners and drivers of vehicles who work for a rideshare company. If you want to use your car for business purposes, your personal car insurance coverage may not be enough. Special hybrid policies are now available so you can use your vehicle for rideshares or deliveries. In this comprehensive guide, we cover what you NEED to know about what's covered—and what's not.
What's covered in this guide:
Why drivers need rideshare insurance
Who needs rideshare insurance
Lyft and Uber Insurance
Delivery Driver insurance
How to handle an accident/file a claim
The potential cost of rideshare insurance
Uber and Lyft Rideshare Insurance
Uber and Lyft are the most well-known rideshare companies. Both Uber or Lyft have a $1 million policy program to cover drivers if they have accidents:
Driving to pick up a passenger
When a passenger(s) is in the car
However, the companies expect drivers to have their own personal liability, collision, and comprehensive coverage.
These two major rideshare companies have smartphone apps that drivers turn on when they are available. This process is divided into three phases or periods:
Phase One: alert the company that you are available for service
Phase Two: accept an assignment and drive to the pickup location
Phase Three: pickup and deliver passengers to drop-off location
Phase One
Lyft and Uber will NOT cover you if you are in an accident while you are waiting for a pickup call. You could be in your vehicle after you drop off passengers and are driving to a more central location to wait for another pickup. If someone cuts in front of you and causes a fender-bender, you will not be covered by Uber or Lyft. Your personal auto insurance policy will cover damages if you are not on your way to a pickup.
Phase Two
If you cause a collision while you are headed to a pickup location, the rideshare company will cover damages to your vehicle. They may also cover any medical claims if you are responsible for the accident. But this could impact your personal auto policy record and it will potentially harm your position with the company.
If someone else hits your vehicle, that person's personal policy should pay any physical damage and medical costs. If the offending driver does not have sufficient insurance, Lyft or Uber should make up the difference with their insurance (ONLY if you also pay for uninsured/underinsured motorist coverage).
Phase Three
Passengers are covered by the two rideshare companies if there is an accident when they are in the vehicle. Who caused the accident and how it happened will also be important (and varies state by state). As with the second phase, another driver will be liable for damages if he or she caused the accident.
Uber & Lyft Insurance Coverage
This is the insurance coverage both Lyft and Uber provides for their drivers when you are "available" on the apps or waiting for a ride request (i.e. phase two):
$50,000 in bodily injury per person
$100,000 in bodily injury per accident
$25,000 in property damage per accident
In phase three (en route to get passengers and during the trip), Uber and Lyft vary slightly in their coverage. Uber coverage looks like:
$1,000,000 third-party liability
Uninsured/underinsured motorist bodily injury
Contingent comprehensive and collision ($1,000 deductible)
Lyft maintains coverage consisting of:
$1,000,000 for third-party liability
Uninsured/underinsured motorist bodily injury
Contingent comprehensive and collision ($2,500 deductible)
As long as you obtain collision and comprehensive coverage through your personal auto policy, Uber and Lyft will provide coverage up to the actual cash value of your car (the deductible applies).
Why Delivery Drivers NEED Rideshare Insurance
Rideshare insurance might be necessary for two reasons:
Uber and Lyft do not provide coverage when you are not "on the clock."
Your personal or commercial auto policy does not provide coverage beyond what Uber/Lyft does when a personal vehicle is being used for business. Your personal insurance will NOT cover the cost of an accident if you're using your personal vehicle for business purposes and haven't disclosed that to them.
Why does this matter? If you get in an accident, you may be stuck with out-of-pocket expenses you weren't anticipating—and it can be costly. So who needs rideshare insurance? If you work for any of the following companies, look into your options for additional coverage:
Uber
Lyft
Uber Eats
Amazon Flex
Grubhub
DoorDash
Instacart
Postmates
How to Buy Rideshare Insurance
Because Uber/Lyft don't cover personal liability, collision, and comprehensive coverage you NEED to make sure they're added to your personal auto insurance coverage. OR, you can obtain rideshare insurance. Rideshare insurance is typically offered in two forms:
As Gap Coverage or a Rideshare Endorsement
A standalone rideshare insurance policy
You can talk to your insurance company or agent to get quotes for both types of policies (if they offer both).
Gap Coverage/Rideshare Endorsement
Your insurance company might offer an endorsement to cover the gaps between your personal auto policy and the coverage offered by the rideshare service you work for. It's often referred to as additional protection, a personal insurance coverage extension, a ride-hailing insurance endorsement, or a hybrid insurance package. Your endorsement can cover the gap between Uber or Lyft's policy limits as well as differences in deductible. For example, Lyft charges a $2,500 deductible. If you obtain an endorsement through your personal auto insurance and the deductible is only $500, they may cover the $2,000 difference in deductible charges.
Standalone Rideshare Insurance Policy
A standalone policy is going to be a type of for-hire livery insurance with coverage similar to that of commercial auto insurance. If the cost to add an endorsement to your personal auto insurance coverage is expensive, obtaining a standalone policy may be a better option.
What Happens if You get in an Accident While Driving for Uber or Lyft?
You should immediately report an accident to the police. Secondly, the incident should also be reported immediately to the rideshare company AND the driver's private insurance company.
To report an accident if you work for Uber, you complete the forms on this page. If you are a Lyft driver, you can report an accident here.
If you were in phase one, the accident and claim will only be covered by your personal or commercial auto policy. In phases two and three, whatever is not covered by Uber/Lyft must then be submitted to your personal/commercial policy.
What does Rideshare Insurance Cost?
Rideshare insurance—when added as an endorsement to a personal auto policy—can be as low as an additional $10 a month OR up to double your costs. Many different factors are taken into consideration, so it's best to speak with an experienced insurance agent to determine the best course of action.
Get a Free Rideshare Insurance Quote
At Tivly we want to help you find the right insurance to cover your rideshare or delivery service. We will find policies tailored to your needs based on the type of services you offer. Your vehicle and its safety features are always taken into consideration along with your driving record. We will find you the best insurance company and insurance policy for your business. To get a free quote, give us a call at 1-877-907-5267 or complete the form at the top of the page.
Related Articles: Livery Insurance, Taxi Insurance, Limo Insurance, Commercial Auto Insurance
Jennifer was extremly helpful, and was able to answer my questions in a timely manner and moved at my pace, which was extremly helpful, as a first time buisness owner.
Perfect, Fast, and outstanding service!!!
The service has been great, very efficient, easy to talk to, and they explained everything. I recommend them.