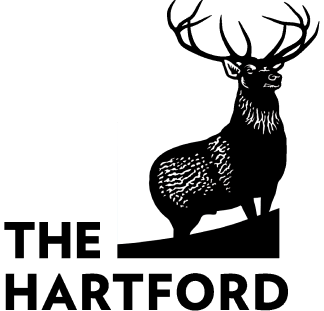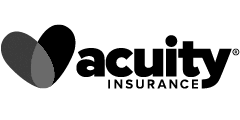 The transportation industry is booming in recent years. Rideshare services such as Uber and Lyft have increased in number. The popularity of party limos and buses that transport people are on the rise. If you operate one of these businesses, you need to make sure you've gotten the proper insurance coverage to protect your investment: livery insurance.
What is Livery Insurance?
Livery insurance—also referred to as for-hire livery insurance—is a type of commercial auto insurance for a business who make their income by transporting passengers from one location to another. But what IS a livery vehicle? A livery car can be a taxi, a limousine, a personal rideshare vehicle, or any vehicle used to transport people.
The Types of Livery Insurance
Taxi Insurance: If you operate a taxi service you need to obtain livery insurance to protect your passengers. This type of policy increases your liability limits to provide proper coverage for the level of risk.
Black Car/Limousine Insurance: Another transportation business that's become popular is the limousine industry. This type of business insurance coverage protects all of the people that may be in the back of the limo.
Non-emergency Medical Transportation (NEMT) Insurance: A NEMT business is typically hired to transport elderly or disabled patients to medical appointments or from hospital to hospital. Insurance companies require them to purchase livery coverage.
Rideshare Insurance: If you drive for Uber, Lyft, Turo, or Get Around you fall under the for-hire livery insurance category and need to obtain a specialized commercial auto insurance policy.
Most hotel or airport shuttle services don't need specialized for-hire livery coverage but must invest in a commercial auto policy. Other commercial insurance policies to consider alongside commercial vehicle insurance include general liability, workers' compensation, and business interruption coverage.
Do I NEED Livery Insurance?
In some cases, your personal auto insurance policy may cover the costs of an accident. However, if your personal auto insurance company finds that you've been operating your vehicle as a taxi or as a rideshare business they may consider it fraud. It is also excluded from most personal auto policies. They may deny coverage of medical expenses or damages if they find out you haven't obtained the correct commercial insurance policy.
How Much Does Livery Insurance Cost?
Livery insurance is often regulated at a municipality or city level so the cost and requirements for cover may vary significantly. The cost is similar to that of taxi insurance, falling anywhere between $5,000-$10,000 a year.
Why is it so expensive? Because for-hire drivers face significant risks. They are on the road far more than the typical driver, drive in more populated areas, and almost always have passengers in the care. Therefore, they are at higher risk of an accident.
Get a Free Livery Insurance Quote
If you drive a taxi, limousine, NEMT, or work for a rideshare service, you need to consider for-hire livery insurance. Complete the form above to have one of our agents reach out to you. Or, call 1-877-907-5267 to receive a livery insurance quote. We'd love to help you find an affordable insurance policy with the right insurance company for your small business needs.
Related Articles: Commercial Auto Insurance, Taxi Insurance, Tow Truck Insurance, Commercial Truck Insurance, General Liability Insurance, Workers' Compensation Insurance
Great company ... had a great experience with them.
The representative was very efficient, and able to provide detail about the services that I was purchasing, as well as being very courteous so far a great buy.
5 STAR. Matched our company with the perfect insurance company! Customer Service OUTSTANDING!

Affordable Towing