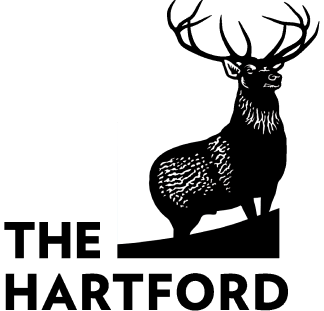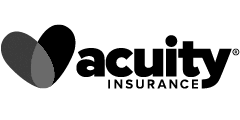 What is Commercial Taxi Insurance?
Taxi insurance is a type of business insurance that falls under for-hire livery insurance. It's also considered a specialized type of commercial auto insurance.
What Does Commercial Auto Insurance Cover?
You need to make sure the policy you choose covers all of the risks you face as a taxi driver. A taxi insurance policy should include comprehensive coverage for:
Auto Liability: This is the most common type of commercial auto insurance and is required for most taxi drivers. This can cover damage to or replacement of vehicles, third-party medical expenses, legal expenses if you're sued, potential loss of income of the injured party—and funeral expenses.
Comprehensive: This insurance coverage will cover the cost of repairs—or replacement—if your cab is damaged by weather, theft, or vandalism.
Collision: Collision will cover the damage that is done to the taxicab as long as the policyholder is at fault. If another party damages your cab, their liability is responsible for repairs.
Uninsured or Underinsured Motorist: This coverage is required by most states. It provides cover if the other party involved in an accident is liable and doesn't have insurance—or enough coverage to cover the cost of damages.
Personal Injury Protection (PIP): PIP will pay for medical expenses and lost wages for you and any passengers injured in an accident. PIP pays whether or not you are at fault.
You can also acquire optional 'accessories' coverage for things that aren't affixed to your business vehicle such as GPS, mileage meter, phones, etc.
The Two Types of Taxis
Where you fall under these categories of taxi services can impact the cost of your insurance and the requirements to receive the coverage. What are they?
Public-Hire: Public-hire taxis are those that can be hailed off the street and the ride doesn't have to be pre-booked.
Private Hire: A private-hire taxis must be booked in advance and do not advertise that they're a taxi.
Can You A Personal Vehicle as a Taxi?
Yes, you can locally register a personal vehicle as a taxi, depending on where you live and whether or not it's allowed. You can also apply to be a driver for a rideshare service, such as Uber or Lyft. If you choose to become a taxi driver using a personal auto, you'll still need to get taxi insurance. A personal car insurance policy won't cut it.
Why Taxi Drivers Need Insurance
Taxi businesses face a lot of risk in their day-to-day operations. Plus, to be a taxi driver in most states, you're required to obtain taxi insurance to protect yourself from liability if you cause property damage or bodily injury. We'll share some examples to illustrate our point:
Example #1: You have obtained the bare minimum taxicab insurance necessary. While driving a passenger to the airport, you are t-boned by a vehicle. You are fine, but your passenger is complaining of neck pain and they are brought by ambulance to the hospital. You find out after the fact that the other driver doesn't have insurance—but you don't have uninsured or underinsured motoristcoverage. Unfortunately, you get to foot the passenger's medical bills.
Example #2: Multiple vehicles are involved in a pileup on the freeway and you're one of the unlucky victims. Luckily, you don't have a passenger in the cab. However, the damage to your vehicle is significant and you don't have comprehensive collision under your liability insurance. Your insurance company will cover some of the cost of repair, but you'll have to foot the remainder of the bill.
In both scenarios, cutting taxi insurance costs cost you significantly more than you saved.
Requirements to Receive Taxi Cab Insurance
To receive insurance as a taxi driver, almost every taxi insurance company will require:
You have to be 25 or older. But some insurance companies will not insure you as a taxi driver if you're over 65.
Your taxi insurance covers a certain area. If you go outside of the designated area, you may not be covered.
The age of your vehicle is a factor. Some taxi insurance companies will not insure older cars.
You cannot have been convicted of possession of weapons/drugs, vehicular manslaughter, or have been arrested for driving under the influence.
Requirements will vary depending on each insurance company.
What Does Taxi Insurance Cost?
Insurance for taxi drivers costs anywhere between $5,000 to $10,000 annually. Why is taxi insurance so expensive compared to most commercial auto policies? There are a few reasons:
Taxi cabs spend more time on the road and are therefore at higher risk of an auto accident than other drivers.
Taxi companies don't get to choose where they drive. They may end up in more congested traffic during rush hour—also increasing the chance of an accident.
Consistently having passengers increases the risk of personal injury claims.
What else influences taxi insurance cost?
How many years you've been in business
What your claims history looks like
The coverage limits you choose for your policy
How old your vehicle or vehicles are
If you are a public hire or private hire taxi
Whether or not you choose a multi-driver policy
Your age and level of driving experience
The credit score of your business
An experienced insurance broker can help you find cheap taxi insurance that's the right coverage for your business.
How to Get Cheaper Taxi Insurance
There are a few strategies you can implement to get cheap taxi insurance coverage:
You may be offered available discounts by your insurance company if you can pay your annual taxi insurance premium in one lump sum at the beginning of the year.
If you have a driving history free of claims—or have avoided making unnecessary claims—it can save you money. Always be sure to drive carefully. You can also establish a safety program or procedure for you and your drivers to avoid and eliminate the risk of accidents.
Choosing a higher deductible (that you can still afford) can lower your premium.
Lastly, shop around for the right insurance company. A good agent should be able to help you find the most affordable policy that you qualify for.
Cheap taxi insurance shouldn't always be the goal. You want to make sure you're still getting comprehensive coverage.
Other Products Offered by Insurance Companies
There are a few other insurance solutions taxi services should consider for comprehensive coverage.
Employment Practices Liability Insurance
Employment Practices Liability Insurance protects you as the taxi service owner if you're accused of discrimination, sexual harassment, wrongful termination, etc. If you're sued by a current or former employee, this insurance policy will provide you with a lawyer and cover legal fees and settlement costs.
Business Interruption Insurance
If you get in an accident that impairs your ability to drive and complete your job requirements, business interruption insurance can help cover your lost wages until you're able to work again. The policy can provide the same coverage if your office or garage space is damaged.
Workers' Compensation Insurance
If you run a taxi company or hire other drivers, you're required to obtain workers' compensation insurance in most states. Workers' compensation helps cover medical payments and lost wages if an employee is injured or becomes ill on the job.
Commercial Property Insurance
Commercial property and casualty insurance can protect your office, garage, or other business location if it's damaged by a covered peril (fire, storms, theft, or vandalism). Property coverage is important to consider even if you simply park your cab at your home.
Get a Free Quote for Taxi Insurance
Our goal at Tivly is to help you get the right taxi insurance for your business. Complete the form at the top of the page and one of our agents will connect with you to help you get a free taxi insurance quote. Or, give us a call at 1-877-907-5267. Taxi business insurance doesn't have to be expensive—let us help you get the insurance you need at a price you can afford.
Related Articles: Livery Insurance, Commercial Auto Insurance, Tow Truck Insurance, Commercial Truck Insurance
One call and I had a policy within hours! Very affordable and responsive A+!
I spoke with Megan, she was very professional and informative. When she couldn't reach me on the phone, she stayed with it never giving up.
Great! Fast service at a great price. Needed a business insurance provider the same day for a company I work with. They had the quote to me within minutes and policy up and running shortly after. Would recommend highly!