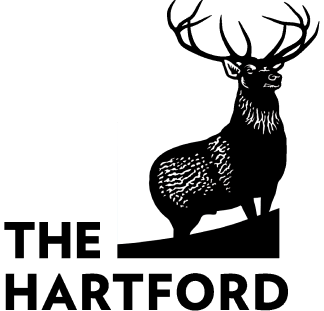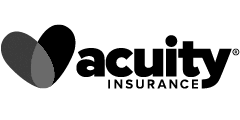 What is Limo Insurance?
Limo insurance is a type of Livery Insurance that protects limousines and other luxury vehicles typically hired to transport passengers. It can often be referred to as Black Car Insurance and of course Limousine Insurance. It's similar to taxi insurance, with the primary difference being that limousines are usually scheduled in advance. A limo (or luxury sedan or SUV) is hired for pre-arranged pick-up or drop-off times, often for special events. If you're a small business owner looking for affordable coverage options for your business—read this article for need-to-know information.
How Limo Insurance Protects Your Business
Limo insurance coverage is a type of specialized commercial auto insurance that typically has higher policy limits. Businesses that operate limos, taxis, or transport people from location to location are often at higher risk of an accident. They're on the road more frequently, are almost always transporting passengers, and operate in congested traffic areas.
Third-party bodily injury & property damage: If your black car gets into an accident, this part of the business insurance policy covers medical payments & expenses (bodily injury), loss of income, legal expenses, and funeral expenses (which hopefully will never be necessary). It also covers the replacement or repair of physical damage to their vehicle (property damage).
Personal Injury Protection: Personal Injury Protection (PIP) is coverage that will pay for medical expenses and lost wages for you (the insured) and your passengers injured in an accident. It may also pay for funeral expenses. PIP pays whether or not you are at fault.
Uninsured and underinsured motorist coverage: Uninsured and Underinsured coverage is required by most states and will cover you if the other party is liable and they do not have coverage. Why is it important? Recent statistics indicate that one in eight motorists does not have car insurance.
The Other Insurance Policies You Should Consider for Your Limousine Business
Employment Practices Liability Insurance: This insurance policy protects owners, managers, etc. from liability if accused—and found not legally guilty—of discrimination, sexual harassment, wrongful termination, etc. It can cover legal defense costs and settlements.
Workers' Compensation: If you hire drivers, you will be required—in almost all states—to obtain workers comp, to offer coverage to your drivers if they are injured or become ill on the job.
Business Interruption Insurance: If you are injured in a car accident and you cannot perform the duties of your job, this insurance can help cover lost wages and profit until you're able to get back behind the wheel.
Business Owners Policy: Consider bundling property insurance and general liability insurance into a BOP to lower your insurance costs.
How Much Does Limo Insurance Cost?
Insurance companies factor in different variables that impact the cost of limo insurance, including but not limited to:
The make and model of the limousine
The length of the black car/lim (they're often stretched)
The age of the black car or limousine
Minimum state coverage required
Where your business is located
Your accident and claims history
You and your drivers driving records
liability deductibles and limits chosen
Limo insurance will likely cost anywhere from $5,000–$10,000 a year, with some policies reaching up to $12,000. If you own a limousine company where you hire drivers, that will increase the limo insurance requirements your state requires you to obtain—which will likely increase the cost. Speak to an agent about your coverage options.
How To Save Money on Limousine Insurance
What are some ways you can lower the cost of your limousine insurance? Insurance companies can often give you discounts if you take advantage of some of these tips for your business:
Require your drivers to complete safe driving programs
Hire drivers that have clean driving records
Pay a higher deposit/pay the year upfront
Choose policies with higher deductibles
Bundle your coverage with the same insurance company
Make sure you establish routine maintenance on all limos
Get a FREE Limo Insurance Quote
To get a free business insurance quote for your limousine business, complete the form at the top of the page to request a quote. An agent will connect with you to speak about your options. Or, you can call us directly at 1-877-907-5267. We'll gladly help you obtain limousine insurance quotes to find you the most affordable rates for your commercial insurance.
Related Articles: Rideshare Insurance, Taxi Insurance, Livery Insurance, Commercial Auto Insurance, General Liability Insurance
The entire process was very easy....from initial quote to signing the policy. Their rates were very competitive. Thanks for protecting me and my business!
Great turn around time and the staff make every process very easy. User-friendly organization.
Very easy and straight to the point. I got my insurance in a quick and timely manner.