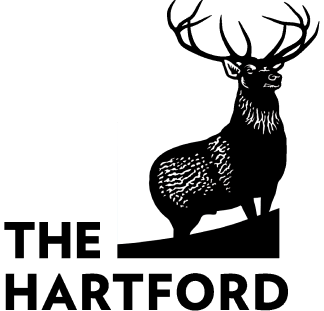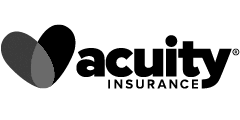 Millions of adults in the United States were forced to work from home due to the Coronavirus pandemic. So most people aren't strangers to the idea of working from home. In fact, many people don't want to return to working in an office. Because of this, many people have decided to run a home-based business. If you own and run your own small business out of your home, homeowners' insurance may not be enough to protect your livelihood.
Does Homeowners' Insurance Cover a Home-Based Business?
Homeowner's insurance policies are written to protect the personal and day-to-day use of your home. But many policies will specifically exclude home-based businesses and will only go so far in covering anything related to a home office.
Most homeowners' insurance policies will only cover damages up to $2,500 for a home-based business. Even worse, if you're working away from your home they'll only cover—on average—$250. Most homeowners' policies will NOT include coverage for liability claims stemming from something business-related. So what do you need to do?
Do I Need Home-Based Business Insurance?
There are a few questions to ask yourself to determine if you need more coverage than a homeowners' policy would cover:
Do you own business property that totals over $2,500 (or $250)?
Do you ever have clients come to your home office?
Do you store inventory in your home?
Would your company lose money if your home was damaged?
Does your homeowners' policy exclude business-related claims?
Are you a small business that can't afford large losses?
If the answer to any of these questions is "yes", you need to consider investing in home business insurance. You leave yourself open to significant monetary losses and legal issues if you don't address these concerns. So what are your options?
There are a few options to get the additional coverage you need to protect your business:
Get an endorsement on your homeowners policy
Consider an in-home business insurance policy
Purchase a Business Owners' Policy (BOP)
Insurance Options for Your Small Business
Let's dissect these liability coverage options a little further.
Endorsement to Your Homeowners' Policy
Some insurers will add an endorsement to your homeowners' policy to increase the coverage for in-home businesses. In some cases, you can double your coverage limits. You'll need to check with your existing insurance company to see what your options are. In most cases, you'll likely need to purchase a commercial insurance policy.
Business Insurance Policies to consider
What insurance policies should you consider as part of your insurance package? Here are our thoughts:
These are just a few of the coverages you might want to consider to insure your business.
Consider a Business Owners' Policy
If your homeowners insurance doesn't include coverage for business-related claims and you're considering business insurance, a business owners' policy for your home business can save you money. This type of policy usually combines common coverages at a more affordable price:
General liability coverage
Commercial property insurance
Business interruption coverage
Depending on the insurance company, you can add other endorsements that might be necessary for your particular home business. A business owners' policy can be a great way to get the coverage you night at a price that doesn't break the bank.
What Businesses May Need In-Home Business Insurance?
What are good examples of someone who may need business insurance?
Web Designer: A web designer or developer can easily work from home—but often pay for expensive equipment such as laptops, monitors, and design software. If your home was damaged in a flood or fire, would your homeowners insurance provide enough coverage?
Photographer: Photographers are business owners that spend thousands of dollars on their cameras, lenses, and other business equipment. They may also have an in-home studio. If a customer is injured on your property during a photoshoot, you and your business would be personally liable. But a BOP or general liability insurance policy would cover the claim.
Consultants: If you're a professional consultant, you're likely operating a home-based business, potentially seeing clients in your home, and may even store their personal data on a home computer. You open yourself up to financial liability if you don't have the proper insurance coverages in place.
Interior Designer: Interior designers may have an office or design studio in-home where they see clients. They may store expensive product samples and client information. A business owners' policy that includes general liability and property insurance would keep your home-based business safe.
Your homeowners coverage may offer limited—or worse yet—no coverage. Then, the injured party may go after your assets such as your home or business.
How Much Does Home-Based Business Insurance Cost?
Insurance for a home business can actually be affordable. Some home-based businesses pay as little as $25 a month or around $300 a year for a business owners' policy. As always, we recommend you speak with an agent as other factors will influence the cost, such as:
Whether or not you hire employees (and need workers' compensation)
Business assets or equipment stored in the home (dictates the need for property coverage)
If you offer professional advice (you'll need professional liability insurance)
The limits of your homeowners insurance policy (may dictate the need for
Whether or not you sell products/goods (i.e. you'll need product liability coverage)
Get a Free Home-Based Business Insurance Quote
Home-based businesses aren't exempt from issues that other businesses face. That's why it's important to protect your property and your livelihood with the right insurance. To get a free no-hassle home-based business insurance quote, complete the form at the top of the page. OR give us a call at 1-877-907-5267. One of our agents will gladly help you determine what coverage you need.
Related Articles: Workers Compensation Insurance, General Liability Insurance, Home Office Insurance, Commercial Property Insurance
Fast response, ideal solution. Everyone I dealt with was courteous and professional and more than qualified to help me find the right insurance coverage for my company. I would absolutely recommend them to anyone needing commercial insurance.

Aeos Solar, LLC
Great!
I spoke with Megan, she was very professional and informative. When she couldn't reach me on the phone, she stayed with it never giving up.