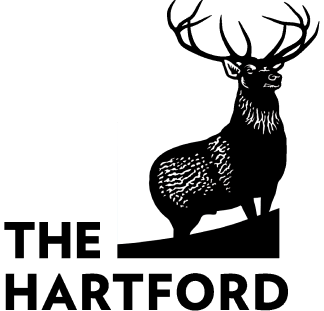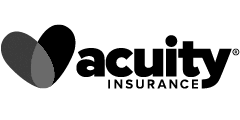 Are you a web designer? Do you dabble in web development, or is it your career? If you build websites for clients or simply update their existing website with the latest and greatest design, you can be liable if something goes awry.
If your client is unhappy with your work, you fail to deliver on time, or it doesn't function as they'd hoped, you're opening yourself up to lawsuits. If you're a professional web designer or web developer, purchasing business insurance is an important way to protect your business.
Unlike large corporations, small businesses face more risks. How? Just a couple of mistakes that lead to insurance claims can bankrupt your business.
What Web Designers Insurance Should Include
So what do you need to protect your business from costly lawsuits? We recommend a small business insurance package should start with professional liability, general liability, or a business owners policy.
Professional Liability Insurance
Professional liability insurance—often referred to as errors and omissions insurance (E&O Insurance)—provides coverage for your business if you're accused of:
Negligence
Missing functionality
Missed contracted deadlines/project delays
Breach of contract
Copyright infringement
Libel or slander
Here are some examples of why you might need professional liability coverage:
Example #1: You've agreed on a contract with a web design client to completely build and launch their website by a set date. Unfortunately, you're constantly hitting setbacks: you've lost a few employees and one of them didn't deliver their portion of the work. You can either deliver the website on time—but unfinished—or you'll have to push the launch date. The customer is upset that you're delivering the website unfinished and asks for a refund for the incomplete content. Your professional liability insurance can help with the costs of refunding the client their money.
Example #2: Another client claims that the product you delivered is not what they agreed to and doesn't function as they intended. They claim you committed errors in the process and they sue your business for negligence. Professional liability insurance can step in and provide you a legal defense, cover legal fees, and pay the settlement amount.
Professional liability insurance protects web designers and web developers and should be considered an important part of any small business owners' insurance package.
General Liability Insurance for Web Designers
A general liability insurance policy protects your business from claims of third-party bodily injury or property damage (as well as personal/advertising injury). You may not think the coverage is necessary because your business is largely remote and you may have little face-to-face interaction with clients. However, if you conduct any of your business outside the home, you put yourself at risk.
Example #1: You speak at a web design conference and have a rental booth set up to talk with attendees after your workshop. Unfortunately, someone trips over materials that you left on the ground and they hit their head on your table. Because the venue wasn't responsible for your items, so without general liability, you'd be held liable for that person's medical expenses, any damages to their personal assets, and the legal fees and costs associated with settling a lawsuit.
Or perhaps you meet a potential client for coffee and clumsily bump into the table, knocking both of your computers to the floor. General liability insurance can pay to repair the property damage so you don't lose money.
Business Owner's Policy
Traditional business owner's policies (BOP) are a bundle of general liability insurance, business property insurance, and business interruption insurance. Let's say you decide to leave your home office and spend the day working in a coffee shop. Unfortunately, another customer trips over a rug and their coffee goes flying—all over your laptop. It's completely destroyed. Your BOP can help cover the cost of replacing your fried computer.
Other Insurance Policies Web Designers Should Consider
We recommend a few other types of insurance policies as part of a business insurance package.
Cyber Liability Insurance
If you are the target of a cyber-attack or data breach, cyber liability insurance steps in to help notify clients, put fraud detection services in place, and handle any lawsuits that arise. Because your industry relies on the internet, this puts your business at significant risk of a cyber attack.
Surety Bonds/Fidelity Bonds
A customer may require you to purchase a fidelity bond to back the work that you're doing. If you fail to complete a project or they have to hire someone else to fix mistakes, the surety company will reimburse them—and you're responsible to pay the surety back. If a potential client knows you have this protection in place, it can help you win business.
Workers' Compensation Insurance
If you hire employees, most states require you to get workers' compensation insurance to protect your employees. If they get injured or become ill on the job, workers' comp can cover their medical expenses and lost wages. This is commonly included in an employee's benefits package.
Commercial Auto Insurance
If you use a personal vehicle for any business-related purposes—even if driving to meet a client—your personal auto policy may not cover the cost if you're in an accident. That's where commercial auto insurance steps in.
Commercial Property Insurance
Some insurance companies offer business property insurance as part of a Business Owners Policy. This insurance policy can cover your expensive equipment (laptops, external hard drives, digital media files, etc) that might not be fully covered in a homeowners' insurance policy.
Let's say your home office was struck by lightning. Luckily, the property is fine—but your electrical is fried. Because your laptop was plugged in and charging, it appears to have been damaged as well. You've lost all of the data stored on your computer. However, your BOP may cover the cost to restore or replace that lost data.
How Much Does Web Designer Insurance Cost?
Insurance for web developers and designers can vary depending on numerous factors:
The type of policies you choose
The services that you provide your customers
Coverage limits and deductibles
The insurance company you choose
Whether or not you have a home office or leased space
Whether or not you want to insure your property
The average cost of general liability can start in the low $20s for monthly coverage. The best way to get an accurate quote on coverage is to speak to an experienced broker in your industry.
Get a Free Web Design Business Insurance Quote
Throughout this article—for informational purposes—we've demonstrated the necessity of insurance for web designers. If you're in the world of web design, it's safe to say you do see some risk with your line of work. To properly protect your business, you need to get the right insurance coverage. You can give us a call at 1-877-907-5267 or complete the form at the top of the page to receive a free quote.
Related Articles: Errors and Omissions Insurance, Cyber Liability Insurance
Perfect, Fast, and outstanding service!!!
Fast response, ideal solution. Everyone I dealt with was courteous and professional and more than qualified to help me find the right insurance coverage for my company. I would absolutely recommend them to anyone needing commercial insurance.

Aeos Solar, LLC
The entire process was very easy....from initial quote to signing the policy. Their rates were very competitive. Thanks for protecting me and my business!