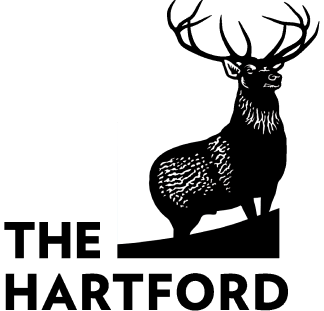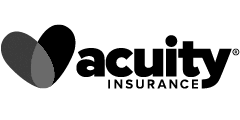 What is Medical Malpractice Insurance?
Medical malpractice insurance is a type of professional liability insurance (or errors and omissions insurance) for those in a medical or healthcare profession. This insurance coverage protects medical professionals if claims of negligence or bodily harm are brought forward. While your policy is in effect, medical malpractice insurance covers:
Defense costs: Hiring a lawyer, expert witness costs, and court fees.
Legal settlements: Malpractice Insurance covers any legal settlements due to the injured third party.
Worldwide coverage: Covers you if a claim is brought against you in any US state.
Good Samaritan Coverage: This applies if you help someone outside of your primary work setting.
Sexual Misconduct: A malpractice policy will cover defense costs up until you are proven guilty of accused misconduct.
Who Needs Medical Malpractice Insurance?
Anyone in a medical profession should obtain medical malpractice insurance and in most states—they're required to. Here are some examples:
Doctors/Physicians
Surgeons
Dentists
Orthodontists
Chiropractors
Plastic Surgery Centers
Nurses/Nurse Practitioners
Physical Therapists
Occupational Therapists
Optometrist
While not an exhaustive list, if you are in a medical profession be sure to check with your state licensing board to find out if you're required to obtain medical liability insurance.
What is Excluded from These Policies?
While medical malpractice does cover professional negligence, there are a few instances where you would NOT be covered:
Instances of sexual misconduct
Negligence while under the influence of alcohol or illicit substances
Fraudulent or criminal activities
Claims not associated with the business practice on your policy
Claims that you knowingly distributed protected health information
Why Professional Liability Insurance is Necessary
Professional liability insurance is necessary to protect you, your business, and personal assets if your practice is sued. Here are some examples:
Example #1: You're an ER Doctor and someone is rushed in that needs immediate medical care. You provide the best care possible for their injury, but the patient dies. Later, it is found out that they were administered a drug that they were allergic to and it may have contributed to their death. The family brings a lawsuit against you claiming negligence. Your medical malpractice coverage steps in to cover your legal expenses and potential settlement.
Example #2: An off-duty nurse happens upon a car accident and is the first medical professional on the scene. While not obligated to act, the nurse rushes to the aid of the people in the accident. One of the injured parties is bleeding profusely from their arm. The nurse applies a tourniquet to stop the blood flow, likely saving their life. However, the injured person ends up losing their arm and blames the off-duty nurse. The Good Samaritan part of the professional liability insurance steps in to cover legal costs for the nurse.
Example #3: A chiropractor sees a patient who has been dealing with chronic neck pain. In an attempt to provide some relief, the chiropractor gives the individual an adjustment. However, the individual withheld information from the chiropractor and didn't provide all of the necessary medical history. They ended up in the hospital and required immediate surgery. They decide to sue the chiropractor for negligence and causing physical harm. While medical liability is still up on the air, the chiropractors malpractice policy steps in to cover defense costs and the possible monetary settlement.
Claims-Made Vs Occurrence Based Medical Malpractice Policies
Medical malpractice insurers typically provide professionals the option of two different types of policies:
Occurrence Policies
The first type of malpractice insurance policy is called occurrence insurance. These insurance policies protect medical professionals when insurance claims are filed years after the incident occurred—as long as the policy was in effect on the day that the incident actually occurred. If a malpractice claim is filed against you after you retire or after you allow the policy to expire, you are still covered for the incident.
Claims Made Policies
A claims-made liability policy is less expensive—but also less comprehensive. This kind of policy offers coverage for a specific length of time. If you have a three-year claims-made malpractice policy, you are covered for any lawsuit or claim up to three years. If a lawsuit gets filed for something that the plaintiff claims you did wrong today and it is not within the policy period, you will not be covered. When you retire or leave the medical profession, you will want to get a type of malpractice insurance called tail coverage.
So What is Tail Coverage?
Also referred to as an Extended Reporting Period Policy, tail coverage allows healthcare professionals to extend claims-made coverage for a certain length of time. Those extensions are typically between 1–5 years, though some insurance companies in the industry do offer unlimited tail coverage.
If you're switching from one insurance company to another and haven't opted for an extended reporting period, some insurance companies offer "nose" coverage. It's basically a policy extension that covers you from the time your last policy ended to the time the new one begins.
Other Policies to Consider for Your Medical Practice
What other policy should you consider to protect you and your business from liability? Here are a few other policies medical professionals should consider:
Employment Practices Liability Insurance
Employment practices liability (EPL) coverage is a must-have insurance endorsement coverage if you have employees. Employment practices liability endorsements cover defense and legal costs of the physician or his human resources person, if an employee or former employee files an employment-related claim.
Employment-related claims include such things as wrongful termination, discrimination, sexual harassment, breach of an employee's civil rights, the disclosure of confidential employee information which facilitates identity theft. Additionally, it covers whistleblower and retaliation claims.
Workers' Compensation Insurance
If you operate a medical practice and have doctors, nurses, and administrative staff under your employ, you want to invest in Workers' Compensation. Most states require it. Workers' compensation insurance applies to employees who have been injured on the job. This type of policy pays for lost wages, medical, and legal costs.
How Much Does Medical Malpractice Insurance Cost?
Malpractice insurance is usually available through traditional insurers and something called a medical risk retention group (RRG). Many insurance companies offer policy limits between $100,000/$300,000 all the way to $1 million/$3 million. The first number refers to the limit per occurrence while the second is the maximum allowed per lifetime of the policy. The coverage limits you choose make a large impact on the cost of your policy. What else impacts the cost of malpractice insurance?
The specialty of the physicians
The services you provide
How large the practice is
The geographic location of the practice
The claims history of the doctors
Because the risk of each type of provider is vastly different, an average cost is not possible. For more information on what you might pay, talk to a licensed insurance agent. They can help you estimate what you might pay for your premium.
Get a Medical Malpractice Insurance Quote
Let us help you find the right insurance company for your medical malpractice coverage. Our goal at Tivly is to get you an affordable free commercial insurance quote. Enter your zip code and complete the form above and one of our agents will connect with you shortly! Or you can call us at 877-907-5267.
We had a great experience. Michael, was super helpful, answered all our questions and did a great job finding us an insurance company. He also made an effort to get everything done as fast as possible. We are very thankful for the excellent service.
The representative was very efficient and able to provide details about the services that I was purchasing. The representative was very courteous. So far a great buy!
Very easy and straight to the point. I got my insurance in a quick and timely manner.