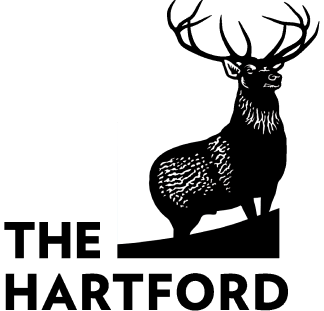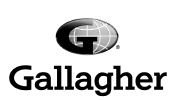 Chiropractors—like any other medical practitioners—need to have the proper business insurance in place to protect yourself, your employees, and the assets of your business. But what does that look like? Why do you need malpractice insurance?
Why Do Chiropractors Need Malpractice Insurance?
Chiropractors work on someone's bones to help keep them in alignment, often reducing significant pain that their patients may face. Working with a chiropractor can help with back pain, reduce the number of migraines someone suffers with, and help you deal with chronic pain.
But because you deal with a patient's spine and bones, it leaves you open to significant risk if something goes wrong. What might happen?
You might make a mistake that could damage or break a patient's bone.
A patient may accuse you of negligence if an adjustment goes awry.
A chiropractic student under your care may make a mistake, and you're named in the lawsuit.
These are just the risks you face running your practice every single day. It's also why you need medical malpractice insurance.
What is Chiropractic Malpractice Insurance?
Chiropractic malpractice insurance is designed specifically with the chiropractic field in mind. If you're accused of negligence or making a mistake, it can cost your practices thousands of dollars—and even cost you your license. It can also completely harm your reputation in the chiropractic industry. So what can malpractice insurance cover?
Lawyer's fees
Settlement costs
Arbitration
Punitive damages
It must be noted that malpractice insurance doesn't cover everything. If you tamper with medical records, try and defraud Medicare, engage in sexual misconduct, or deliberately engage in a criminal act, it won't be covered by this policy.
The Different Types of Malpractice Insurance
Now that we've established that you need malpractice insurance and have laid out the basics of what is covered, here are the types of policy options that you can choose:
Claims-Made
A claims-made policy starts as an inexpensive option (and the price increases over time). It protects you and your practice if a patient files a claim while the policy is active for an incident that occurred while the policy was active.
Occurrence-Based
An occurrence-based malpractice policy is more expensive but offers you coverage no matter when the claim is filed. If you recently retired and are no longer practicing and have therefore dropped your malpractice insurance, you'll still be covered for a claim that happened while you were practicing.
Tail Coverage
If you had a claims-made policy your entire career and are slapped with a lawsuit weeks after you retire, you'd normally be in trouble—unless you have tail coverage. This policy will extend your claims-made policy for a number of years after it's canceled or you're no longer a practicing chiropractor.
How Much Does Medical Malpractice Insurance Cost?
The cost of chiropractic malpractice insurance varies depending on numerous factors:
Where you live and the average number of claims that are filed in your area.
How long have you been practicing? Premiums increase the longer you're in business.
What hours do you run your practice? What chiropractic services do you offer?
How many patients do you see?
Have you had any previous claims filed against you?
Chiropractic liability insurance costs are also impacted by the type of policy you choose, the policy deductibles and limits, and even the insurance company you go with. Some companies, such as CoverWallet, offer general liability and medical malpractice starting at $139 a month. ChiroSecure offers policies for experienced chiropractors for around $700 a year. We recommend speaking with an insurance agent to determine the coverage you need and who the best provider would be.
Other Insurance Chiropractors Should Consider
Protecting your practice doesn't just mean purchasing liability insurance. You also need to protect your office, your employees, and your customers. To do that, you should consider a few other insurance policies:
This isn't an exhaustive list of the coverage you might need to protect your practice. An experienced agent can help you decide what you need.
Get a Free Quote for Chiropractic Liability Insurance Coverage
Are you ready to get the ball rolling on your chiropractic insurance? We'd love to help! Complete the form at the top of the page to start the process of getting free quotes. Or, you can call us at 877-907-5267 to get a quote for coverage.
Fast response, ideal solution. Everyone I dealt with was courteous and professional and more than qualified to help me find the right insurance coverage for my company. I would absolutely recommend them to anyone needing commercial insurance.

Aeos Solar, LLC
Great company ... had a great experience with them.
The representative was very efficient and able to provide details about the services that I was purchasing. The representative was very courteous. So far a great buy!