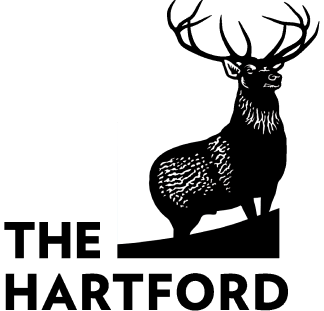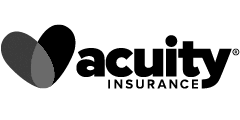 Funeral homes are unique businesses that people turn to in times of deep grief. A funeral home may sell caskets, offer embalming services, and even hold funerals. Because of this, funeral home directors face unique challenges. They must protect their customers, their property, and their staff. That can be done with the proper funeral home insurance package.
Where to Start with Funeral Home Insurance Coverage
A funeral home insurance program should include some—if not all—of these business insurance policies.
General Liability Insurance
Like any business, some basics need to be in place. The first is general liability insurance. General liability insurance coverage protects your business from financial harm if you are sued for claims of third-party bodily injury, personal and advertising injury, or third-party property damage. This liability policy will cover court costs, lawyer fees, and even settlement costs for liability claims. With the number of frivolous lawsuits on the rise, it is an important insurance to have in place.
Professional Liability Insurance
Another important business insurance is professional liability insurance. It is also called Errors and Omissions insurance or morticians' professional liability insurance. Professional liability coverage protects your business if claims of professional negligence, undelivered services, or giving incorrect advice arise. If a family claims a funeral was botched and sues you, E&O insurance can help protect your business.
Commercial Auto Insurance
Commercial auto insurance (or business auto insurance) is written to cover commercial vehicles such as limos, hearses, and other vehicles used in the business—including personal vehicles. Commercial auto policies typically include any non-owned or hired vehicles you or your employees may use in the operation of the business.
Commercial Property Insurance
Most funeral homes need to have a good property insurance policy in place. Commercial property insurance—also referred to as business property coverage—protects the physical assets of your funeral home. This includes coverage for property damage to the funeral home building, furniture, caskets, equipment, and other important items specified in your policy. Make sure to factor in office equipment, artwork, and antiques if needed.
Workers' Compensation Insurance
Workers' compensation insurance is needed to protect your employees. If an employee is hurt on the job, workers' compensation can cover some of their lost income and medical expenses. Back injury is a common injury for funeral home employees, which generally comes from lifting caskets. In the unforeseen circumstance of an employee's death, workers' comp can also help cover funeral expenses. It also protects the funeral home business from being sued by an injured employee.
Business Owners' Policy
A business owners' policy (BOP) can be an affordable way for your small business to get the coverage you need. A business owners' policy includes general liability insurance, property insurance, and business interruption insurance. Many insurance companies offer small businesses a BOP—let us help you see if you qualify.
Other Business Insurance Options Funeral Homes Should Consider
Some other types of insurance coverage you may need for supplemental liability protection include:
We recommend that you speak with an experienced insurance agent to help you determine if you need this additional liability protection.
How Much Does Funeral Home Insurance Coverage Cost?
The price of a funeral home insurance policy varies significantly depending on numerous factors, including the size of your property, the insurance policies and limits you choose, the services you offer, and more. Funeral home directors need to work with licensed insurance agents to design the right funeral home insurance for their unique business needs.
Get a Free Funeral Home Insurance Quote
Let us help you find insurance protection for your business and keep your mind at ease. Our goal at Tivly is to get you an affordable and competitive commercial insurance quote for coverage. Complete the form at the top of the page or call us at 877-907-5267! We will connect you with an insurance agent who can walk you through the process and get you a free quote.
The representative was very efficient and able to provide details about the services that I was purchasing. The representative was very courteous. So far a great buy!
We had a great experience. Michael, was super helpful, answered all our questions and did a great job finding us an insurance company. He also made an effort to get everything done as fast as possible. We are very thankful for the excellent service.
The whole experience was awesome as well as the cost!!