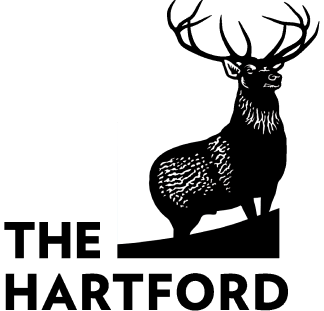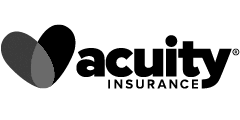 Alabama is home to Rocket City U.S.A, the University of Alabama and the Crimson Tide, the Civil Rights Museum, many beautiful beaches, and over 323,000 small businesses. If you're just getting started with your business—or you've been in business for years—do you know what insurance you need?
In this article, we talk about the insurance that the state of Alabama requires businesses to get. We also cover business insurance policies you should consider, though they aren't necessarily required (i.e. an Alabama general liability insurance policy).
What Business Insurance is Required in Alabama?
Alabama business insurance requirements include mandating workers' compensation insurance. This is the only insurance coverage that is legally required in Alabama.
Workers' Compensation Insurance
The Alabama Department of Insurance requires that all businesses in Alabama carry workers' compensation insurance. Worker's compensation insurance covers full-time and part-time employees if they are injured while on the job by covering their medical expenses, lost wages, and even funeral costs.
Workers' compensation is required for any Alabama business that has five or more employees. Any business that employs domestic employees, farm laborers, or casual employees is exempt from the requirement.
Types of Alabama Business Insurance Offered
What other types of small business insurance do we recommend that Alabama small business owners get?
Alabama General Liability Insurance Coverage
We recommend commercial general liability insurance for all small businesses because the coverage it provides in comparison to its low cost is extensive. Commercial general liability insurance usually includes coverage for incidents that happen during business operations:
Third-party bodily injury: This portion of your policy will cover medical costs for injuries from an accident or other event that occurred on your property.
Third-party property damage: If someone's property is damaged while on your premises, this portion of the policy will pay to repair the damage or replace the item.
Personal and advertising injury: This will protect you from financial liability for legal claims of libel, slander, copyright infringement, invasion of property or privacy, and false arrest.
Commercial general liability insurance will pay for lawyers if someone sues the business because they were injured, their property was damaged, or they feel their business's reputation and finances have been harmed somehow as a result of advertising.
Your insurance company will provide you with a legal defense and cover your legal costs and settlements if and when necessary.
Business Property Insurance
Commercial property insurance is recommended for any Alabama small business that owns, rents, or leases a physical location. Commercial property insurance covers warehouses, restaurants, offices, retail stores, and others from:
Physical damage to your building is caused by vandalism, theft, fire, windstorm, or other forces of nature (e.g. a tornado).
It covers the contents of your building including furniture, inventory, and equipment—like your store's computers.
Insurance carriers commonly exclude damage from acts of war, nuclear hazard risks (e.g. radiation), and flooding. If you're based in a flood zone, it's best to purchase a flood insurance policy.
Business Owners' Policy
Another commercial insurance policy that we recommend is a business owners' policy (BOP). A BOP is usually offered to small business owners. A business owner's policy is a great way to bundle the insurance you need while getting a discount on insurance costs. A BOP usually includes general liability insurance, business property insurance, and business interruption insurance.
Business interruption insurance helps protect you from financial loss. The policy pays for your lost business income when a covered event interrupts your business. It may also cover operational expenses that include the costs of maintenance for your building, paying salaries of temporarily laid-off employees, and any other incidental expenses incurred because you are unable to operate your business. Insurance companies may also include insurance options that cover specific risks that are unique to your industry.
Commercial Auto Insurance
Commercial Auto Insurance is required if you use your personal or business vehicles to deliver goods or services. Typically, commercial auto insurance includes the following coverage:
Bodily injury liability: This coverage will protect your business from a lawsuit if an employee or customer is injured in an accident.
Property damage liability coverage: This protects your vehicle and other property in case of an accident with another person's car or business.
General damages for expenses incurred during accidents
You should consider at least $25,000 bodily injury claims coverage per person, $25,000 property damage liability per accident, and $50,000 bodily injury liability per accident.
Cyber Liability Insurance
If you store customer data such as their name, address, and credit card information, cyber liability insurance is a commercial insurance every small business owner needs. Cyber liability insurance, also known as data breach insurance, covers financial losses from cyberattacks or data breaches.
Cyberattack insurance covers costs related to data protection and restoration, administrative expenses of responding to a cyberattack, and associated legal fees incurred from lawsuits or government investigations stemming from the event.
Professional Liability Insurance
Professional liability insurance—also referred to as errors and omissions insurance—is insurance designed to protect you in the professional services that you offer. It applies if you're accused of professional negligence, undelivered services, or giving inaccurate professional advice.
Coverage can include things like legal expenses and defense costs for lawsuits brought by third parties related to their work with your company. We recommend professional liability for businesses that provide a professional service, such as doctors, lawyers, or architects.
Employment Practices Liability Insurance
Employment practices liability insurance (EPLI) is designed to cover employers for losses resulting from employment-related practices. It protects the employer against claims of discrimination, wrongful termination, and sexual harassment among others. This policy will provide a legal defense and cover court costs and settlements
There are numerous business insurance products available for every AL business. We recommend speaking with a licensed insurance agency to determine your commercial insurance needs.
Additional Insurance in Alabama
A small business in Alabama might also want to consider these additional coverage options.
Every insurance company offers different options for coverage. Be sure to shop around—or let us help you!
Professions Commonly Insured
Some professions that are commonly insured in Alabama include:
How Much Does General Liability Insurance Cost?
Small business insurance doesn't have to break the bank. The average cost of general liability insurance in Alabama is around $1,300 a year. Some factors that impact premium costs include:
The industry/sector your business is in
Where your business is located
How long your business has been open
The number of previous claims you've submitted
The insurance company that you chose
The insurance products that you choose
Deductibles and policy limits chosen
The gross sales and annual revenue of your business
The number of employees you have
These are some of the factors an insurance agent may look into when assessing your business insurance needs. We usually recommend obtaining general liability coverage between $500,000 and $1 million.
Get a Free Quote for Alabama Small Business Insurance
We understand how difficult it can be to find the best business liability insurance for your Alabama-based business. Whether you own a retail business in Birmingham, plumbing in Montgomery, roofing in Huntsville, or are a veterinarian in Tuscaloosa, we can find the best coverage for your specific needs.
Our goal at Tivly is to help you get instant coverage for your business. We start by helping you get several business insurance quotes and comparing coverage. We make the entire process is fast and easy! Complete the form at the top of the page and someone will reach out to you. Or, give us a call at 877-907-5267.
The representative was very efficient, and able to provide detail about the services that I was purchasing, as well as being very courteous so far a great buy.
The whole experience was awesome as well as the cost!!
5 STAR. Matched our company with the perfect insurance company! Customer Service OUTSTANDING!

Affordable Towing