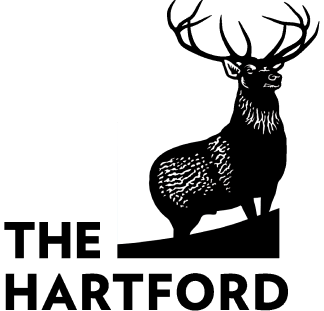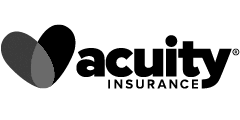 Why do CPAs need Professional Liability Insurance?
Professional liability insurance—also known as errors and omissions insurance (E&O) and accountant indemnity insurance—is a necessity for a CPA (certified public accountant). Accountants have to stay on top of constantly changing laws and regulations to best serve their clients. No matter how meticulous you are in your job, you're only human—and prone to making mistakes. But as a CPA or other financial professional, those mistakes can be costly. You have to protect yourself from risk. That's where accountant insurance comes into play.
Who Needs Professional Liability Insurance?
What businesses should consider accountant liability insurance? We recommend it for these professions:
Accountants
Auditors
Bookkeepers
Billing services
Consulting services
CPA firm
Tax preparers
Financial advisors
Payroll companies
Small and mid-sized accounting firms
Anyone who works in the financial services industry may want to consider accountants' professional liability coverage.
What does Professional Liability Insurance Cover?
Professional liability coverage protects accountants if they make errors or mistakes in their professional services. This insurance also protects you if no mistake was made but a client claims something went wrong. It can cover:
Claims from past services
Claims of undelivered services
Alleged errors
Professional negligence
Breach of professional duty
Misleading or misinterpreted statements
Performance-related claims
A professional liability policy should be part of every accounting businesse's risk management plan.
The Risks The Accounting Industry Faces
As a bookkeeper, accountant, or financial advisor, you may not be aware of all of the risks you face running your business. Here are some reasons why you should consider accounting insurance.
Example #1: One of your clients has their business's tax return audited. The IRS found a mistake that you made and now your customer owes thousands of dollars in back taxes. They're upset you made a mistake in the professional services you offer and sue you. Your professional liability policy helps cover this liability claim by covering legal fees.
Example #2: You're a financial advisor and fiduciary and strive to put your clients first. But you are only human, and even with years of experience under your belt, some professional advice you gave a client led to a significant loss for them. They claim you gave them misleading advice and sue you for damages. Your CPA insurance should step in to cover legal costs related to the lawsuit.
Example #3: As an accountant for a large firm, you thought you were immune to frivolous lawsuits. But one of your loyal customers claims you were negligent in your professional duties. Luckily, your firm provided you with an accounting insurance policy. Because of that, your insurance company will cover defense costs.
As an independent accounting professional running your own small business, you can often be overwhelmed with everything you have to juggle. Whether you're a tax preparer handling tax returns for clients, or you're a financial advisor for a leading firm—the accounting industry is cutthroat. You need insurance coverage to protect your business. A great insurance agent can help you assess your insurance needs as a small business owner.
What Other Insurance Coverages Does an Accounting Firm Need?
CPA firms should consider a few additional coverages other than errors and omissions insurance to make sure you're not dealing with coverage gaps.
General Liability Insurance
General liability insurance protects accountants from being personally responsible for third-party bodily injury or property damage and claims of advertising injury. If you are sued for any of these reasons, your general liability insurance will provide you with a legal defense and help pay settlement costs.
Commercial Property Insurance
Commercial property insurance is designed to protect the building your business is located in, whether it's owned or leased. In addition, furniture, equipment, computer and phone systems, valuable papers, and anything used to conduct business will be protected.
These policies usually include coverage for damages from fires, storms, theft, burglary, and vandalism. If you work from a home office, make sure your home insurance provides coverage for business losses that may occur.
Business Owner's Policy
A business owner's policy (BOP) typically includes basic property insurance and liability protection for your business. A BOP also usually includes business interruption insurance (also referred to as business income), which can help you cover payroll and other operating expenses if you can't conduct business due to a covered loss. A business owners' policy is often offered to small business owners at a discounted rate compared to purchasing a standalone policy.
Cyber Liability Insurance
Accounting professionals handle very sensitive personally identifiable information for customers. If you're the subject of a cyberattack or data breach, their information can be compromised or stolen. If you have a cyber liability insurance policy, your insurance company can help notify impacted customers, provide them with credit monitoring, and help pay any ransom demands.
Workers' Compensation Insurance
If you hire other accounting professionals and aren't a solo practitioner, you're required to carry workers' compensation insurance in almost every state. Texas is the only state that doesn't currently require it—but it's highly recommended. Workers' compensation helps pay for an employee's medical bills if they suffer work-related injuries (even something like carpal tunnel). It can also help compensate their lost wages for a period of time until they're able to return to work.
Employment Practices Liability Coverage
Employment practices liability insurance (EPLI) protects the management in CPA firms if they're accused of workplace discrimination, sexual harassment, wrongful termination, and more. Any large accounting practice may want to consider this policy as part of its risk management strategy.
These are just a few of the important coverage types we recommend for accountants. As always, we recommend working with insurance experts to design the right policy for your business.
How Much Does Professional Liability Insurance for Accountants Cost?
Professional liability insurance costs for an accounting business can start around $45 a month or $500 annually. This would be for a standard policy that covers up to $1 million per occurrence. However, the cost of insurance for accountants can vary significantly depending on these factors:
The size of your business
The services you provide
How many employees you have
Whether or not you have office space
Annual revenue and payroll
The types of insurance coverage you choose
The deductibles and policy limits you choose
Other factors may impact your premium. We recommend speaking with your insurance company or a local agent to help you determine the unique risks your business faces and the coverages you need.
Get Matched with an Insurance Company: Accountants Professional Liability Insurance
Accounting firms aren't immune to risks and you must plan to protect your business. We have a team standing by ready to help you determine the insurance policies you need for your business. Do you just want more information on an insurance company that might be a good fit? Do you want to change coverage? To get a free quote, give us a call at 877-907-5267 or complete the form at the top of the page.
Related Articles: Independent Contractor Insurance, Freelance Liability Insurance
| | |
| --- | --- |
| General Liability: | YES (Bodily Injury or Property Damage) |
| Property Insurance: | YES (Building and/or Contents) |
| Payment Options: | YES (Pay in Full OR Payment Plans) |
| Low Down Payments: | YES (Flexible Payment Options) |
Great! Fast service at a great price. Needed a business insurance provider the same day for a company I work with. They had the quote to me within minutes and policy up and running shortly after. Would recommend highly!
Great turn around time and the staff make every process very easy. User-friendly organization.
One call and I had a policy within hours! Very affordable and responsive A+!