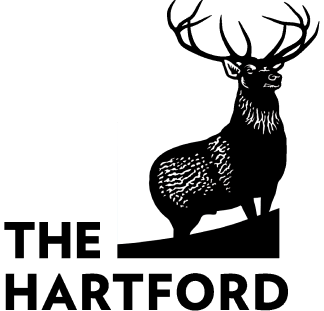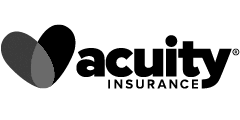 The manufacturing industry is massive and spans numerous sectors. Today's manufacturers are implementing new technologies every day. The manufacturing process is also expansive and plant owners face a variety of risk exposures. Staff can get injured on the job, a customer may get injured or fall ill, or one of your delivery drivers could get in an accident. Each operation comes with various risks—which is why you need a business insurance policy tailored to manufacturers. In this article, we cover some of the insurance solutions available to the manufacturing industry.
Who Needs Manufacturing Insurance?
This is not an exhaustive list, but simply a few examples of the industries that need that coverage:
Bottling Plants
Canning Facilities
Clothing & Apparel Manufacturers
Leather goods manufacturing
Computer & Electronics Manufacturers
Breweries, wineries, and distilleries
Food and Beverage manufacturers
Furniture Manufacturers
Meat Processing and Packing Plants
Mobile Home Manufacturers
Plastics, Resins, and Rubber Manufacturing
Fabric & Textile Mills
Tobacco manufacturing
Tool & Die Manufacturers
Box and Container Manufacturing
Petrochemical, Industrial Gas, and Chemical Manufacturing
Pharmaceutical, Medicinal, and Botanical Manufacturing
Iron, Steel, Aluminum, and Other Metal Foundries
Parts and Tools Manufacturing
Vehicle and Boat Manufacturing
Any manufacturing business
Insurance for Manufacturers
Insurance policies for manufacturing businesses should consist of a variety of coverages, including but not limited to:
Business Owners' Policy
A business owners' policy (BOP) is a specialized package usually available to small and medium-sized businesses at a discounted rate. Instead of purchasing the coverage separately, bundling the policies can help manufacturing operations save money. Most business owners policies include general liability, property insurance, and business interruption coverage.
Manufacturer's Insurance Protects You in the Case of a Product Recall
No matter what type of product(s) you produce in your plant, you need product liability insurance. Product liability insurance will protect your business from claims related to the manufacture, sale, or use of products that may cause personal injury or property damage.
If there's a problem in production and your product is faulty and causes damage or illness to third parties, you could be held liable. If you're sued for liability, this insurance is designed to cover court costs and settlements. Any manufacturer needs this liability coverage to reduce risk.
Product recall and replacement coverage can step in to help cover all associated costs to recall products that were determined to be faulty or causes illness to a customer.
Protect Your Employees With These Insurance Options
There are a few insurance options we suggest to provide your team members with a safer work environment.
Workers Compensation Insurance: Workers' compensation insurance is legally required in almost every state. Workers' compensation protects your employees if they get injured on the job. It can help cover a portion of their lost wages as well as medical expenses. Work-related injuries can be costly in the manufacturing industry and one claim can easily drain company resources.
Employment Practices Liability Insurance: Also referred to as EPLI, this insurance protects managers, owners, etc. if they are accused of—but not guilty of—discrimination, sexual harassment, wrongful termination, etc. It will also cover claims if one employee harasses another.
Commercial Auto Insurance: If you have employees who use company vehicles (such as box trucks) to deliver product(s) you need to obtain commercial auto insurance. Personal auto insurance will not provide coverage if a personal auto is being used in the course of business.
Some insurance companies offer loss control services to help you identify workplace hazards so you can implement risk management programs to offer protection for your team.
There are numerous other insurance policies available that may fit the specific risks your business faces. We recommend speaking with an agent to help determine your specific coverage needs.
How Much Does Manufacturing Insurance Cost?
Business insurance for manufacturing companies varies depending on a variety of factors:
The type of equipment and machinery used in your business operations
The services you offer customers
The risk profile of the work environment
The number of employees you hire
Whether or not you provide company vehicles
Deductibles and policy limits you choose
The type of coverages you choose
The cost varies from other manufacturers and from insurance company to insurance company. An agent will likely request further information to help determine the right insurance package for your manufacturing business.
Get a Free Manufacturers Insurance Quote
At Tivly, we strive to help our customers get the right coverage with the right insurance company. We want to help you save money while helping you protect your manufacturing business. We can help you find an agent, get a free quote, or simply access more resources. Complete the form at the top of the page or can give us a call to learn more at 877-907-5267.
Related Articles: Product Liability Insurance, Product Recall Insurance, Equipment Breakdown Coverage
The entire process was very easy....from initial quote to signing the policy. Their rates were very competitive. Thanks for protecting me and my business!
Great turn around time and the staff make every process very easy. User-friendly organization.
The representative was very efficient and able to provide details about the services that I was purchasing. The representative was very courteous. So far a great buy!