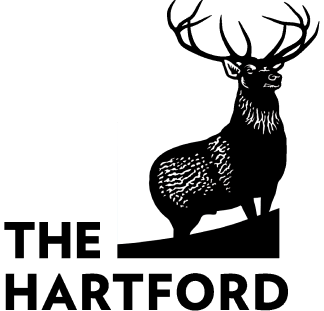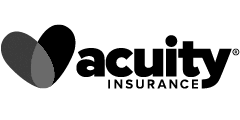 As a food, product, or parts manufacturer, you face unique risks in your day-to-day business. One of those risks is the possibility of a product recall due to contaminated food or defective products. No small business thinks they're at risk of this happening—but it does. So how do you protect your company? Consider product recall insurance.
What is Product Recall Insurance?
Product recall insurance—also referred to as product contamination insurance—is designed to help cover what it costs a business to handle a recall of one or more of their products. It is especially useful for manufacturing businesses. A product recall event is usually activated due to a "trigger" which can be the imminent threat or actual occurrence of bodily injury/illness or property damage.
A product recall can be voluntary, where the manufacturer notices a defect and recalls the product to prevent lawsuits, illness, or injury. An involuntary recall is when the government issues a recall because of connected illness or injuries. In either scenario it can be quite costly—often millions of dollars. Not only that, but a product recall garners adverse publicity, tarnishes your company's reputation, alienates your customers, and leads to significant business interruption.
That's why it's so important that manufacturing and consumer goods businesses obtain product recall coverage as one of their risk management solutions.
Why You Need Product Recall Coverage
Why should your business invest in product recall coverage?
Products are Recalled Every Single Day
The most common recalls involve children's products such as car seats and toys. Other common recalls are food, medication, and vehicles or car parts.
Common Categories of Product Recalls:
Consumer products
Automotive
Food and beverage
Pharmaceuticals
Medical device companies
Cosmetics/toiletries
The Government Can Enact Recalls and Set Laws
The Food Safety Modernization Act and Consumer Product Safety Improvement Act hold manufacturers to high standards to protect consumers and enforce product safety. Standards are constantly evolving. If the consumer product safety commission determines there are product contamination risks or have proven third-party exposures that cause property damage or bodily harm, they will trigger a recall.
The Cost of a Recall can Bankrupt a Small Business
Tyco Integrated Security points out that the average recall costs upward of $10 million. A small business cannot sustain that monetary blow.
If a product defect comes to your attention, it must be reported immediately to the U.S. Consumer Product Safety Commission. They list current product recalls, what the risk is, and how to go about returning/replacing the product.
According to an article by Kiplinger, these are some of the most costly product recalls in recent years:
In 1982, Johnson & Johnson had to recall 31 million bottles of Tylenol and it cost them $100 million in retail expenses (which would be $250 million today). Why? 7 people died after ingesting Tylenol that was laced with cyanide. This changed the game for product safety regulations.
In 2010, Toyota had to recall 8.1 million vehicles because the gas pedal got stuck in the floor mat. 89 deaths were traced back to the defect. It cost them roughly $3.2 billion.
In 2016, Samsung had to recall its Galaxy Note 7 Smartphone. Why? Because the batteries overheated and in some cases started on fire. It cost them $5.3 billion.
These are just a few of many expensive product recall events. They didn't only cost a lot of money—but they cost people their lives. Product recall coverage provides financial protection for your business risks and protects your customers in the case of bodily injury or property damage.
What Does Product Recall Insurance Cover?
A product recall policy protects both your company and can also protect any company that distributes your products. Product recall policies typically cover the cost associated with a recall including direct expenses, such as:
Notification of every customer
Shipping costs
Storage costs
Disposal costs of the contaminated product
The financial loss to your company
Accidental contamination
Cost of the increased labor force to handle recall
The cost of pulling products from shelves
It also includes third-party recall expenses:
Any expenses to remove the affected product from shelves
Replacement of the affected product
Cost to rehabilitate the brand reputation of the third party
Any product business interruption or lost income of the third party
Product recall coverage does not usually cover lawsuits or settlements. You'll want to obtain product liability insurance or general liability insurance to handle these recall expenses.
Additional Endorsements to Product Recall Insurance Coverage
Impaired Property Endorsement: Impaired property coverage comes into play if your ingredient or component makes another product less useful (but won't necessarily cause bodily injury or property damage).
Worldwide Coverage: If your food or product is sold worldwide, this endorsement expands your coverage to all parts of the world, where allowed by local laws or regulations.
Each insurance company may offer other endorsements. Be sure to speak with an agent to determine what additions you may need.
Doesn't General Liability Insurance or Product Liability Insurance Include Product Recall?
Some insurance providers do offer product recall as an endorsement to a general liability insurance policy. However, they usually have low limits ($25,000 to $50,000). Most only offer first-party coverage and exclude coverage for expenses to third parties.
Other insurance companies exclude product recall entirely and only offer endorsements for product liability insurance. Product liability coverage pays for any defense costs, lawsuits, or settlements associated with the recalled product (illness or injury). Product recall insurance does not.
What Does a Product Recall Look Like?
If a defect, illness, or bodily injury is reported to you, there are a few things you must do immediately:
Determine if it's a widespread issue or one production run of products or goods.
Determine if the defect was due to contamination, design, labeling, or materials, or malicious tampering.
Inform every consumer protection group, every business you supply to, and all clients what product is being recalled and why.
You must track the shipping and return of every recalled item.
You need to pay the cost to recall the defective good or product as well as pay for a replacement.
You then have to properly dispose of the defective product.
You have the uphill battle of building a plan to restore the reputation of your business. Some insurance companies will provide a crisis management team to help with claims.
Product Recall vs. Product Contamination Policies
A product contamination policy is usually offered to food manufacturers. A product recall happens when the use of your product results in an injury or illness in the marketplace. Contamination policies provide coverage as soon as you find out the product has been contaminated. It may still be in production.
So the biggest distinction is the point in the process where the problem is discovered. If a product is contaminated before a recall and you don't have contamination coverage, the costs may not be covered. Work with an insurance agent to help you determine which coverage you need based on your specific needs and risks.
Questions to Ask an Agent about Product Recall Insurance
Does the insurance company offer a 24/7 crisis management team to guide you through a recall and avoid a public relations crisis? How can they help you lessen the impact on your company?
Do they offer risk consulting and offer you targeted solutions for your business?
Is the insurance company specialized in your particular industry?
Is it a standalone policy or associated with a general liability policy or product liability insurance?
How does the cost compare to other insurance companies for the benefits you'll receive?
What are the deductibles and policy limits?
Get a Free Product Recall Insurance Quote
Do you have questions about how much this policy costs? Are you struggling to decide what companies are a good fit for you? Our goal at Tivly is to answer any questions you may have and make the process of obtaining an insurance quote fast and easy. To receive a quote, complete the form at the top of the page or call us at 877-907-5267. Let us help you build your risk management plan and mitigate the impact of a recall event on your business.
Related Articles: Food Manufacturing Insurance, Product Liability Insurance
Fast response, ideal solution. Everyone I dealt with was courteous and professional and more than qualified to help me find the right insurance coverage for my company. I would absolutely recommend them to anyone needing commercial insurance.

Aeos Solar, LLC
The entire process was very quick and professional.
Perfect, Fast, and outstanding service!!!