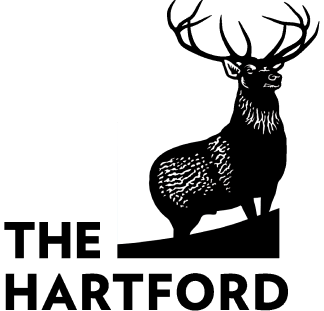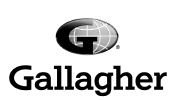 Purchasing a home can be difficult and stressful, especially in today's housing market. The paperwork and contracts alone are enough to overwhelm anyone. As a real estate agent, you're showing houses 24/7. You're making offers and writing contracts for properties. You're likely juggling numerous customers simultaneously.
You have taken the time to become an expert in the housing market. The services you offer are unparalleled. Protecting your business is extremely important, and we want to help you find the real estate insurance you need as part of your risk management strategy.
Why the Real Estate Industry Needs Insurance
Real estate agents can face lawsuits from unhappy customers who are claiming alleged negligence (it could be due to missed information, failure to disclose defects, misrepresentation of property, or even damage to a client's property.)
Think of all the risks you face that could arise during the sale or purchase of a home. Buying a home is an emotional journey for buyers—one that comes with a high ticket price. An unhappy client will do anything they can to recoup lost money if they feel wronged or that you put them at risk.
Some brokerages or real estate companies require real estate agent insurance for agents to show or sell homes. Even if you work as an independent real estate professional, you'll need to consider business insurance to protect yourself from client claims.
Real Estate Agents versus Real Estate Brokers
A real estate agent is licensed and able to help their clients rent, purchase, or sell a home. Real estate brokers are also able to act as agents but also have a broker's license. That means they're able to start their own brokerage, hire other agents to work for them, or work as an independent agent. Both types of real estate professionals need different insurance products to protect them in their roles.
Insurance Coverage for Real Estate Professionals
These are some of the coverages that a real estate professional should consider.
Business Owners' Policy
A business owners' insurance policy (or BOP) is dual coverage that includes commercial property insurance, general liability insurance, and business interruption insurance. It's an insurance package designed for small businesses and it can save you money. Why? Because your insurance company wants to be the one-stop shop for all of your insurance needs. So to keep your business, they'll offer you discounts on packages.
Your insurance company may also offer additional coverage options and endorsements—but this is a great place to start. So what does a BOP include?
General Liability Insurance: A general liability insurance policy will protect your business from a variety of claims, including claims of third-party bodily injury, personal/advertising injury, and any third-party property damage that could occur. If a client slips and falls, this insurance can help pay for their medical bills.

Business Interruption Insurance: If you're unable to operate your business due to unforeseen circumstances, business income insurance can help cover your operating costs, lost profit, temporary location to work, etc.

Care, Custody, or Control Property Damage Coverage: Many agents don't own or operate out of an office space or their own building. If they do, they often lease or rent the space. But you may need this specialized property insurance to cover you in your client's home. This provides coverage if you're showing a home and something is accidentally damaged by you or another third party.
Errors and Omissions Insurance
Errors and Omissions Insurance—also referred to as professional liability insurance—is essential for anyone operating a real estate business. You make your living on your professional expertise, whether it's on the right price to offer a home or writing the proper contracts. If you miss important details that cost your clients money, you're at risk of a lawsuit. Even if you don't make a mistake, an unhappy client can accuse you of negligence.
A professional liability policy protects you if you're accused of professional negligence or errors and omissions in your work. If you are sued, your insurance company will provide you with legal counsel and pay settlements when necessary.
Example #1: Let's say you write up a contract with your client's official offer on a home for the agreed-upon price. Your client signs and approves the document. However, they claim you made an error with the paperwork after the fact and the incorrect offer was made. They claim that you were negligent and are suing you for damages. Professional liability insurance can help cover legal costs and potential settlements.
Example #2: One of your clients claims that you misrepresented the property lines on a home you looked at. The client purchased the home and realized that the waterfront property they were led to believe was going to be theirs wasn't included in the purchase. They were furious and are suing you for misrepresentation. Another example of professional liability coverage coming to your rescue.
Example #3: One of your clients didn't end up purchasing a home through you and ended the process early, presumably going with another realtor. You later find out that they're suing you, claiming that you discriminated against them. They're claiming that because of their race you refused to show them certain properties. Whether it's true or not, the professional liability insurance you've purchased through an insurance company steps in to protect you.
Other Insurance Policies Real Estate Agents Need
What other insurance coverage options do real estate agents need to consider?
Commercial Auto Insurance
Real estate agents typically drive their personal vehicles to and from showings. However, if your auto insurance finds out you're using the vehicle for business purposes and you get in an accident, they may deny your claims. That's why you must purchase commercial auto coverage.
Workers' Compensation Insurance
If you hire employees, you're required to obtain workers' compensation insurance in almost every state. If one of your employees is injured while working, workers' compensation will cover their lost wages and medical expenses. Requirements vary from state to state so be sure to check with an agent to verify.
Cyber Liability Insurance
Most agents work closely with their client's personal information when drafting contracts for a home offer. They often store client information on personal laptops. If you're hacked or your client's information is jeopardized, that can leave you open to lawsuits. Cyber liability can cover the potential legal costs and settlements, pay for client credit monitoring, and potentially pay any ransom demanded.
These are just a few of the risks that real estate professionals may face. We recommend speaking to an experienced insurance agent to help determine your insurance needs.
How Much Does Real Estate Agent Insurance Cost?
How much can real estate agent insurance cost? The average cost of real estate agent insurance is around $400 annually. However, some insurance companies offer comprehensive plans starting around $350 a year ($37–$35 a month). Other variables that may impact what you pay for coverage include:
The types of insurance you choose
Deductibles and limits of the policies
Whether or not you hire employees
How much revenue your business brings in
Whether or not you use company vehicles
The services your real estate agency offers
Whether or not you've had a claim filed against you
These are just a few examples. We recommend being prepared to answer some basic questions about your business to get a quote from an indemnity company.
Get a Free Quote for Real Estate Agent Insurance
Whether you're a real estate agent or a broker, our goal at Tivly is to help you get an affordable commercial insurance quote. We know your lives are busy, so we've made the process fast and easy. To learn more, simply complete the form at the top of the page and an agent will contact you. Or, give us a call at 877-907-5267 to get your free quote.
Great turn around time and the staff make every process very easy. User-friendly organization.
Great!
The entire process was very quick and professional.