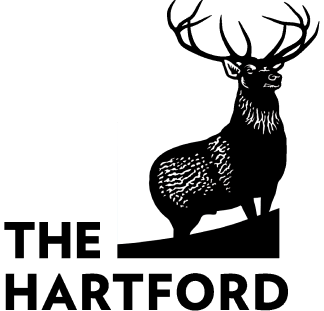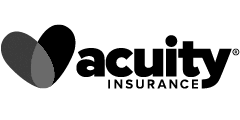 When it comes to protecting your business or personal assets, it's crucial to understand the various forms of insurance available. Bonded and licensed insurance is one such option that provides specific protections against theft or damage to property. In this article, we will delve into the world of bonded and licensed insurance, exploring what it means to be bonded and insured, the differences between the two, their costs, coverage details, and which businesses typically require bonding.
What Does it Mean to be Bonded and Insured?
Being bonded and insured means that a person or business has obtained both a surety bond and insurance coverage. These two forms of protection are distinct yet complementary. Insurance safeguards against unexpected events, such as accidents or natural disasters, while bonding is a guarantee of financial responsibility and compliance with regulations.
What is the Difference Between Bonded and Insured?
The primary difference between bonding and insurance lies in their purposes:
Insurance: Insurance is a contract between the insured and the insurance company. It provides financial compensation for losses due to covered perils, such as fires, accidents, or injuries. This compensation helps individuals or businesses recover from unforeseen events.
Bonding: A bond is a legal agreement that involves three parties: the obligee (the party requiring the bond), the principal (the bonded entity), and the surety (the bonding company. Bonds serve as a guarantee that the principal will fulfill its obligations, and if they fail to do so, the surety will compensate the obligee.
Is it Better to be Bonded or Insured?
If you want protection against common risks like property damage, liability claims, or personal injury, insurance is essential. It provides financial support when accidents or unforeseen events occur.
Bonding is often required for specific businesses or individuals to ensure they meet legal and financial obligations. If you're in an industry that necessitates bonding, it's not a choice but a requirement.
In many cases, businesses need both insurance and bonding to adequately protect themselves and meet regulatory requirements.
How Much Does it Cost to Get Licensed and Bonded?
The cost of getting licensed and bonded can vary significantly based on several factors:
Bond Type: Different types of bonds have varying costs. For example, a construction performance bond might have different rates than a janitorial services bond.
Business Size: Larger businesses may pay higher premiums due to increased risk exposure.
Credit History: Personal credit history can impact the cost of bonding. A strong credit history can lead to lower bond premiums.
Bond Amount: The bond amount required by regulators or clients can affect the cost. Generally, the bond premium is a percentage of the bond amount.
It's advisable to obtain quotes from multiple bonding companies and insurance providers to find the most competitive rates.
What Does a Bond Cover?
A bond provides protection against various situations, depending on the type of bond:
Performance Bond: Ensures that a contractor will complete a project as per the terms of their contract. If they fail to do so, the bond covers the project owner's financial losses.
License and Permit Bond: Guarantees that a business will adhere to local regulations and licensing requirements. If the business violates these regulations, the bond provides compensation to affected parties.
Court Bond: Used in legal cases to guarantee payment of court-ordered judgments, fines, or settlements.
Fidelity Bond: Protects against employee theft or dishonesty. It compensates the employer for losses caused by employee misconduct.
In essence, a bond is a financial safeguard that ensures an individual or business fulfills its obligations, or it provides compensation in case of non-compliance.
What Types of Businesses Need to be Bonded?
There are many businesses that need bonding, some of the most common include:
Contractors: Construction contractors often need performance and payment bonds to secure contracts and guarantee payment to subcontractors and suppliers.
Service Providers: Businesses that provide services such as janitorial, pest control, or landscaping services may require license and permit bonds.
Notaries: Notaries public typically need a notary bond to protect against errors or omissions in notarized documents.
Court-Related Professionals: Attorneys, guardians, and executors may require court bonds to fulfill their legal obligations.
Fiduciaries: Individuals or entities handling others' assets, such as trustees or estate administrators, may need fiduciary bonds.
Financial Institutions: Banks and financial institutions often secure fidelity bonds to protect against employee fraud.
Being both bonded and insured can provide comprehensive protection for businesses and individuals alike. While insurance covers against unexpected events and losses, bonding ensures compliance with legal and financial obligations. Understanding the differences between these two forms of protection, their costs, and their coverage is essential for making informed decisions to safeguard your assets and meet regulatory requirements. For many businesses, being bonded and insured is not just a choice; it's a necessity.
Let us help you protect your business and keep your mind at ease. At Tivly, our goal is to help you find protection for your business as efficiently as possibly by matching you with the right insurance provider. Simply give us a call at 877-907-5267 or complete the form above and one of our specialists will contact you right away.
Related Articles: General Liability Insurance, Professional Liability Insurance
Matched our company with the perfect insurance company! Customer Service is OUTSTANDING!
We had a great experience. Michael, was super helpful, answered all our questions and did a great job finding us an insurance company. He also made an effort to get everything done as fast as possible. We are very thankful for the excellent service.
One call and I had a policy within hours! Very affordable and responsive A+!