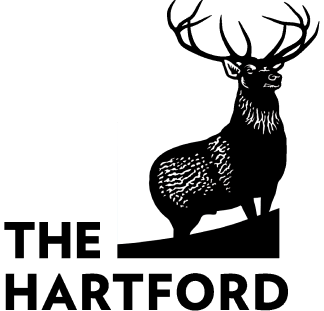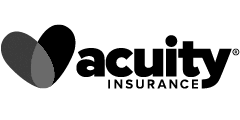 Getting insurance—for most people—consists of buying homeowners insurance, medical insurance, a life insurance policy, and maybe business insurance policies. But some celebrities have taken the insurance game a step further by insuring certain body parts. What are some of the most famous people and parts? Some are surprisingly legitimate.
Betty Grable- $34,000
As a famous pin-up, Betty's photo graced many a WWII aircraft. She's the celebrity that made insuring a body part (or parts)fashionable. She launched the celebrity insurance trend by insuring her legs for $34,000 back in the day!
Dolly Parton - $600,000
Everyone knows that Dolly Parton isn't just well-known for her singing and iconic style. She first insured her assets in the 1970s for around $600,000.
Troy Polamalu- $1 Million
Troy played 12 years for the Pittsburgh Steelers and is a spokesman for well-known shampoo company Head & Shoulders. Troy is well-known for his long curly locks as well as his abilities as a safety in the NFL. So why wouldn't he protect his luscious locks with a million-dollar insurance policy?
Miley Cyrus - $1 Million
Supposedly, Miley Cyrus stuck her tongue out in photos because she was insecure and unsure of how to present herself in front of paparazzi. Sticking her tongue out has since become part of her iconic look and a symbol of her rebellious nature (and why she chose to insure her tongue, of all things).
Rihanna - $1 Million
After winning the 2007 Gillette's Venus Breeze Celebrity "Legs of a Goddess" award, Rihanna insured her legs for a whopping $1 million. Apparently, if her legs become "less beautiful" she may be in for a payday.
Holly Madison - $1 Million
Holly Madison is perhaps most well-known as being one of Hugh Hefner's girlfriends. She insured both of her breasts for $1 million, arguing that it was a career decision. Supposedly, if anything happened to those body parts, she'd be out of work for months—and out millions of dollars.
David Lee Roth - $1 Million
Probably the weirdest most bizarre insurance policy yet, David Lee Roth insured his sperm for a million dollars. And not because he was worried he couldn't father children. Instead, it was to protect himself if a paternity suit was filed against him.
Heidi Klum - $2 Million
The ex-Victoria's Secret model and America's Got Talent judge Heidi Klum insured her iconic lengthy legs for $2 million. Sensing a theme yet?
Keith Richards - $2 Million
Everyone knows the Rolling Stones Guitarist, Keith Richards. He can't perform at all without the use of his hands, so this insurance policy seems understandable—and dare we say practical. It's rumored that only the middle finger of his left hand is insured because it's crucial to playing many a chord on the guitar.
Tom Jones - $3.5 Million
Now, this insurance policy is bizarre. Tom Jones insured his chest hair for $3.5 million. He was a heartthrob in his heyday, and women supposedly would try and pluck his chest hair to keep as souvenirs!
Bruce Springsteen - $6 Million
Bruce Springsteen insured his voice for a whopping $6 million. The singer/songwriter has a very distinctive voice that's part of why he's so iconic. If anything were to happen to his voice, he may have lost his career.
Daniel Craig - $9.5 Million
Daniel Craig—probably most well-known for his portrayal of the infamous James Bond—insured his entire body for $9.5 million when filming Quantum of Solace. He does many of his own stunts, and after a previous injury on set, it was a wise move to insure his body in case of future injuries.
America Ferrera - $10 Million
The Ugly Betty actress got her smile insured for a whopping $10 million. Aquafresh reportedly purchased the policy after becoming the face of the toothpaste and teeth-whitening brand.
Kim Kardashian - $21 Million
One of the most infamous celebrities of the modern era, Kim Kardashian is always making a splash. The insurance policies she purchases are no different. Kim has reportedly insured her valuable asset (her rear-end) for $21 million. For what reason? We may never know.
Julia Robert - $30 Million
When you think of Julia Roberts, what comes to mind? Her gorgeous smile, of course! Her smile is iconic and to be protected. Julia Roberts reportedly insured her smile for $30 million. As one of the highest-paid actresses in the world, it makes sense.
Taylor Swift - $40 Million
Taylor Swift supposedly got her legs insured before her 2015 world tour. She was worried that if she got injured, she wouldn't be able to dance or perform. This would destroy her tour and cost her millions—so her decision seemed wise.
Cristiano Ronaldo - $90 Million
More legs? Cristiano Ronaldo—just like David Beckham—insured his legs for $45 million per leg. Cristiano has scored over 900 goals at this point in his career. So while the cost may seem ridiculous, his legs may just be worth the hefty cost.
David Beckham - $195 Million
David Beckham is one of the biggest names in soccer (er, football) and his talent on the field made him one of the greats. He has since retired but reportedly had insured his legs in case he was injured and unable to play. Eventually, he elected to insure his entire body in case of any injury.
Mariah Carey - $1.035 Billion
Speaking of legs, Mariah Carey tops out the list with the most expensive insurance policy. Her voice is reportedly insured for 35 million dollars—and her legs for $1 billion. If anything were to go wrong on a world tour and she couldn't perform, the famous singer would need to replace the lost income somehow, right?
Insurance Company to the Stars
What insurance company underwrites these unusual insurance policies? Lloyd's of London is the insurer of choice for many of these celebrity policies. Sure, the illustrious careers of some of these celebrities may warrant the high price-tag insurance coverage.
But our average customers are small business owners looking to cover their business. If you're in the market to insure valuable business assets, feel free to reach out. Our goal is to help small and medium-sized businesses mitigate their risk at a cost that's affordable.
Let us help you get the coverage you need! Give us a call at 877-907-5267 or complete the form at the top of the page to get the ball rolling.
The service has been great, very efficient, easy to talk to, and they explained everything. I recommend them.
The entire process was very easy....from initial quote to signing the policy. Their rates were very competitive. Thanks for protecting me and my business!
I spoke with Megan, she was very professional and informative. When she couldn't reach me on the phone, she stayed with it never giving up.