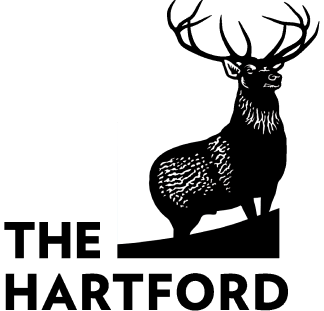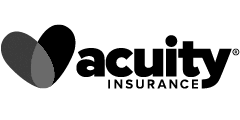 Oil and gas companies are required to take precautions to prevent blowouts in their wells. A blowout is the most dangerous thing that could happen and even with the right preventive measures in place, accidents do still occur. Well control refers to specific measures these companies are supposed to take to prevent blowouts.
Because of the extreme measures taken to prevent a well control event from occurring, they usually only happen as the result of human error. An engineer might make a mistake in their calculations that can cause pressure to form in the well. This pressure may cause pipes to burst or an explosion in the well to occur.
What is Control of Well Insurance?
Control of well insurance helps cover some of the costs associated with well blowouts. This usually includes regaining control of the well, cleaning up any pollution, and even redrilling the well if necessary. A blowout occurs when either crude oil or natural gas is accidentally—or uncontrollably—released from a well.
Why Oil and Gas Companies Need Control of Well Insurance
If you own or operate an oil drilling business, you face a lot of risks. You're likely drilling in remote areas or even on the ocean. Oil and gas are highly combustible natural resources, so drilling for them can lead to fires or explosions. This doesn't just mean an oil spill or loss of equipment—it can also mean loss of life.
Not to mention you could be responsible for increased pollution and the associated cleanup, which could cost hundreds of thousands of dollars. If you're drilling offshore wells, an oil spill can be catastrophic. Because of the extreme risks oil and gas companies face, the small cost of insurance is necessary to protect you and your business.
What Does Well Control Insurance Cover?
Control of well insurance helps cover costs associated with five areas:
Regaining control of the well: Most wells are drilled far underground, in the ocean, and in remote areas. Getting something like this back under control can be costly—especially if extensive damage occurs from an explosion.
Cleaning up the spill: Natural gas and crude oil can be highly toxic when spilled in the wrong area. These spills need to be cleaned up immediately to keep from spreading. This insurance policy can help reimburse you for the cleanup efforts (some even provide specific specialists to aid in the cleanup). This is sometimes referred to as the pollution liability portion of the policy.
Restoring/redrilling the well: Even after you've gotten your well back under control, you'll likely need to restore it to as close to original condition as possible to continue use. If you're unable to restore it, you have to factor in the cost to completely redrill the well.
Bodily injury: Some control of well insurance policies protect businesses from legal liability for any injuries that arise from the loss of control of a well.
Care, Custody, and Control: This portion of a well control policy covers third-party property damage. This can include things like contractors' equipment, and rental tools, supplies, pipes, or anything else that may have been damaged.
When to Submit an Insurance Claim
You can submit an insurance claim for a loss of well control event when you're experiencing an unintended and uncontrollable flow of natural gas or oil that requires cleanup (especially if the exploding or emergence isn't controlled by blowout preventers).
How to Prevent a Well Blowout
There are a few preventative measures companies can take to prevent well blowouts and spills.
Utilize a Blowout Preventer (BOP): This is a large valve on a well that controls the flow of oil. It is used to cap a well if a blowout occurs.
Conduct Pressure Tests: If a well is weakened or susceptible to blowouts, the increased pressure can lead to blowouts. The pressure under the earth's surface should be monitored frequently to prevent blowouts.
Performance Routine Maintenance: Aside from conducting pressure tests, make sure you routinely clear any debris from the well and keep it from clogging.
Well control expenses can be costly, but the cost of cleanup is far greater.
How Much Does Control of Well Insurance Cost?
AmWINS offers premiums for well control insurance starting at $5,500. For small well-drilling companies, policies can start as low as $97 to $159 a month. However, the larger your operation, the more risk you face, and the higher your premiums will be to adequately protect your business. Some companies cover $35,000,000 for well blowouts. The cost of your premium will be impacted by:
The specific details of your business
Where your wells are located (i.e. offshore)
If you're repairing or redrilling a well
The size of your business
We recommend speaking with a specialist to determine the cost your company may be looking at.
Get a Free Quote for Your Well Drilling Business
As someone working in the oil and gas industry, you know how costly it can be to deal with the aftermath of a well blowout. When a loss of control event occurs, you need to be prepared with the right insurance coverage. Where do you start? Let us help you! You can complete the form at the top of the page or call us at 877-907-5267.
Fast response, ideal solution. Everyone I dealt with was courteous and professional and more than qualified to help me find the right insurance coverage for my company. I would absolutely recommend them to anyone needing commercial insurance.

Aeos Solar, LLC
Great turn around time and the staff make every process very easy. User-friendly organization.
The whole experience was awesome as well as the cost!!