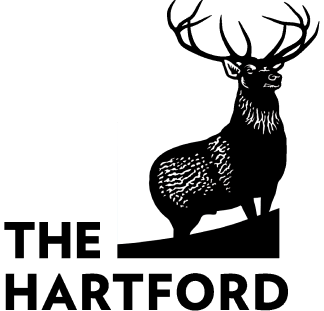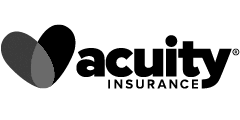 Many business owners are totally unaware that their business insurance rate is affected by their credit report.

Statistics show that people who have high credit scores file fewer claims than those with low credit scores and that they are less likely to have traffic accidents and traffic violations. Additionally, and more intuitively, much of the history provided in a credit report can be indicative of whether a business will pay its business insurance premiums on time or at all.

For that reason, federal law allows insurance companies to look at items from your credit report. Business insurance companies do not have to notify you that they are utilizing your credit report, so most of the time, you won't even realize it.

How Business Insurance Credit Score Is Used

Business insurance rates are based on a narrow set of information which is available on your credit report, and business insurance companies are allowed to use only those specific types of information from your credit report. These items are collectively known as your "insurance credit score."

The insurance credit score does not include the number which banks or mortgage companies use, which is known as your FICO score. Although your insurance credit score is different from your traditional FICO score, it usually follows the same trend. In other words, if your FICO score is high, your insurance credit score will usually be high.

Your insurance credit score includes such things as your pattern of monthly bill payments, collection activity, and the total number of outstanding loans as well as your total number of credit cards.

If you've missed credit card payments or defaulted on debts, insurance companies are unsure of whether you will pay them or not. Bankruptcy is going to cause a serious "ding" on your insurance credit report, resulting in higher business insurance rates. The business insurance rate will, however, be adjusted once the bankruptcy "drops off" of your report, usually seven years after it was discharged.

It is important to note that under the law, your business insurance rates cannot increase if you do not have enough credit history to calculate a credit score.

Inspecting Your Insurance Credit Score

If you want to see what your insurance credit score is, you can buy a copy of the report from True Credit, which is a division of Transunion. The website for True Credit is http://www.truecredit.com/insurance.

You will want to review your insurance credit report and ensure that the items included therein are correct. It is important that you do this in order to get the best business insurance rate you can find.
More on Specific Uses of Insurance Credit Scores for Business Insurance

When you apply for business insurance, the rates are determined by your insurance credit score.

Let's take a look at just which items on your credit report are considered and which are not.

The insurance credit score was developed specifically for insurance purposes, and it is not the same score that a mortgage company or a car dealership would be looking at.

Instead, it takes into account the areas of your credit report which apply to the insurance industry. Some of the items your business insurance company will look at in this regard are:
how many credit cards your company has;
how many outstanding loans and other debt your company has;
your timeliness with which your company pays its monthly bills;
collection activity, if any; and
how long the credit history goes back.

On the bright side, it is against the law to deny an insurance policy based on the lack of history in one's credit report.

These are some of the things that insurance companies are NOT allowed to use when looking at your insurance credit report.
The amount of credit available.
The number of credit inquiries contained in your company's credit file.
Type of credit history or not enough credit history to develop a score.
The types or issuers of credit cards and debit cards carried.

By law, you are entitled to inspect your insurance credit report, just as you can your overall credit report. You should review it from time to time to be sure that the information there is factual. If the information there is incorrect, there are methods by which they can be corrected or updated, just as there are on the traditional credit report.

In order to get a copy of your insurance credit report, you need only contact Transunion's True Credit. Their website is at http://www.truecredit.com/insurance.
Great! Fast service at a great price. Needed a business insurance provider the same day for a company I work with. They had the quote to me within minutes and policy up and running shortly after. Would recommend highly!
Great!
This insurance purchase for my business was the most seamless phone encounter I have ever had in any phone purchase process bar none. Information was requested once and moved smoothly from one person to the next as we moved thru the purchase. Each person I dealt with was friendly, professional, and focused on determining my needs and the best way to match me up with the solution. Absolutely stellar!!!