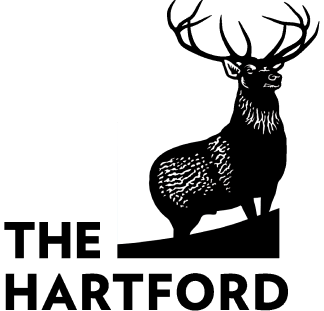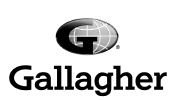 Business owners, from bakers to pool services to IT consultants all ask the same question, "Do I need business insurance?" The answer is always the same, "YES!" No matter the rationale, no matter the explanation, the bottom line is every business needs insurance.
Putting a business insurance package in place is a lot more than just a strategy to protect your company, and provide peace of mind. It will allow you and your business to remain viable and competitive in the event of an accident or disaster.
Many small business owners opt for the cheapest premium and minimum coverage while exposing themselves to some pretty high risks. Others still, overpay and over-insure their business—but you don't want that either. Avoiding these extremes is simple if you bring in a licensed insurance professional to review and advise you on your business insurance needs.
Why You Need Business Insurance Coverage
Paying business insurance premiums seems like a burden with no real return. The real question here is whether you can afford not to have the protection in place. No one has a crystal ball where they can predict the next natural disaster or accident by you or one of your employees. Preparation is far better than facing financial ruin from a hurricane or fire.
You have to consider the overwhelming monetary expense of fighting lawsuits from an accident or claim made against you. What about the mental anguish and stress produced? Would your business be able to survive an event like Hurricane Katrina or the aftermath?
Could your business move and reopen at a different location in a reasonable time? Is your liability coverage sufficient to cover a significant claim and allow you to maintain focus on your business?
Simply put, without business insurance you are risking your home, savings, your retirement and all your business assets and personal assets. Paying a monthly premium helps eliminate or greatly reduce that risk. Make sure you make this necessary step to protect your business.
The Types of Business Insurance a Small Business Needs
There are some business insurance policies that we recommend for any small business owner.
Commercial Property Insurance
Do you own expensive property that would be costly to replace? Do you run a business with thousands of dollars in inventory? Damaged or destroyed property can bankrupt you and keep you from operating ever again. But with the property business property insurance in place, you may just need to pay a deductible to rebuild after a disaster.
General liability insurance
Another insurance policy that a small business needs is general liability insurance. This type of business insurance protects you and your company from liability for third-party injuries, third-party property damage, and claims of libel, slander, or copyright infringement.
Business Owners Policy
An insurance company typically offers a business owners' policy (BOP) to small businesses as a package that includes general liability insurance, property insurance, and business interruption insurance (also referred to as business income and extra expense). A BOP is typically less expensive than purchasing each of these policies separately.
Professional Liability Insurance
Do you sign contracts with clients? Do you offer professional advice? Could you be sued for any reason? Professional liability insurance can help protect you if you make a professional mistake in your work. Whatever the mistake is, alleged or not, claims against your business can be costly.
Commercial Auto Insurance
If you offer home delivery for clients or drive a vehicle every day for work, it needs to be protected with commercial auto insurance. Even if you're using a personal auto for work, your personal auto insurance company might not cover claims in a work-related accident. There is a high risk of injury and property damage if an accident happens.
Product Liability Insurance
If you are in manufacturing, wholesaling, or even just sell products you can be held liable if someone is injured or becomes ill due to said product. It may sometimes be covered in a general liability policy, but if it isn't—you need product liability insurance.
Commercial Umbrella Insurance
Another policy you can use to protect your business is commercial umbrella insurance. This policy comes into play if you exhaust the limits of another policy. It can also cover what an underlying policy may not. It may be more affordable to pay for an umbrella policy instead of raising the policy limits of the underlying insurance.
Workers compensation insurance
As an employer, you're required to obtain workers' compensation in nearly most states. This insurance is in place to protect you and your employees. How? If they are injured at work, it can help cover their medical bills and lost wages. In most cases, it also protects you from being sued for the accident.
Is Business Insurance Required?
Depending on the state you live in, you're likely required to obtain workers' compensation, unemployment insurance, and disability insurance. Some professionals, let's say doctors, are required to obtain malpractice insurance. But in most cases, you're not legally required to obtain insurance coverage.
Tips for Buying Business Insurance
Okay, so you know you need insurance. So where do you start? Here are a few tips when buying insurance:
Assess your risks. Where does your business face risks? Carefully consider what you may need to get to protect your business.
Work with a licensed agent. You can also speak with an insurance agent about your risks and they can help assess what insurance you need.
Shop around. Don't be afraid to shop around and get multiple quotes for coverage. An independent agent can help you find the best prices for what you're looking for.
Revisit your coverage. At the end of every year, make sure to review your policies. Are you under-insured? Over-insured? Did you lose or hire more employees? All of these factors impact the coverage you need. Speak with your insurance company to make sure your business is covered and address any necessary changes.
Take the first step: speak with an agent
The right insurance protects you from being personally liable for accidents or unexpected occurrences. This isn't an exhaustive list of the certain types of insurance each unique business may need. The wide variety of coverage available is why we recommend speaking with an agent to help you determine what your business needs. If you'd like help, feel free to complete the form at the top of the page or call us at 877-907-5267 for a free quote!
Amazing! Fast with awesome customer service! Thank you!
Jennifer was extremly helpful, and was able to answer my questions in a timely manner and moved at my pace, which was extremly helpful, as a first time buisness owner.
Very helpful and their customer service is top notch! Very pleased with their service.

Hands of Hope Adult Homecare, LLC