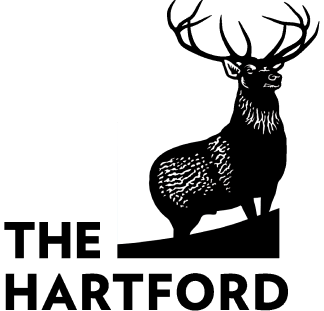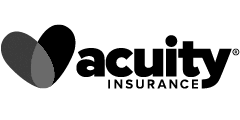 EDP Coverage—short for Electronic Data Processing Coverage—is an insurance that covers electronic devices such as computers, media, and data stored within the devices. It's also referred to as Computer Coverage or Data Processing Coverage. If your business relies on computers and the data stored therein for everyday business, this is a coverage you cannot skip.
What is Covered with an EDP Policy?
These policies provide coverage for property such as computers and computer equipment, software, data, and media.
Computer/Hardware
What devices does an electronic data processing policy include? Electronic equipment usually includes:
Servers
Desktop computers
Laptops
Monitors
Smartphones
Tablets
Some insurance companies will also include printers, scanners, and phone systems. When you're in the process of purchasing this insurance, be sure to clarify what is covered under the hardware portion of the policy. If your computer is a leased piece of equipment, make sure that is not considered an exclusion under your policy.
Software/Data
EDP endorsements (and of course the policy itself) covers the software on your computer (think programs, systems, applications, etc.) as well as any data stored locally on the hard drive.
Media
Media is often grouped under software/data. However, some insurance policies have it written separately. Media is what data is written on, such as discs, drums, tapes, memory cards, etc.
What Type of Damage is Covered?
"Covered perils" (this is the cause of the damage sustained that is covered) that most insurance policies will consider a covered loss include:
Changes in temperature/humidity
Power surges
Mechanical breakdown
A computer virus
A hacked computer
Short circuits
Property damage from a fire
Property damage from natural disasters
Most policies are "all risks" meaning that you receive blanket coverage, including damage by flood or earthquake (which is often excluded under property damage policies).
Potential Exclusions from Electronic Data Processing Policies
While most policies cover all risks, there are still some things that are excluded (or are included under different insurance policies). What could be an excluded loss?
Physical property such as papers, bills, records, etc.
Property that is physically lost or stolen
Electronic data processing equipment that is being used for illegal purposes
Actual Cash Value vs. Replacement Cost
When you're purchasing this insurance policy, it's important to choose the proper type of replacement option. Most often, you are choosing replacement cost vs actual cash value. What's the difference?
Replacement Cost: This will provide the money to replace your computer with something of like kind and price (which may mean a new device). It is sometimes referred to as "functional replacement cost" in electronic data processing policies.
Actual Cash Value (ACV): ACV is the cost to replace damaged property, minus depreciation. So when something is being replaced on an actual cash value basis, you're being compensated for what the equipment is worth at the time it was damaged or destroyed. This may not be enough to replace your property with a current working model.
If your software or data is damaged or lost, the insurance company typically replaces it outright or pays for the cost to reproduce it, when possible.
Other Coverages that can be Included Under Electronic Data Processing Coverage
Some EDP policies include endorsements for additional coverage, such as:
Business Interruption Insurance: Often referred to as "Business Income and Extra Expense", this insurance can cover the costs your business faces if your equipment is damaged and it causes downtime for your business. It can include expenses such as renting other equipment, moving offices, payroll, taxes, and other related expenses.
Cyber Liability Insurance: If hacking or a cyber attack is an exclusion from the EDP coverage, cyber liability can be purchased separately to cover loss of data, client notification, and paying for credit monitoring for clients.
Offsite coverage: Some EDP policies will cover your EDP equipment when used outside of locations other than the premises listed on the policy, including:
EDP equipment in transit
Newly acquired EDP Equipment
Equipment at a new premises
EDP equipment used offsite
Questions to Ask Insurance Companies
When you're shopping for coverage, these are some questions that you must ask:
What equipment does the plan cover? Is anything excluded?
Are there any excluded perils on the policy?
Are losses caused by viruses or hacking covered?
Is business interruption coverage included in the policy?
Will the policy cover hiring a forensic expert?
Can I choose between replacement cost or actual cash value?
How is the value of the equipment calculated for replacement?
Is employee sabotage or accidental deletion included?
Asking these questions helps to limit the risk of choosing the wrong plan—and helps your agent determine exactly what you're looking for.
Get a Free EDP Coverage Quote
You want to make sure your expensive EDP property is covered if an unforeseen accident is to occur. It should be part of risk management programs. If you'd like more information or want to receive a free electronic data processing/EDP insurance quote, complete the form at the top of the page or give us a call at 877-907-5267. Our agents will gladly help you find the coverage you need to protect your small business.
Related Articles:Cyber Liability Insurance
Perfect, Fast, and outstanding service!!!
Very efficient and courteous service.
Fast response, ideal solution. Everyone I dealt with was courteous and professional and more than qualified to help me find the right insurance coverage for my company. I would absolutely recommend them to anyone needing commercial insurance.

Aeos Solar, LLC