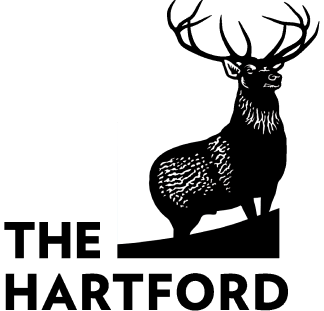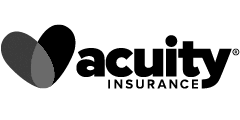 What Does Errors and Omissions Insurance Cover?
Errors and omissions insurance (E&O Insurance)—also referred to as professional liability insurance and medical malpractice insurance—comes into play if you make errors and/or professional negligence in your business.
This includes coverage for alleged or actual professional negligence, missed deadlines, undelivered services, inaccurate professional advice, and more. If your negligence causes a business to lose money or leads to purchasing errors, you'll likely be sued. An errors and omissions policy can help cover defense costs.
Who Needs Professional Liability Insurance?
Anyone who uses their specialized knowledge, whose advice impacts financial decisions, or whose negligence may directly impact someone's health and wellness needs errors and omissions—E&O—insurance.
If an attorney makes an error in a lawsuit that costs you thousands of dollars in fines—they can be held liable. If an architect makes an error in their plans, it can cause severe structural and property damage to a building or seriously injure someone.
If you make any mistake in your business, how much can you afford to cover? Will a lawsuit bankrupt your small business? If the answer is "no," you need to make sure you get the right insurance to safeguard your business.
What Impacts E&O Insurance Cost?
Many factors impact how much errors and omissions coverage will cost will be impacted by some of these factors:
Industry/profession: Generally speaking, if your industry has a higher risk of a lawsuit being filed against you, your errors and omissions insurance cost will be more. An insurance company that knows what they're doing will also look at the cost of a lawsuit in your industry to know what they might have to pay out in a settlement. Doctors and lawyers usually fall into a high-risk category.
Professional Services: The type of professional service you offer can impact the cost of premiums. If your services are more likely to result in an injury to people or property, you'll likely face higher costs.
Location of your business: How much you pay for E&O insurance can also be determined by where your business is located. If your business is located in a highly-populated area, you may pay higher costs for insurance.
The number of employees/company size: The more employees that work for your business, the more it will cost your company. Fewer employees will cost you less. (E&O coverage is often calculated on a per-employee basis).
Years in business: If your business has a good reputation and few claims in the years you've been operating, it means that your risk of a future claim is pretty low—so E&O insurance may cost less.
Claims history: Have you filed a lot of insurance claims? This will negatively impact your insurance costs. You'll get a better quote for your premium if you have fewer claims on record for your business.
Insurance company: It's important to work with a professional to get multiple quotes because costs will vary between different insurance providers.
How Much Coverage You Need: What you require in liability limits to provide financial protection for your business may be one of the largest factors impacting your insurance premiums.
Other factors may influence what you pay depending on the insurance company.
The Average Cost of Errors and Omissions Insurance
Most small businesses pay between $500–$1,000 per employee per year for errors and omissions insurance, landing the average around $750 a year. Other companies claim that the average is closer to $1,735 a year or between $900–$2,000 for errors and omissions policies.
A smaller percentage of businesses pay above or below that amount. These prices are typically for policy limits of $1 million per claim/$1 million aggregate during the lifetime of the E&O policy.
Policy Limits Impact the Cost of Errors and Omissions Insurance
The cost of an errors and omissions insurance policy increases as you choose higher limits:
The average premium for a $500,000 aggregate limit is around $650 annually
The average cost of a $500 per occurrence limit/$1 million aggregate policy is around $750 per year
You can expect to pay around $930 a year for a $2 million policy
The amount of coverage that's necessary for professional liability policies is determined based on your specific business. Real estate agents will likely need more coverage than an artist. We always recommend that you speak with an insurance agent to determine the coverage limits you need and what you might pay for an errors and omissions insurance policy.
How You Can Save on Errors and Omissions Insurance Costs
Small business owners can do a few things to decrease the cost of their business insurance package:
Pay your annual premium upfront: If you're able to pay an entire year's premium immediately it can be a great way to save money. An insurance company will often give you a discount if you're able to do so.
Choose annual coverage: Even though many insurance companies offer per event policies, it's more cost-effective to choose an annual policy.
Increase your deductible: Can you afford to pay a higher deductible per occurrence? If so, it can reduce your insurance premium.
Choose between a per-occurrence or claims-made policy: Claims-made policies only cover claims that happen while a policy is active. Per-occurrence claims can be made at any time, which makes this coverage more expensive.
Consider a Business Owner's Policy
Sometimes, you can save money on your insurance by bundling different policies with the same insurance company. If you purchase a business owners' policy (which includes general liability insurance, commercial property insurance, and business interruption coverage) in conjunction with E&O insurance it may lower your annual premiums. If you're already in the market for this coverage, speak to an agent about bundling options.
Additional coverages purchased with an insurance company can further lower your costs. An experienced agent can help you determine what you need and help you find the best rates.
Get a Free Errors and Omissions Insurance Quote
At Tivly, we strive to help small and medium-sized businesses get the insurance coverage you need at a price you can afford. If your employees make a mistake, the cost of errors can bankrupt a small business. Call us at 877-907-5267 and we will help you find the insurance coverage you need at a cost you can afford.
Want more information on E&O Insurance?
Insurance I needed, explained simply.
Great! Fast service at a great price. Needed a business insurance provider the same day for a company I work with. They had the quote to me within minutes and policy up and running shortly after. Would recommend highly!
Very knowledgable. Efficient service. A willingness to work "outside the box".