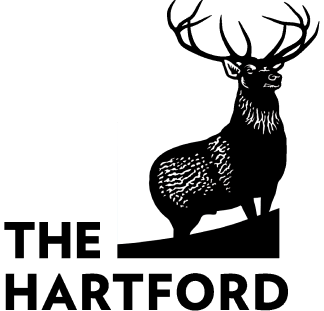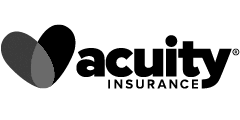 Media liability insurance is protection for anyone in the media industry who produces and disseminates content. This can include publishers, bloggers, authors, and even movie producers. Why is a media liability policy so important? You need to be able to conduct your business without the fear of liability claims being filed against you.
What Is Media Liability Insurance?
Media liability coverage is a specialized form of professional liability insurance (also referred to as errors and omissions insurance, E&O insurance, or media perils coverage). This insurance policy protects individuals and businesses who create and distribute media content if they are accused of:
Defamation (libel or slander)
Data breaches
Breach of nondisclosure
Invasion of privacy
Copyright/trademark infringement
Missed deadlines
Plagiarism
Most media liability policies are typically written on a claims-made basis.
Learn more about specialized liability insurance:
What Media Professionals Need this Coverage?
A professional liability policy can offer broad protection in a variety of industries:
Broadcasters
Marketing Agencies
Media Companies
Advertising Agencies
Communication
Music Publisher
Newspaper publisher
Brand managers
Public Speakers
Publishing
Photography
Video/Film
TV
As you can see, many businesses are involved in creating content that puts them at risk of being sued.
Isn't Advertising Injury Covered by General Liability?
General liability insurance covers third-party bodily injury, third-party property damage, and advertising injuries (i.e. intentional torts), right? So why would you need media liability insurance?
Surprisingly, most carriers of general liability insurance exclude coverage for advertising injury if you are in an industry that is considered high-risk. So if you're in publishing, advertising, broadcasting, etc. you need to get media liability insurance to protect yourself and your business from risk.
How Does a Media Liability Policy Work?
If someone files a media liability claim against you or your business, media liability will provide coverage for (but is not limited to):
Libel
Slander
Data breaches
Negligence, mistakes, or errors
Breach of nondisclosure/confidentiality
Invasion of privacy
Plagiarism
Malicious prosecution
Copyright infringement
Patent infringement
Intellectual property infringement
Intentional infliction of emotional harm
Make sure whatever insurance policy you choose covers the perils/certain intentional torts that you're most at risk for. If they are excluded from the policy, see if they can be added as an endorsement. If not, it's time to shop around.
Your insurance company will cover media liability claims lodged against you up to the policy limits of your particular insurance plan. There is usually a "per claim" or "occurrence" limit and an "aggregate" limit, i.e. the total amount they'll pay out during the policy period.
What Does Media Liability Insurance Cover?
Here are some examples of the types of claims that this policy covers:
Example #1: As a newspaper publisher, you're responsible for giving the go-ahead for all of the content that is being published/distributed. Your writers all have sources they use for projects whose names and identities are kept hidden. One of your writers accidentally exposed the private information of a source and sues your business for breach of confidentiality and emotional distress. Your media liability insurer will provide you with a legal defense and cover settlements if necessary.
Example #2: You're in the film production industry and have just released a new movie. A composer hears your soundtrack and believes you've used some of his music without obtaining licensing rights. If the music publisher sued your film production company for copyright infringement and insisted on back payment, your media liability insurer will cover this claim.
Example #3: You're considered a prominent blogger and your website has a large following. You're always careful to only share vetted and evidence-based information. You recently published a piece about a local restaurant and the numerous health code violations they've been charged with. They sue you claiming defamation, stating that what you shared was unfounded and caused them to lose customers. Media liability insurance will help cover the legal costs and settlements.
Exclusions of Media Liability Policies
The insurance industry will often exclude these things from professional liability policies:
Bodily injury or property damage: These are covered specifically in a general liability insurance policy.
Criminal acts: Insurance companies will provide a legal defense and cover court costs—unless you're found guilty of the crime or admit to committing it.
Contract/Patent infringements: If you're infringing on or copying someone else's intellectual property, media liability can't help.
Breach of contract: If you breach a confidentiality contract that you had with an informer, you can be charged with breach of contract. Insure companies will provide someone to defend you but settlements may not be covered.
Employment practices: If you are accused of discriminatory practices, you need employment practices liability insurance (EPLI).
Securities fraud: If you're found guilty of securities fraud, it will not be covered.
Insurance Clauses to Be Mindful Of
Check your errors and omissions insurance policy carefully to see if they include any of these clauses or exclude coverage.
International Coverage: Does your policy offer your company coverage if you touch on international topics that may spark a lawsuit outside of the US? Not all policies include this coverage.
Punitive Damages: Most policies do include coverage for punitive damages but some exclude it. Punitive damages are rare—but costly, so be sure to check.
Consent-to-Settle Clause: Some policies have a clause that allows you, the policyholder, to be the one to give final consent on a settlement.
The "Hammer" Clause: This is another common clause that allows the insurance company to slap you with a penalty if you can't come to an agreement on a settlement. This often means they'll cover less of the settlement.
Retraction Clause: Make sure your policy allows you as the publisher of the content the right to correct or retract content as you see fit.
Lastly, does your policy cover the cost of complying with an injunction? If you have to retract published materials, it can be costly.
Other Business Insurance to Consider
Here are a few other insurance policies to consider:
Cyber Liability Insurance: If you're the subject of a data breach or cyberattack, cyber liability can provide credit monitoring and even pay ransom demands.
Commercial Crime Insurance: If you have a location for your business, consider protecting its contents with crime insurance.
Workers' Compensation Insurance: If you hire employees, you're legally required to get workers' compensation insurance. It covers their medical bills and lost wages if they're injured at work. It also protects business owners from costly claims.
How Much Does Media Liability Insurance Cost?
Most media liability insurance policies for small businesses offer coverage around $500,000 per claim or $1 million aggregate. Large publishers can often obtain policy limits in the hundreds of millions. Premiums can range anywhere from the low end of $500 to an average of $2,500. Be sure to speak with an insurance agent to determine exact costs for your business based on your unique needs.
Get a Free Media Liability Insurance Quote
Whether you're looking to switch insurance carriers or seeking out coverage for the first time, we can help! If you'd like more information or want to get a free quote, complete the form at the top of the page or give us a call at 877-907-5267. We strive to make the process quick and easy so you can spend your time building your brand.
Amazing! Fast with awesome customer service! Thank you!
Very helpful and their customer service is top notch! Very pleased with their service.

Hands of Hope Adult Homecare, LLC
The entire process was very easy....from initial quote to signing the policy. Their rates were very competitive. Thanks for protecting me and my business!