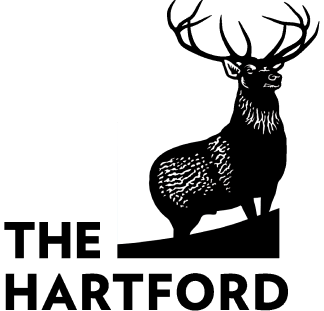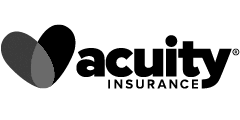 What is Non-Trucking Liability Insurance?
As a commercial truck driver, you know that you'll almost always be driving your truck with the trailer attached while on a work trip. However, you need coverage when you're driving your truck during non-business use. Non-trucking liability insurance covers your tractor when you're driving it for personal use.
Do Owner-Operators Need Non-Trucking Liability Coverage?
Does an owner-operator actually need non-trucking insurance included in commercial truck insurance? Here are some reasons why anyone in the trucking industry might need it:
If you drive your truck (with or without the trailer) to run errands or other non-business purposes
To cover the cost of physical damage if an accident occurs
To cover medical expenses if a third-party bodily injury occurs
To help cover the costs of a lawsuit/legal settlement
If your motor carrier requires you to obtain non-trucking liability insurance
A semi-drivers commercial truck insurance will cover you from your dispatch point until your haul is completed. Typically, non-trucking liability insurance fills the potential gap in coverage when your truck isn't being used for a revenue-generating purpose.
In almost all cases, motor carriers require you to get non-trucking liability coverage as part of your leased operator contract. In some areas—by law—they're required to offer coverage. If you're the owner/operator driving under your own authority, NTL may be covered under your primary commercial vehicle insurance.
What Is Covered by Non-Trucking Liability Insurance?
Non-trucking insurance coverage is a liability-only insurance policy that is in effect when truckers are not under dispatch with a loaded trailer. In most cases, liability policies will pay expenses if you are involved in or are responsible for an accident.
Example: You've completed a haul and are no longer under dispatch. Instead of driving straight home, you use your truck to pick up some groceries. Your rig slides on some ice and in an effort to stop you knock over a stop sign. NTL will cover the property damage.
In the event another driver is involved, non-trucking liability would cover the damage to the other person's property, such as their vehicle, their medical bills, legal fees, and even costly settlements.
A non-trucking liability policy doesn't cover damage to your truck. This protection would fall under your primary liability coverage or physical damage coverage.
Is Non-Trucking Liability (NTL) Different from Bobtail Coverage?
Non-trucking liability (NTL) and bobtail insurance are terms that are often used interchangeably. However, these two insurance coverages are quite different. Which coverage do you need for your company?
Bobtail Insurance
Bobtail insurance covers you when you don't have a trailer attached (i.e. "bobtailing" or "deadheading") and while you're driving under someone else's trucking authority (i.e. working for a motor carrier) or on your way to the next dispatch.
Non-Trucking Liability Insurance
NTL insurance also protects you when you're driving your rig without a trailer (i.e. when you're not hauling). But it will not provide coverage if you're doing anything under dispatch that could fall under the umbrella of work. However, if you get in an accident while running errands, an NTL insurance policy would cover the costs associated.
How Much Does Non-Trucking Liability Insurance Cost?
Non-trucking liability coverage can be added as an endorsement to your commercial truck insurance policy or purchased separately. Because it offers very narrow coverage, generally speaking, it isn't as costly (unless you choose higher limits). Insurance carriers include some of these factors to calculate your rate:
The cargo that you haul
The equipment that you use
Your operating radius
Your lease agreement
The type of truck you use (big rigs, cargo trucks, etc.)
Your personal driving history
The annual revenue of your trucking business
Check with your motor carrier or insurance company to see if your commercial auto liability policy already includes NTL insurance. They can help you determine if you need to add it as an endorsement and how much the coverage might cost.
Get a Non-Trucking Liability Insurance Quote
Whether you work as an independent trucker or you're under a lease agreement with a motor carrier, It's your responsibility to protect yourself on the road. We can help you get a free quote from multiple insurance companies or simply answer questions about additional coverages you may want to add for your business. If you'd like your help getting quotes, complete the form at the top of the page or call us at 877-907-5267.
Related Business Insurance: Commercial Truck Insurance, Bobtail Insurance, Commercial Auto Insurance, motor carrier's liability policy
Amazing! Fast with awesome customer service! Thank you!
Very efficient and courteous service.
Great! Fast service at a great price. Needed a business insurance provider the same day for a company I work with. They had the quote to me within minutes and policy up and running shortly after. Would recommend highly!